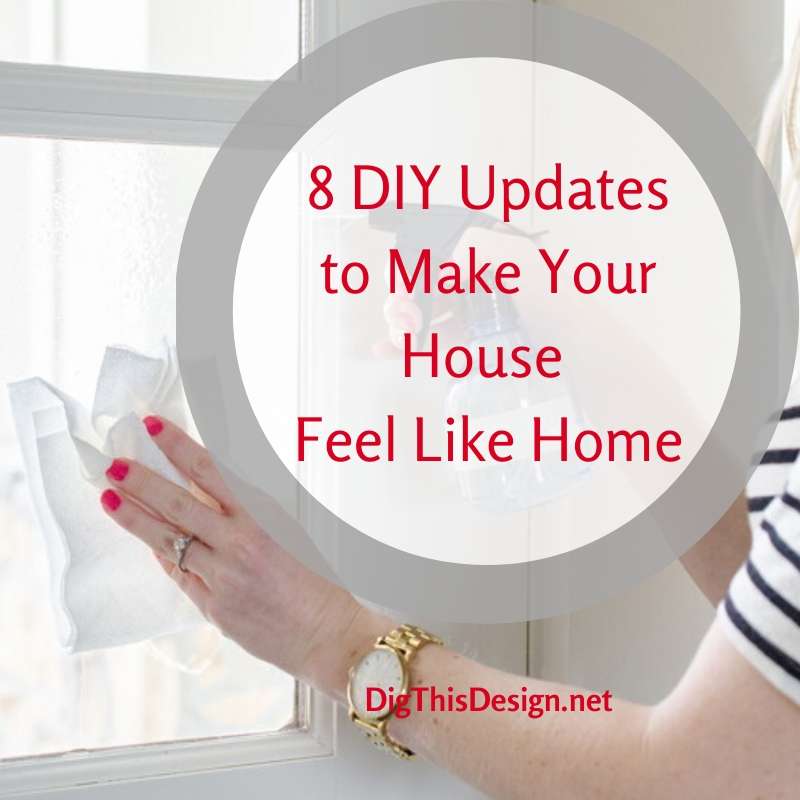 Homeowners know the value of quality home updates. We all want our homes to be comfortable, great places to raise a family and be ourselves. However, if your home is in dire need of updates, it probably feels more like just a house, rather than a home. Luckily, there are simple things that every homeowner can take care of to refresh and revive your space.
Once complete, your house will feel like a home, and you'll want to welcome visitors. Here are eight home updates that can transform the overall look and feel of your space.
Update Your Home with These 8 Tips to Refresh & Revive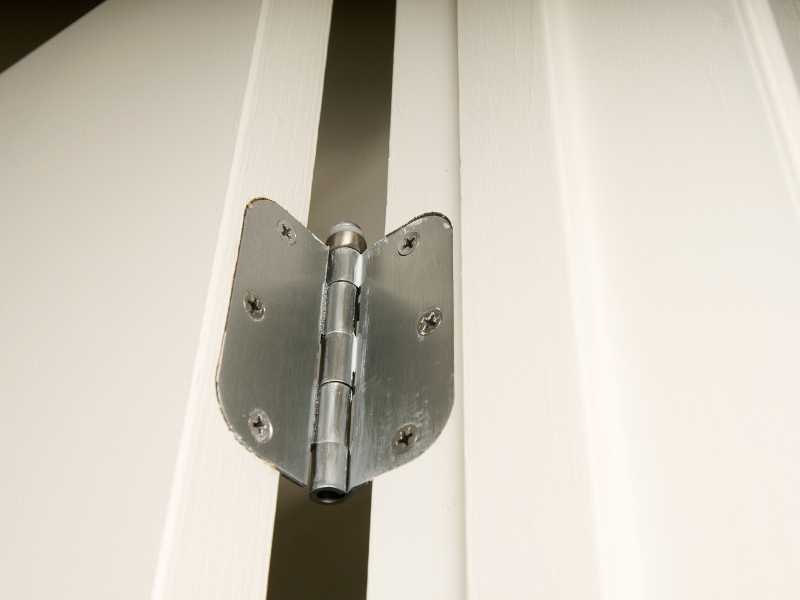 Fix The Squeaks
We all know it. The little things add up and become big issues over time. Little annoyances like creaky floors and squeaking doors make your home feel dated and tired. And let's be honest – it's annoying when your doors emit a loud squeak each time you move them.
Thankfully, this is a quick home update that anyone can DIY. Simply purchase special lubricant such as WD-40 and apply it liberally to the hinges. You can buy it at almost any household department store and it will effectively stop those annoying squeaks once and for all. If it doesn't alleviate the issue, you may want to lift the hinge pins out a little bit. Once you've done that, use some three-in-one oil and lubricate the hinge further. Pro tip – apply newspaper to the floor below the area before you tackle either of these. You don't want to ruin your flooring in the process.
A squeaky floor is often just as annoying as a squeaky door. While some people find the creaks of old homes comforting, many people beg to differ If you can get to the floorboards, sprinkle some talcum powder over them and sweep the powder into the cracks. If there's carpet in the way, however, you may need to consider lifting the carpet to tackle the issue at hand.
Salvage Peeling Wallpaper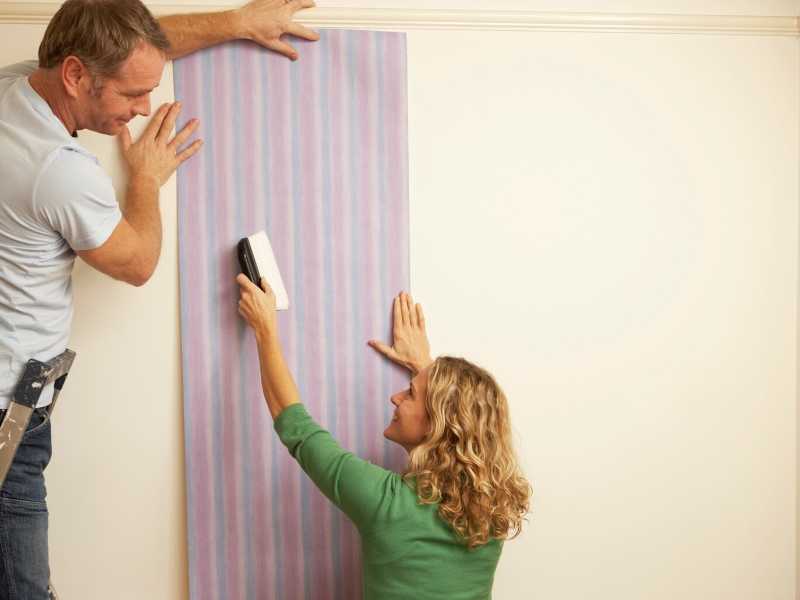 Wallpaper is arguably both the best and worst in the world of design. When freshly applied, it offers a unique aesthetic that's luxurious and welcoming. However, when it's dated and peeling, it gives a feeling of an unkempt home, which is likely far from the truth. Thankfully, peeling wallpaper is easily remedied.
If you hope to keep the wallpaper, carefully apply some wallpaper paste to the peeling section. Then, very carefully smooth it back into place. Make sure there are no air bubbles. Gentle smooth a soft brush over the area to ensure it's applied correctly. Remember, a little adhesive goes a long way. If you apply it too liberally, it'll spill onto the wallpaper, leaving you with another update to tackle.
Plump up Flat Cushions
Your couch used to be the most wonderful, most comfortable, most relaxing space in the house. Over time, however, those beautiful throw cushions became flat, lumpy, and blah. The main reason that this happens is that moisture is absorbed each time they're used.
To bring them back to how they used to be, leave them outside for a few hours. Put them in an area of moderate sunlight, and routinely turn them over the course of several hours. Be sure to avoid long-term direct sunlight, as their color may start to fade. The warmth of the sun dries out your cushions (even if you didn't know they held moisture), and they'll usually plump back up to their former glory.
Remedy Your Stained Tub
Bathrooms are almost always high on the list of home updates. People want their bathroom to be clean and clear of debris and dirt because it's where we clean ourselves. However, dated decor and a stained tub can seriously damage that image. In older homes, this is often an issue.
You know your bathtub is clean because you continuously clean it, but the stains remain. These stains leave your bathroom looking dirty and dated – neither of which you want. Luckily, there's actually a quick DIY fix for this issue. To remove these stains combine equal amounts of baking soda and cream of tartar and then squeeze the lemon juice into the mixture to make a paste. Then, rub your paste into the stains with a soft, microfiber cloth. Leave it on for 30 minutes, then rinse it away. You'll be shocked by the difference!
Dust That Chandelier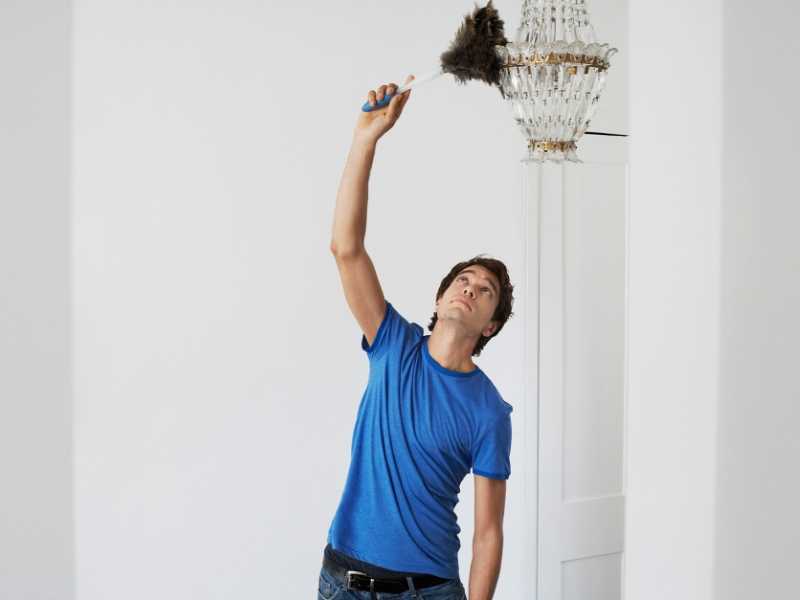 Chandeliers always seem like a good idea…until you have to clean them. Not all light fixtures are created equal. When you choose the right ones, they add a distinctive finishing touch to your home. However, intricate fixtures like chandeliers require maintenance and cleaning over time to maintain their appearance.
For anyone who has tried to properly clean a chandelier, you know that it's often easier said than done. We do, however, have a quick tip on how to refresh your chandelier a bit easier. Slip-on a pair of clean, white cotton gloves. Spray one with a specialty glass cleaner and keep the other glove dry. Carefully massage each section of the chandelier with the damp glove, then the dry glove. Proceed until the entire fixture is clean. You'll be shocked how sparkling it looks by the time you're done.
Update Your Dated Blinds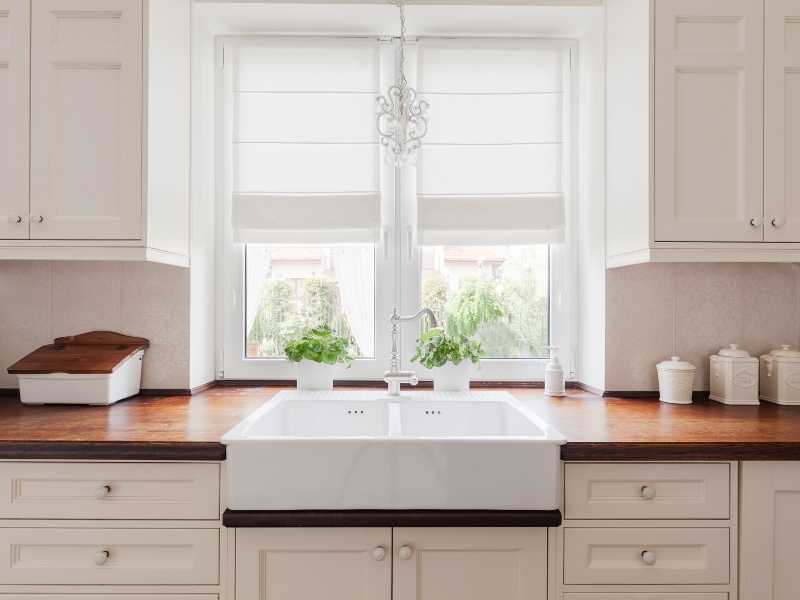 We've mentioned it a few times on the blog in the last few months, but there's really no better way to improve the look and feel of your home than by adding natural light. To do so though, you'll likely need to take a good, hard look at your current curtains or blinds. Sometimes, you can refresh them with thorough cleaning. However, if that doesn't do the trick, and they're still dragging your room down, it might be time to replace them. Do your research, and opt for something that will work in your space. For budget-friendly blinds, check out places like this company. By updating your blinds, you'll add a stunning transformative element to your home.
Soften the Blow of Slamming Doors
There's nothing more jarring than slamming doors. It sends a racket of noise throughout the house, and it definitely gives your home an air of being poorly insulated. This is another one of those simple home updates that are often overlooked. You can solve this stubborn problem by applying some weather stripping around the door frame. This foam helps insulate the frame and prevent the slam of wood against wood.
Refresh Scuffed Linoleum
Linoleum gets a bad rap more often than not. The truth, however, is that it's a great budget-friendly alternative to wooden flooring or tiling. Ideal for both kitchens and bathrooms, linoleum is actually available in a lot of impressive styles and colors these days.
The downside to linoleum is that it is easily scuffed and marked, and these marks can make it look dirty, even if it isn't. To remove stubborn scuff marks, rub toothpaste on them, leave it to dry, then wipe it away with a microfiber cloth. Alternatively, you can spray some WD-40 or another lubricant onto a towel and rub that across the scuff mark. Once you're done, clean the spot again with soap and water to remove any grease that might make the floor slippery.
There Are Plenty Budget-Friendly Home Updates
If your home needs a refresh, never fear. More often than not, you don't need to dive into a full redesign. Instead, embark on a DIY journey to refresh what you already have. Always seek out simple DIY home updates first, and then transform your home more thoroughly over time.
Images Courtesy of Canva.
Other Posts You Might Enjoy:
Interior Design Tips to Style & Personalize Your Home
Home Design Tips: Simple Updates for Big Results
Design Tips for Choosing Curtains & Blinds
Natural Light: Home Design Tips to Let in the Light
https://digthisdesign.net/wp-content/uploads/2018/03/8-DIY-Updates-to-Make-Your-House-Feel-Like-Home1.jpg
800
800
Melissa Moore
http://development.digthisdesign.net/wp-content/uploads/2016/11/OLD_DigThisDesign_logo.jpg
Melissa Moore
2018-03-31 08:04:33
2021-01-16 10:51:47
8 Home Updates to Refresh & Revive Your Space