Choosing the right shed for your property is an important decision. Considering a few factors will help you make an informed purchase and find the best one for your needs and budget.
The first step is to consider your shed's purpose. This will impact the size you need and how it should be set up.
What to Consider When Buying a Shed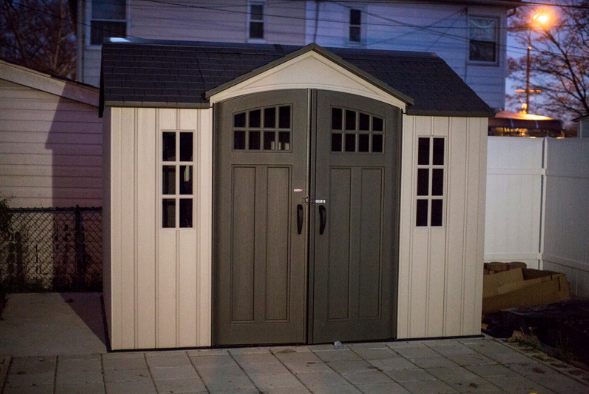 Shed Size
Size is one of the most important factors when looking for sheds for sale. It is a key factor in determining how much storage and how big it will look on your property. Sheds come in various sizes, from small doghouses to two-story detached garages. Use the size selector tool to determine the best shed based on your needs and style preferences.
Sheds are more than just a storage place; they can also be used as a workshop, crafting room, or playhouse. Considering the purpose will help you be able to determine other features it may need, such as windows, insulation, and doors.
Style
Style is an important factor to consider when choosing a shed. The style you choose could impact your home's appearance and value.
A well-styled one can make a huge difference in how your backyard looks, in addition to keeping your belongings safe. Because it's a large investment, you'll want to be intentional about the type of one you order. They come in various styles, including modern, rustic, and traditional. It's recommended that you select a style that fits your taste and matches the look of your home.
Another key feature is how well it blends in with your landscape. A shed that does not match your home could potentially take away from its aesthetic and the value of your home.
Materials
When choosing a shed, you should consider the materials used to build it. These materials can impact your building's durability, longevity, and appearance.
A wood shed is one of the most aesthetically pleasing types because it blends well with nearly every landscape. On the other hand, metal sheds are more practical and can also match more modern outdoor living spaces.
Before buying a shed, you'll want to ensure it's big enough to accommodate your storage needs so you can avoid unnecessary clutter on your property.
Budget
When buying a shed, it's important to consider your budget. This will help you narrow your options and find the best one for your needs.
The amount of storage space you need will directly determine the right shed size for you. Therefore, you'll want to be sure to account for your bulky items like lawn equipment, bikes, ATVs, and other small things you may store for hobbies or projects.
The quality of the materials used to build your shed should also be considered in the cost. This includes researching a solid foundation beneath the shed to ensure it stands strong for years to come.
Installation
Garden sheds are often a great way to add a fun, entertaining space to your backyard. But before you make your purchase, there are several factors to consider.
As previously discussed, aesthetics, style, and budget are all important considerations. But the most critical factor is it's longevity.
Your shed's foundation should be strong enough to withstand rain, snow, and other outdoor elements. It should also be resistant to insect damage, rot, and fire. These are all important factors to consider while researching your new outdoor investment.
Other posts you might enjoy:
8 Popular Options for Shed Siding
A Comprehensive Guide to Choose the Right Garden Shed for Your Home
Share This Story, Choose Your Platform!