Spring time produces such beautiful colors and with them a feeling of renewed life. In light of spring, I would like to share a few room decor pics with you that just might inspire you to color your world beautiful!
The fresh green walls in this kitchen are a perfect backdrop to the creamy colored cabinetry. The Ipe wood floor adds additional warmth to the space. Wouldn't you love to prepare a fresh garden salad on that prep island?
Mixing pastel colors with a punch of bold colors create, a PARTAYYYY… in this bathroom. Not my bag of goodies but, I can't help but want to see more.
Now this is a room that would zap all my energy. Wouldn't you love to see a fuchsia pillow or two thrown into the mix?
This room makes me want to slide down the slide and be a little girl again. Wheeeeeeeeee!
You can see a combination of pastels used with stronger colors and it seems to be the needed ingredient for the perfect room decor. Using a proper balance of colors in all aspects of design allows you to see and feel all the colors as opposed to a blending and missing the details.
The cabana bath vanities say, "TROPICAL." Colors create a mood for a room and tell a story. The power of colors is strong and when used properly makes all the difference in productivity and mood. We have all been stuck in a bleakly decorated class room, doctors office, etc. and we know the difference a little color can have on enfluencing how we feel.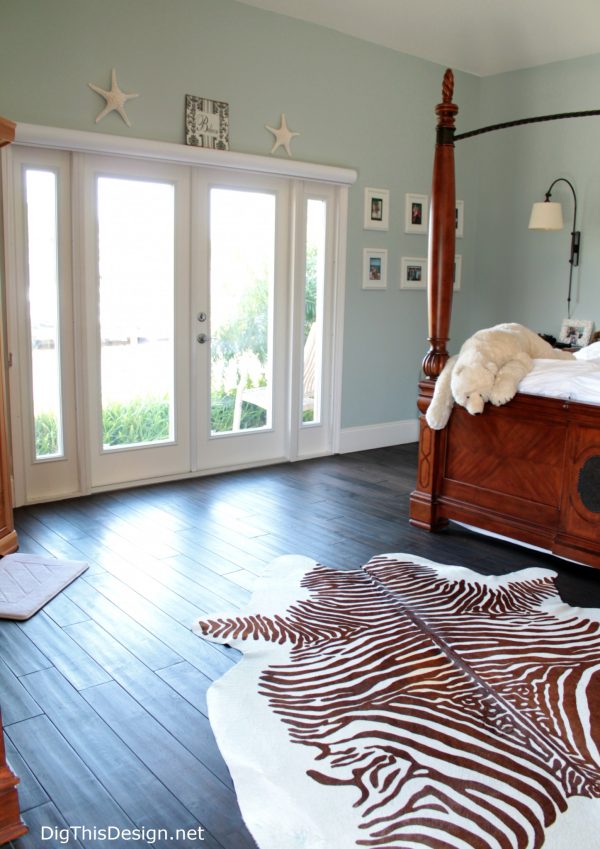 I love the color of blue for a master bedroom. Blue emits calm, and at the end of the day when you want to "wine" down a soft color can help. If you want to add a little passion to a master bedroom, you might want to consider soft lavender with white trim, ooh-la-la! XOXO
Southern Deviled Eggs
Ingredients
– 7 large eggs, hard boiled and peeled
– 1/4 cup mayonnaise
– 1 1/2 tablespoons sweet pickle relish
– 1 teaspoon prepared mustard
– Salt and pepper, for taste
– Paprika, for garnishing
– Sweet gherkin pickles sliced, for garnishing
– Pimentos, for garnishing
Directions
Halve 7 eggs lengthwise. Remove yolks and place in a small bowl.
Mash yolks with a fork and stir in mayonnaise, pickle relish, and mustard. Add salt and pepper, to taste.
Fill egg whites evenly with yolk mixture. Garnish with paprika, pickles and pimentos. Store covered in refrigerator.
Enjoy!