Its summer, summer, summer time, and while temperatures outside seem to be heating up a refreshing summer drink can help you cool off and wind down. Or, you can choose to accept those party and outing invitations that have started rolling in. Whatever you do shake it up this summer and try something a little different.
Instead of drinking your typical wine cooler or beer, try one of these tasty summer drinks, with or without alcohol. They include fresh and affordable ingredients that can be infused together for a pleasing feel to your palate. Everyone will be sure to enjoy these drinks, including that manly man.
Watermelon Mojitio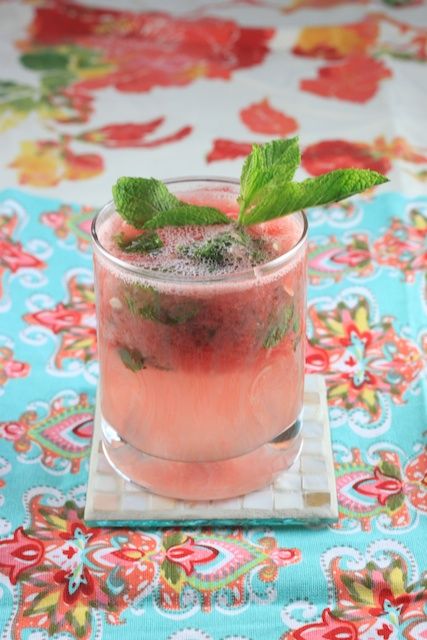 Ingredients:
4 large mint leaves
1/2 lime
1 tablespoon simple syrup
4 ounces of seedless watermelon, cut into 1/2-inch cubes (about 3/4 cup), plus a small wedge for garnish
2 ounces white rum
1/2 cup ice cubes
Directions:
In a heavy large glass, combine mint, lime, and sugar.
Using a muddler, mash together mint and lime until sugar is dissolved.
Add watermelon, and muddle until broken down.
Stir in rum and ice cubes.
Pour into an 8-ounce serving glass and garnish with a watermelon wedge.
Serve immediately.
Basic Simple Syrup Recipe (A ratio of 1 part water to 1 part sugar):
In a saucepan over medium-high heat, bring cold water and sugar to a boil.
Turn the heat to low and stir constantly until the sugar dissolves completely and the mixture is clear, approximately 3 minutes.
Remember – the longer you boil it, the thicker the syrup will be when cooled.
After boiling, let the syrup cool to room temperature, then pour into a tightly sealed, clean glass jar and store in the refrigerator (Any clean and sealable container can be used).
The syrup can be refrigerated for up to 1 month.
Post Pink Tea
Ingredients:
100ml Earl Grey tea
frozen 50ml Raisthorpe's Raspberry Gin Liqueur
20ml lemon juice 10ml raspberry syrup Soda water
Directions:
Crush the frozen Earl Grey tea in an ice crusher and pour it into a highball glass.
Pour over the liqueur, lemon juice and raspberry syrup and top up with soda water.
Garnish with a slice of lemon and two Raisthorpe's Drunken.
Ugly Virgin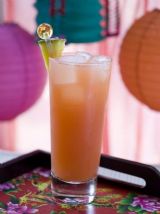 Ingredients
2 oz. mandarin juice
2 oz. grapefruit juice
2 oz. lemonade
Directions
Shake juices and strain into an ice-filled highball glass.
Add lemonade, garnish with a slice of Ugli fruit, add straws and serve.
Serve in a Highball Glass.
Virgin Bellini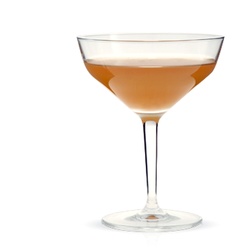 Ingredients
2 oz. peach juice
1 tsp. grenadine syrup
2 oz. soda water
Directions
Fill a wine glass with ice.
Stir well, strain into chilled wine glass and serve.
The Nominees Are…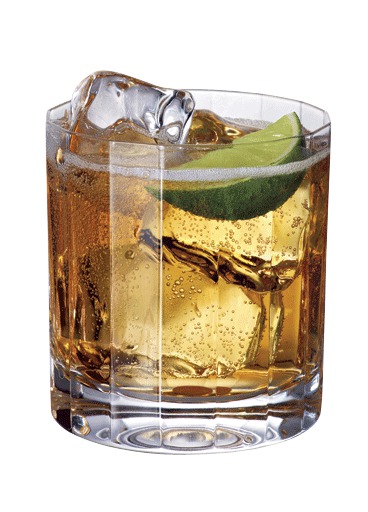 Ingredients
2 parts Pinnacle Blackberry Vodka
4 parts Ginger Ale
Splash Lime Juice
Directions
Mix in a glass with ice
Garnish with an orange slice.
Cranberry Sea Breeze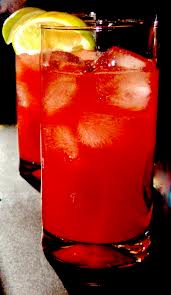 Ingredients
1½ oz. Smirnoff Cranberry Twist Vodka
2 oz. grapefruit juice
2 oz. cranberry juice
1 twist lemon
Directions
Fill a tall glass with ice.
Add Smirnoff Cranberry Twist Vodka, grapefruit juice and cranberry juice.
Stir well and garnish with the lemon twist.