A healthy, well-taken-care of lawn increases property value. Learning to care for your lawn every season can help you maintain its integrity and appearance throughout the year. But did you know that neglecting lawn maintenance can have financial and aesthetic consequences? It'll cost you some serious cash when you decide to do so later and negatively affect your curb appeal.
Let's say you don't have the patience to wait for the grass to sprout or your lawn is already in poor condition. You can hire reliable landscaping companies like FortSmith Landscaping or similar ones for Sod installation services. They can provide your property with already-grown, healthy grass instantly.
Tips for Lawn Maintenace During the Seasons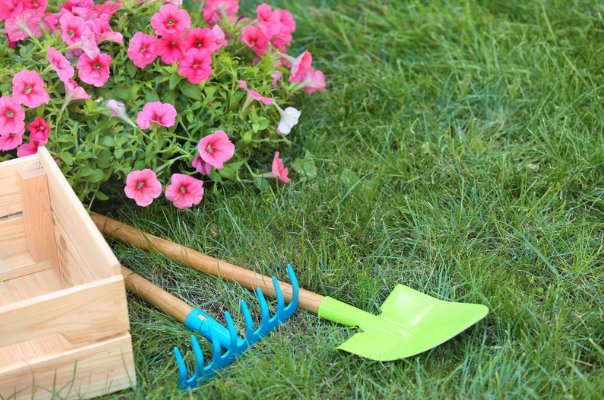 Regardless of your lawn type, here's a guide to maintaining it every season.
Lawn Maintenance
In Winter
Winter is the harshest season for your property. During the winter, snow covers almost every surface, including your beloved lawn. Since people are always indoors and snow is everywhere, there's only a little you can do for lawn maintenance. One thing you should do to care for your lawn in winter is avoid parking cars on it. Doing so will only kill the grass. 
In addition, it's best to control weed growth if possible since it's likely to flourish in winter when most homeowners are indoors and unlikely to notice it. You can prevent weed growth in winter by using appropriate herbicides. Once the snow has melted, you must take care of your lawn immediately. Hence, it helps to prepare your tools in winter for springtime. 
Lawn Maintenance
In Spring
Immediately after winter, it would be better to start the spring lawn preparation. However, a lack of preparation can result in more harm than good. Before attending to the lawn, ensure the ground isn't frozen. The soil should be firm, and the grass must be growing. Avoid working if it isn't ready yet to prevent severe damage.
Meanwhile, a soil test is the first step when preparing your lawn for spring. But you don't have to test it yearly since you can assess it once every three years. Testing the soil helps you determine if it lacks vital nutrients. Also, you can learn if it has suitable pH and if there are any other issues. 
The soil testing results will help you decide what to add or reduce to make the soil healthy. One of your options is to apply lawn fertilizer. However, it would be best to do so after all the snow has melted. 
After testing your soil, you can attend to dead patches and revive weak areas by aerating and dethatching. Do you have an irrigation system on your property? If so, checking for leaks and seeing if the head sprinklers work perfectly is essential. A well-maintained irrigation can save gallons of water from possible leaks.
Lawn Maintenance In Summer
In summer, warm temperatures can affect grass growth depending on the species. For example, cool-season grasses tend to experience slow growth or become dormant in summer. On the other hand, warm-season grasses experience peak growth in summer. Whether you have warm- or cool-season grass, here are several tips to take care of your lawn in the summer:
Watering your lawn based on the grass is vital. Knowing the type of grass on your property can help you prevent overwatering or underwatering it. If you water the lawn wrongly, you might damage it and take a prolonged period to return it to normal.

Treating your lawn in summer can prevent pest infestation as early as possible. This way, you don't need to use extreme measures later on. Also, handling the pests can prevent them from severely destroying your lawn.

Testing your soil in the summer is also necessary. If you didn't test it in the spring and skipped the assessment for at least two years, it's time to examine it to determine its health.

As per mowing, experts advise raising the lawn to at least one inch higher than usual. This move protects the roots, lowers the evaporation rate, and encourages root growth.
Remember to add fertilizer to warm-season grass in the summer. It's best to do it after four to eight weeks when the grass is active. Apply the dose of fertilizer at least six weeks before the end of the season.
Lawn Maintenance
During Fall 
During fall, the temperatures drop slowly. Warm-season grass becomes dormant or experiences a low growth rate, while cool-season grass becomes more active. Fall is the best season to reseed or overseed your lawn since the temperatures are ideal for quick germination. It also helps to apply fertilizer to prepare your lawn for the winter.
Conclusion
Taking care of your lawn depends on the season. However, apart from winter, lawn maintenance is almost similar in other seasons. However, there are slight differences; hence you should be cautious to avoid making a mistake. Luckily, the above-discussed tips will help you care for your lawn all year without any challenges.
Other Posts You Might Enjoy:
The Pros And Cons Of Buying A Riding Lawn Mower
Summertime Lawn Maintenance 2022
6 Secrets For Getting The Best Lawn On The Block
Share This Story, Choose Your Platform!