For some, the garden is at the bottom of the priorities. In other words, kitchens, bathrooms, and living rooms often get the attention before improvements are made to outdoor space. But for others, designing a showstopping garden on a budget is what excites them and gets their creative juices flowing!
Then, when we decide to get into gardening, we realize just how expensive these outdoor renovations are. In fact, it's not uncommon to spend thousands on a new garden. In other words, it can be even more expensive than the some home renovations. But the beauty of gardening lies not in the monetary rewards but in the life it brings to your outside space. Moreover gardening is a very healthy activity for all humans.
To start on your new garden, we invite you to continue reading to learn how you can cut costs and still design a showstopping garden on a budget. Let's now jump into a handful of tips to help you on your way.
Your Essential Guide To Designing A Showstopping Garden On A Budget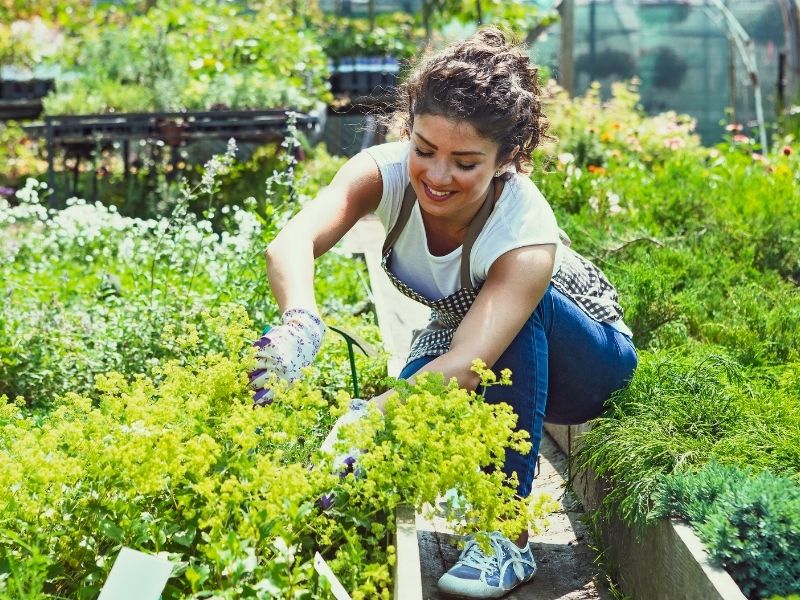 What do want to change?
Before you jump to conclusions, it's best to sit down with a blank piece of paper and map out all the issues you have with your garden. If it's not big enough, brainstorm about how to make it feel bigger. If the layout is wrong, draw two new plans on how to change the configuration of the space.
Then, use the right elements to create the look you're after. For example, if you're into that rustic chic look, think about using natural stone or reclaimed wood. If you want the garden to be the perfect place to entertain, think about adding a sofa dining set. Or perhaps you enjoy barbeques and comfortable furniture.
By starting with this question, you understand your needs and budget accordingly. The biggest mistake that most people make is they think they know what the perfect garden is, without really digging into the topic in-detail.
Start small and progress in phases.
If you have a small budget, don't try to do everything at once. Rather, split the budget into two or three phases. Then, you can gradually implement the changes you want to make.
Be brave and create a beautiful garden.
Of course, we all want to create something that looks great, but we're also worried about how it appears to others. Well, if you're going to create that stunning garden, you must stop worrying about what others think.
For example, if you're going for that rustic look, maybe think about using large tree stumps as seats. Then, use natural materials to cover them up, maybe some old rugs or some old chairs. In other words, you don't have to be orthodox.
Work with what you have.
If you don't have a huge budget, don't try to reinvent the wheel! Rather, use the space you already have and then spend some time thinking about how you can change it.
For example, if you have a large patio, use some decking to cover the whole area. If you have some large oak trees, go ahead, and hang some swings from them. If you have a pond, create a small beach area around it. The list goes on!
Images Courtesy of Canva.
In conclusion.
If you have any questions or suggestions, we always love to hear from you in the comments below. Also below are links to more fantastic articles about ALL things DESIGN for your home or business.
Other Posts You Might Enjoy:
7 Sustainable Landscaping Design Tips For Your Backyard
What Attachments Can You Get for a Skid Steer?
3 Pros and Cons of Having a Backyard: Is It Worth It?
Share This Story, Choose Your Platform!