Flower pots full of color, balance, and variety are pleasing to the eyes and nostrils.  They welcome you into your home, onto your patio, or over to that quiet spot beneath the trees.   They will even draw admiration from fluttering butterflies.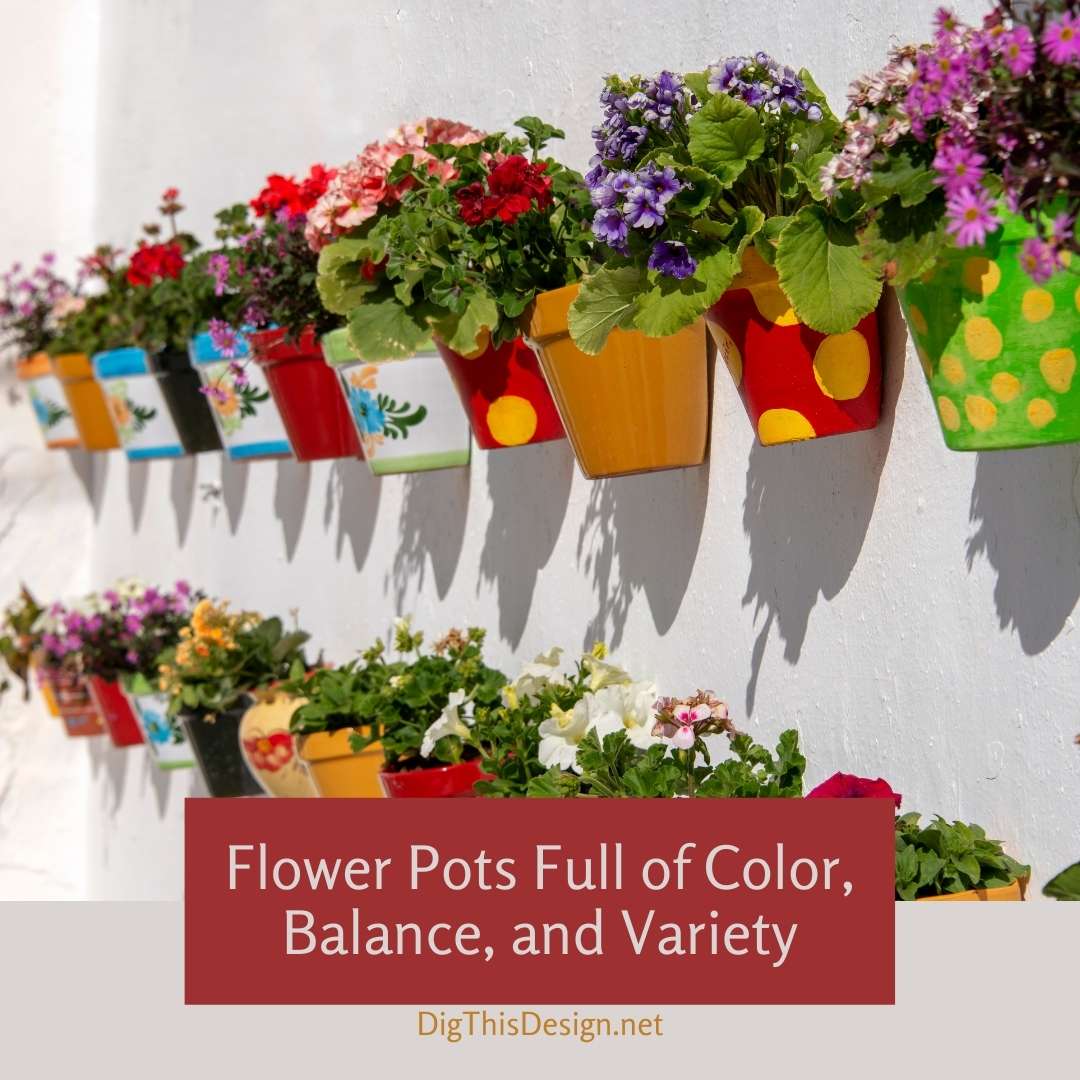 Use balance, color and variety to achieve a "full" look. Buy one taller green plant for the center, and four to six shorter flowering plants. You'll need 6-8 plants to fill a 12"-15" diameter flower pot. Fill the bottom two to three inches with gravel for water drainage. Then fill the flower pot to the half-mark with good quality potting soil.
Full flower pots with balance
The taller plant goes in the back of your pot if it will sit in a corner, with the smaller plants in front.  Or, if it is to stand alone, place the tall plant in the center encircled with the smaller plants.
Full flower pots with color
Choose flowering plants with different colors to really attract attention.  Your eyes will be drawn to it, and so will the butterfly's.  With a variety of colors and heights your full potted plant will look professionally designed.
Full flower pots with variety:
Choose your tall plant from common nursery types such as bloodgrass, ferns, schefflera, dracaena, daylilies and corn plants.
Flowering plants such as ice plant, blanket flower, lilies, daisies, marigolds, lantana, coleus, and others can tolerate full sun. Plants that need filtered sun or shade include: impatiens, begonias, petunias, geraniums, to name just a few. Ask the nursery salesperson to help you choose plants with similar sun and water needs.
Place your plants next to each other in the pot, and fill the small gaps with soil.  Jump-start their growth with a transplant starter solution.Then just make sure to care for it properly, so you (and the nectar-seekers) will enjoy your full flower pot for a long time.
Written by Ruby Moseley, FizzNiche Staff Writer
Images Courtesy of Canva.
Share This Story, Choose Your Platform!