Bird houses are a great way to decorate your outdoor spaces while bringing a bit of nature into your yard. Enjoy watching the birds create their homes, lay and hatch their eggs, and move about in their natural environment.
Here are a few traditional and creative bird house ideas for your backyard.
Planter Bird House
This bird house serves two functions, a charming bird house and a beautiful planter. What a cute and functional design!
Tin Can Bird Houses
These cute and crafty tin can houses can be used as a bird house or feeder! Transform these adorable bugs into bird feeders by placing seed inside!
Vintage Bird Houses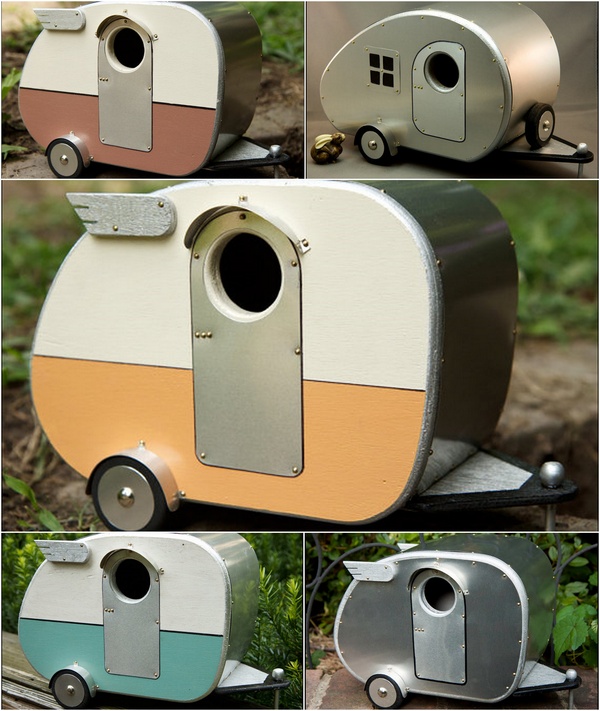 Add a bit of a vintage feel to your backyard with these 1950's camper houses. It is a cute conversation piece to your backyard decor.
Traditional Bird House
Add a cute paint job to your traditional bird house to add some color and interest to your outdoor decor.
High Rise Bird House
Place your bird houses atop various height posts for an adorable grouping that will brighten up your backyard decor.