Most kitchens in households around the United States have the distinction of being the most used room in the house. From making meals, to having conversations, and serving as a way station for outings, your kitchen should certainly be everything that you expect it to be in order to keep you and your family happy and healthy.
And although most kitchens perform well functionally, there are always ways that you can make enhancements that are game-changing in terms of the impact on your lifestyle. Here are some tips to help you upgrade your kitchen so that you can enjoy it more:
Make Your Own Healthy Soda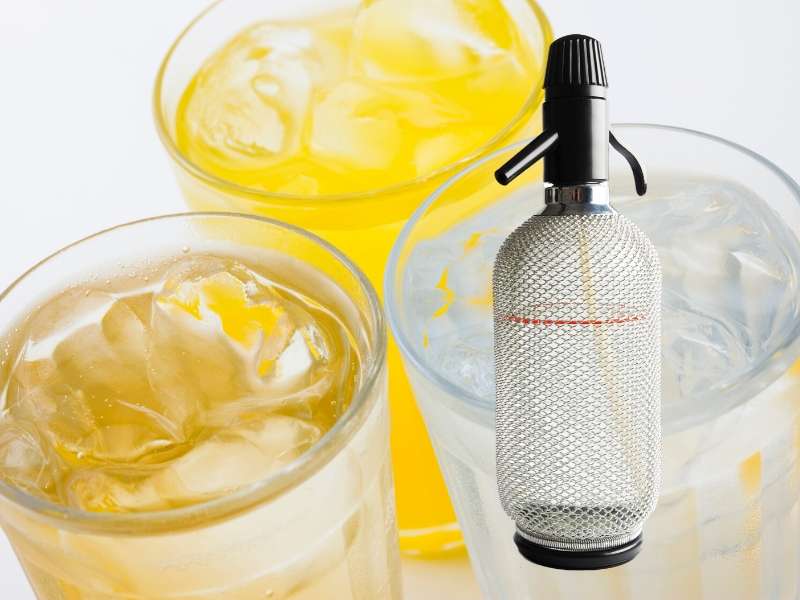 Get a soda maker: Soda makers range from elegant machines to a tank that carbonates water and can be refilled locally. The number one benefit of having a soda maker is that your family will normally enjoy drinking carbonated beverages more so than they will non-carbonated beverages. Of course making your own carbonated beverages also allows you to make very healthy drinks from juice or other ingredients that will not be harmful. This allows you to get away from buying orange soda, for example, that in the past contained the same ingredients as fire extinguishers.
Replace Your Refrigerator Water Filter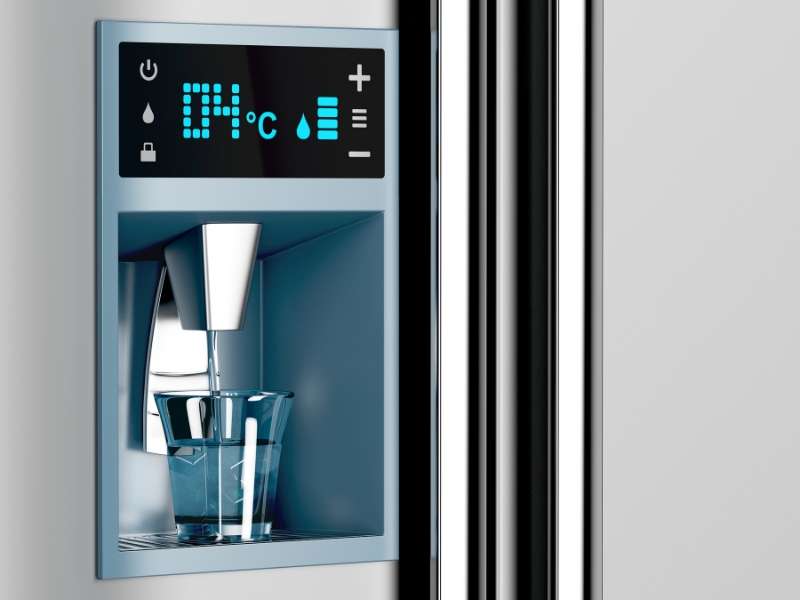 Properly filter your refrigerator water: Many refrigerator manufacturers offer cold water dispensers in the door of their most popular models. Yet people who have these models do not always think about using a water filter to ensure that the water that is dispensed is as clean as bottled water. Fortunately, at sites like Waterfiltersfast.com you can easily find refrigerator water filters that fit most major manufacturer's refrigerator models. Easy to install, they will provide clean water that will save you time, money, and refrigerator space because you no longer need to store bottled water in your refrigerator.
Optimize Your Kitchen Space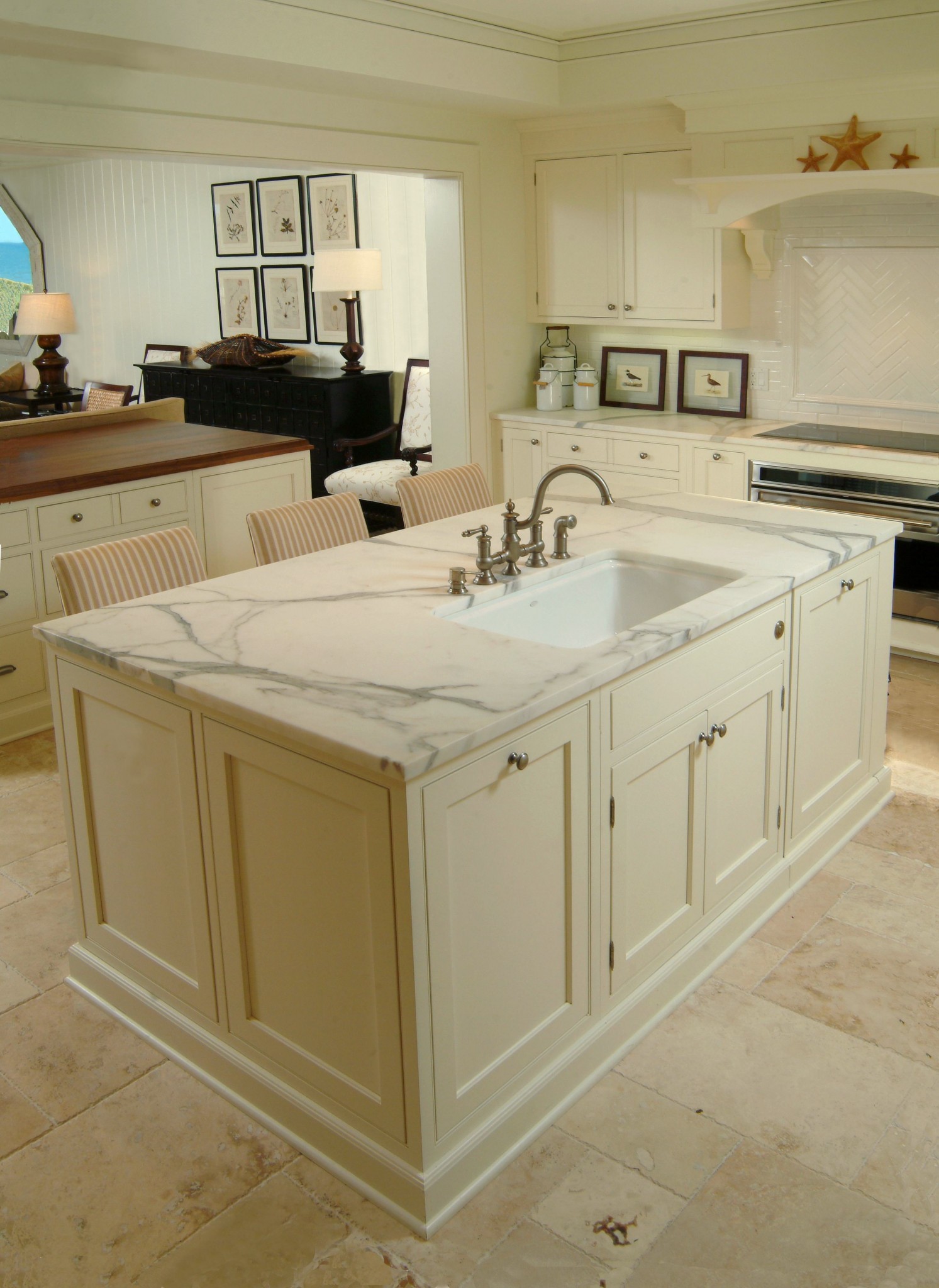 Design by Patricia Davis Brown Designs, llc.
To enjoy your kitchen as much as possible, it is always an option to look at upgrading the style or type of cabinets that you have, and you might want to consider adding an island for extra space. Islands are perfect for creating a social gathering spot where you can openly communicate with family or friends. Islands also add functionality by adding additional countertop space, for food prep. It is important when planning an island that you make sure it fits the space correctly and it is not an obstacle you have to navigate around. One of the nicest things about making the decision to upgrade your kitchen is that when you go to sell your home, it is one of the rooms that almost always makes your home more valuable when it is appraised, so consider it money well spent!
Creating More Natural Light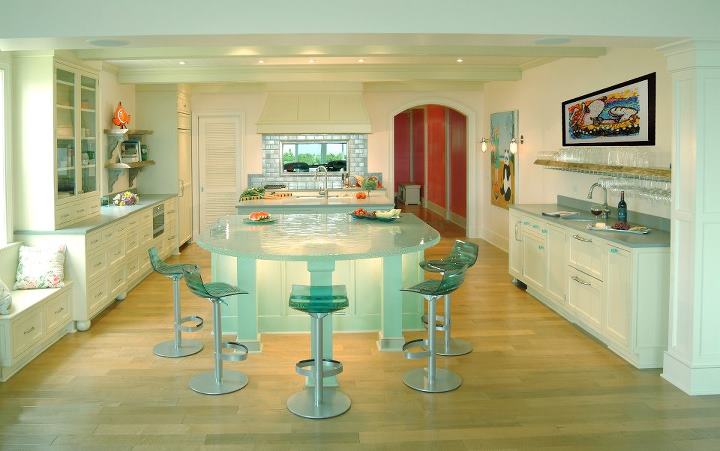 Design by Patricia Davis Brown Designs, llc.
As a kitchen designer, I encourage my clients, if at all possible, to increase the kitchen window size allowing more natural light in. Having more light in your kitchen will allow you to save on electricity, which is better for the environment as well as enhance your overall mood. A study conducted in California schools, that were remodeled to let in more natural light in classrooms, registered a 10 percent increase in test scores on average, making the case for a direct correlation between natural light and enhanced cognitive ability.
Share This Story, Choose Your Platform!