Last week Patricia Davis Brown made it to The Kitchen and Bath Show and in it she discovered several great and inspiring exhibits. In particular was the Rohl Jorger collection which features kitchen faucets that are so beautiful they could be mistaken for jewelry.
Rohl has been a family business since 1983 when it was formed by Ken Rohl, who is featured in the photo below.  He runs the business with his three sons, Lou, Greg, and Mark and each brings their own exclusive expertise to the company. 
After years of close personal attention to their products, hand crafting in small villages and towns in Western Europe, New Zealand, and North America they continue to use the same techniques today.
Their luxurious faucets have an Old World and Victorian style but with all the modern features you'd expect from a high-end faucet.
The Modern Rohl Jorger Collection
Originally founded by Bernhard Jörger, master plumber to the court of the Grand Duke Friedrich II of Baden, this multi-generational company embodies a passion for craftsmanship and richness of European luxury.
Skilled German craftspeople, who have spent virtually their entire careers making decorative hardware, lay their hands on every piece of this special offering. Together, ROHL and Jörger present the essence of European luxury with an exclusive line of products for the bath.
Rohl Jorger Products for the Bath
Stainless Steel Faucets
The stainless steel faucets featured below are elegant and high end as they come.  The reflecting diamonds are gorgeous and give this design a specific decor for a specific person.  This design will crown your bath with the same elegance and exclusivity of the royals for whom it was originally created.
Future of Bath Design
These different styles featured below by Rohl show three styles that are inspirations for the future of bath design.  The modern looks are new and cutting edge and implicitly designed. Accented with the glamor of beveled crystals inset in the faucet handles this is an original and elegant creation.
Hand Cut Crystal
These faucets by Rohl Jorger sparkle so beautifully and shine with a regal atmosphere in your bath by adorning your sink with hand-cut crystal in brilliant jewel tones.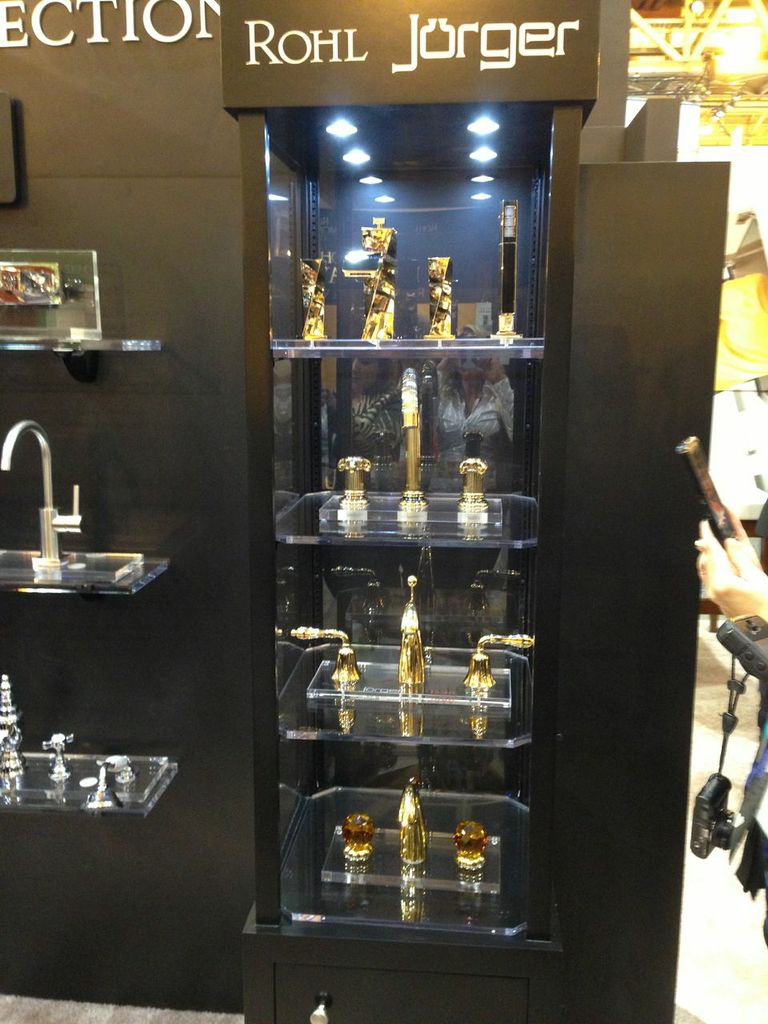 Share This Story, Choose Your Platform!