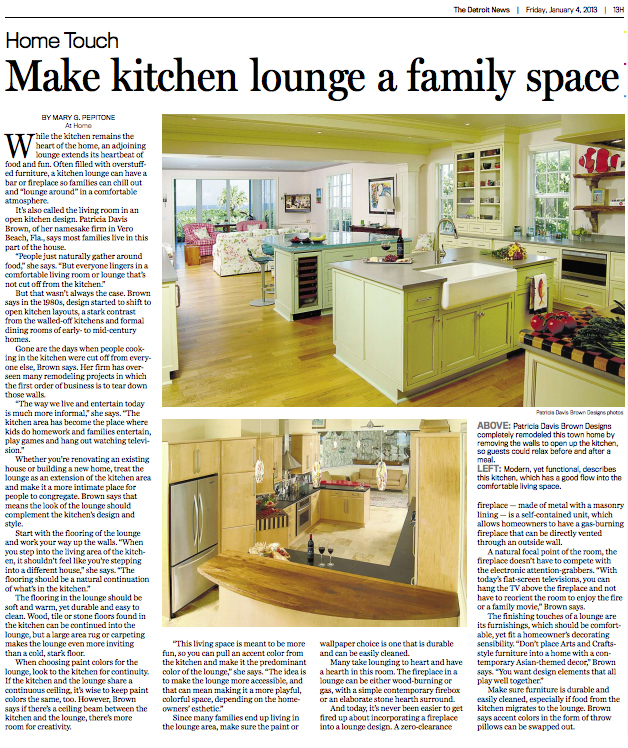 Patricia's kitchen planning advice was featured in the Detroit News earlier this month.
Take a look at what she recommends and see how beautifully a well-planned kitchen looks: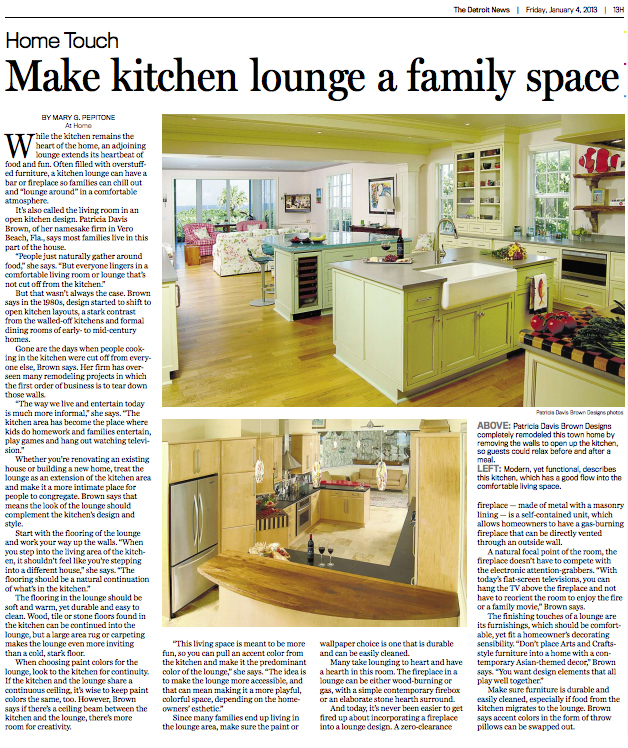 Thinking of remodeling your kitchen? Get the planning right!
Watch Patricia's online video series, How to Survive a Kitchen and Bath Remodel to properly plan your kitchen remodel and get an amazing looking kitchen that functions perfectly for your lifestyle.