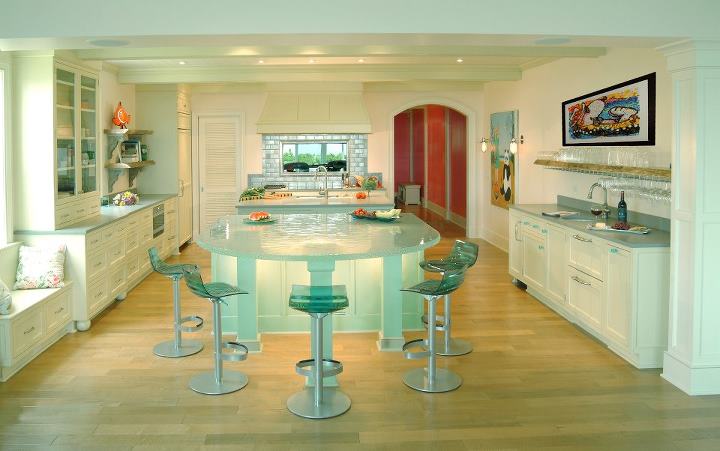 The kitchen is often referred to as the heart of the home.  We spend a lot of time there as a family, cooking, eating, doing homework, entertaining, and more.  It's no wonder that the modern kitchen is being opened up to the rest of the home and is equipped with a number of comforts.
Patricia recently had the pleasure of completing the following kitchen design project for her clients.  We love how she couples the modern kitchen requirements with warm and welcoming tones.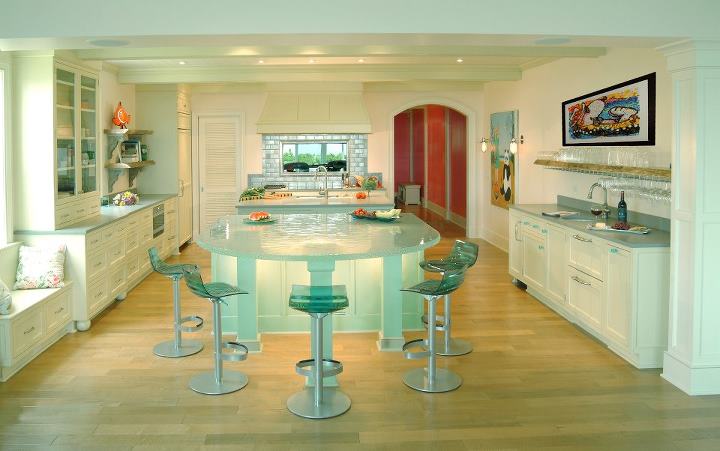 Space is at a premium in this kitchen design, where the homeowner can work with ease as the general flow of the layout promotes efficiency.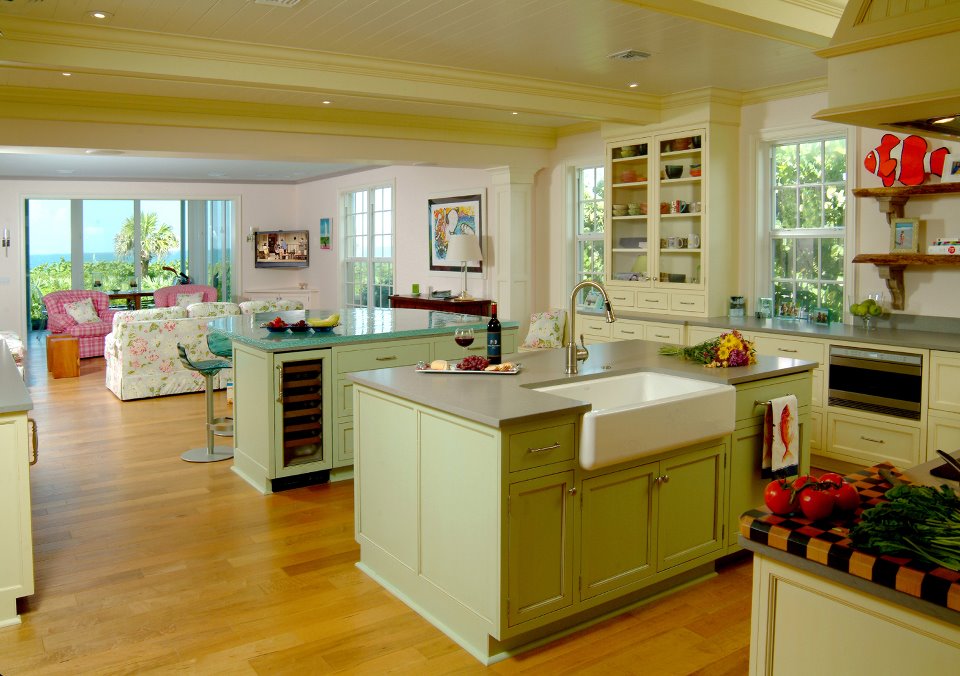 Opening up to a quaint seating area, this kitchen design has a great-room effect, making it the perfect place for entertaining or hosting special occasions.  The natural light let in through the many windows and beautiful picture window give the space an even more open and airy feel.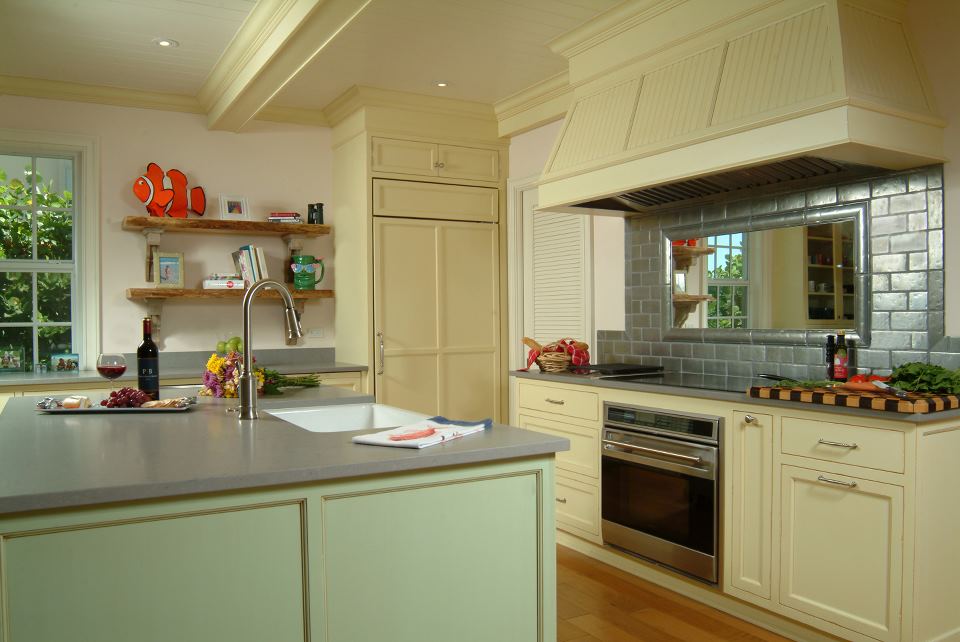 The two-toned color in this modern kitchen design brings in an element of warmth that promotes a comfortable and homey feel.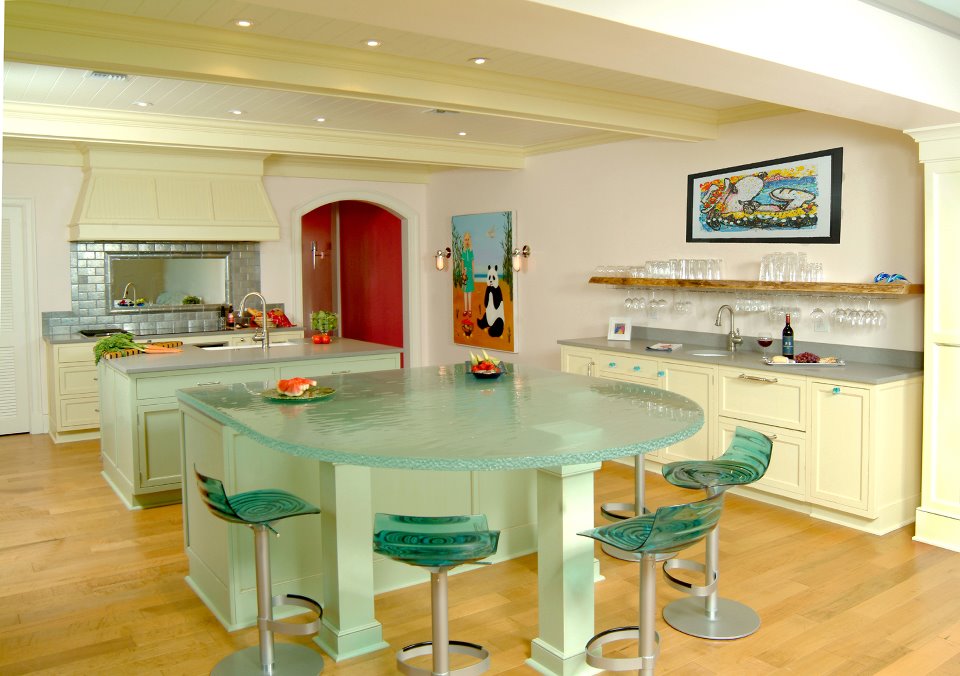 Perfect for entertaining, the wet bar is both beautiful and functional.  Guests or hosts can feel free to mill around or refresh a drink without disturbing anyone preparing food in the kitchen.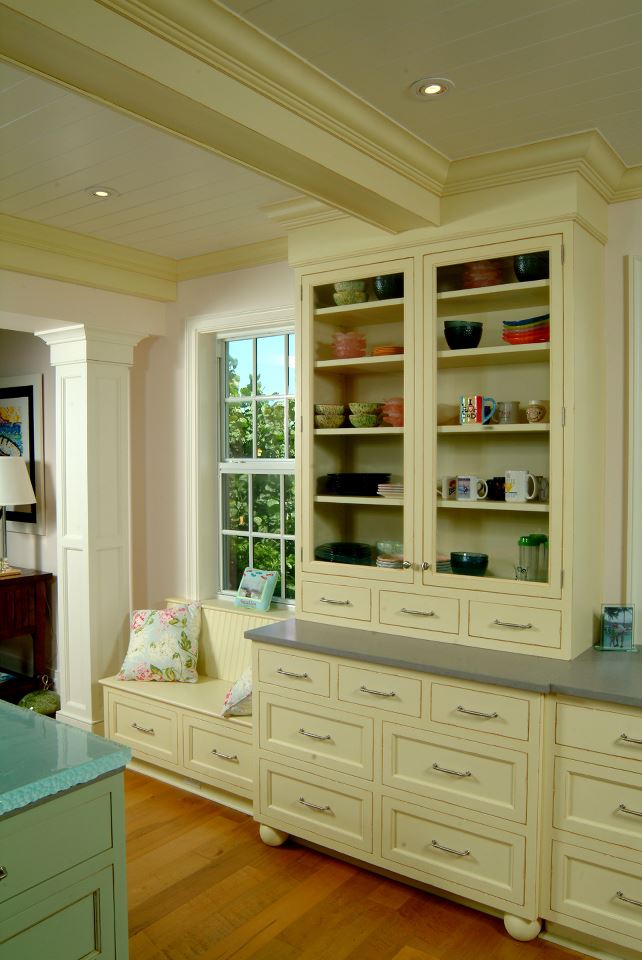 With plenty of storage and adorable accents, this kitchen boasts a sleek and organized way to display personal touches and collections without giving the room a cluttered feel.