The kitchen is often the center of life in a home. A lot happens here – family meals, birthday cakes, conversations, homework – but at times clutter or disorganization can make it a frustrating space. There are simple ways you can rework your kitchen into a model of satisfying efficiency, comfort, and ease without breaking your pocket. Here are some ideas to get you brainstorming.
Mount the Microwave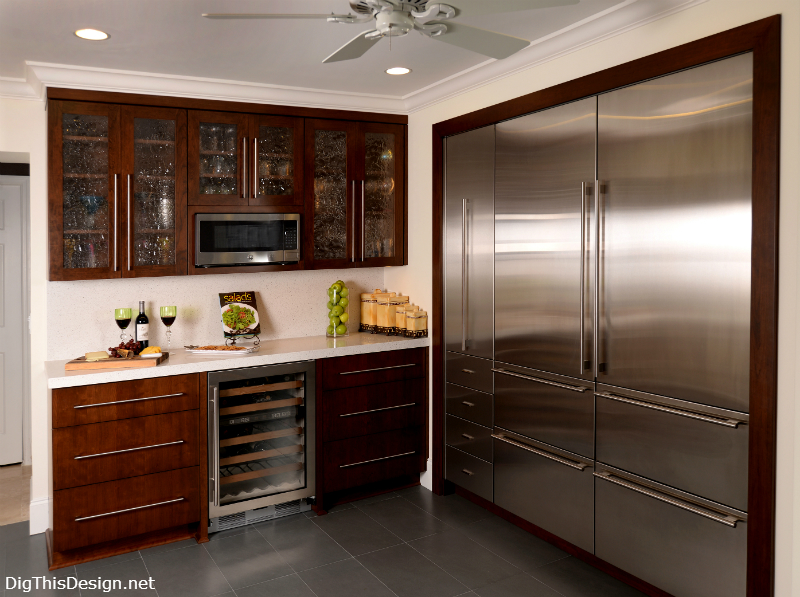 Microwaves tend to hog valuable space when they're on the countertop. Some kitchens have microwaves mounted beneath the cupboard above the stove. That's an option, but beneath any suitable cupboard could work wonders. Also, consider putting the microwave on an under-counter shelf, a shelf in a cabinet, or on a wall. There's even the option of drawer microwaves. There are lots of creative possibilities.
Park Smaller Appliances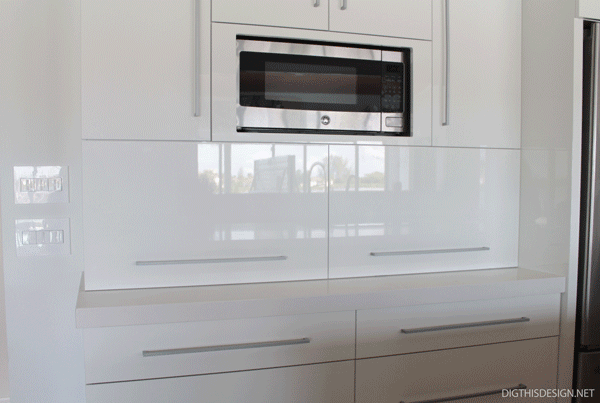 For items like your toaster or blender, consider an appliance garage, a nifty specialty cabinet that allows you to hide your appliances while still giving you quick and easy access to them. They typically feature a roll or flip-up door. Hiding several appliances in one spot will diminish the sense of clutter on your countertop. For items that you use just once in a while, store them away, out of reach.
Mask Unsightly Features
Unsightly or unattractive features in the kitchen can increase a sense of discomfort and disorder, but there are creative ways to make these features blend in if they can't be moved. An ugly vent could be touched up with some paint; an intrusive thermostat can be hidden among charming kitchen wall decor. If you kitchen has a structure like a water heater or boiler that's having problems, you may want to consider calling in a professional to move or replace it for a less unsightly version; companies that specialize in the safe installation or relocation of these items. In the DIY project pictured above, an ugly, ordinary recirculating hood was spruced up with white paneling to match the cabinets.
Give Everything a Designated Place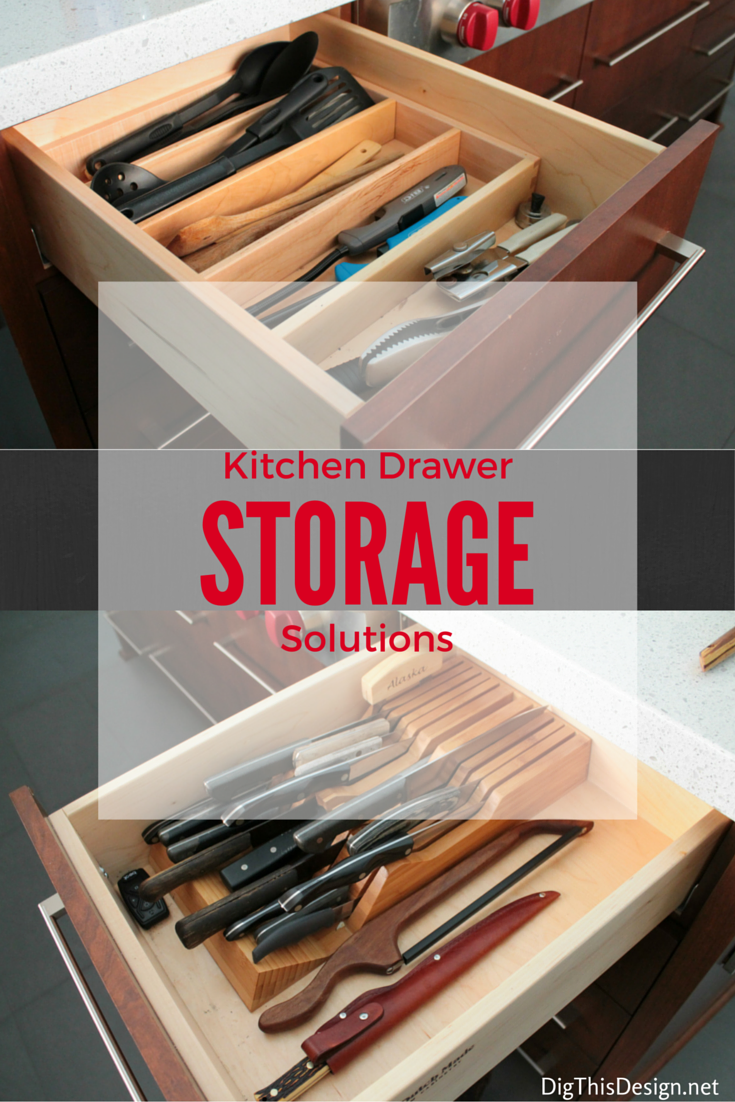 Make sure there is a place for everything in your kitchen and use inexpensive storage solutions. Place spices on a spice rack, mount a pot rack for all your pots, and store eating utensils in drawer organizers. Install cabinet shelves or pull-out cabinet baskets. Streamline the flow of miscellaneous items that tend to float into the kitchen, like stacks of mail, by creating a place for them to go. Place an attractive letter box in a discreet spot, for example, or designate a drawer for rubber bands, unused batteries, and so forth.
Design and Reorganize by Task
Create stations for common tasks by grouping items common to that activity. For example, close to your coffeemaker you should have your favorite sweeteners, teas, and coffee options, in short, everything you will need to brew yourself something hot. In your food prep area, have everything you would typically need to grab for most meals – knives, common dry seasonings, your mortar and pestle, and a cutting board.
Every kitchen is unique, and only you can decide what will work best for your personality and your household. All it takes is a little open-mindedness and creativity to identify where and how you can improve upon it. You will be surprised that simple changes can go a very long way.
Share This Story, Choose Your Platform!