Home improvement projects are as popular now as they have ever been. Television programs like "This Old House" were perhaps the genesis of this movement, helping homeowners realize that with the proper tools and instruction, people could do many projects around their homes themselves, a much more inexpensive, and very often gratifying venture many do-it-yourself enthusiasts took to .
Today, education about quick and easy home improvement products have increased exponentially. What started off as a few DIY shows on a few TV channels has blossomed into a tremendous number of like programs all throughout hundreds of cable and satellite broadcasts. More and more books and magazines are coming out on the subject. And the tremendous number of websites on the internet is mind boggling.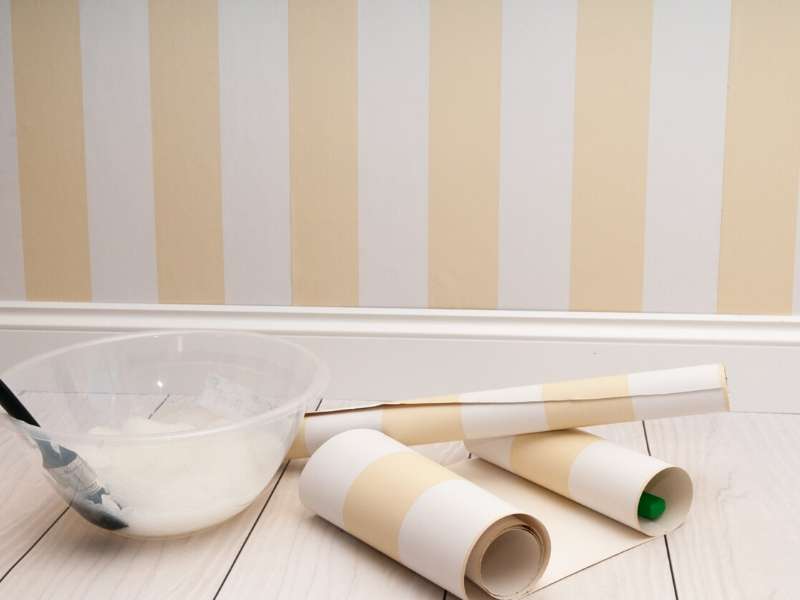 Home improvement doesn't have to involve a huge, costly project. Replacing old, worn out. broken parts around the home can help restore a homes vitality, giving areas of the home a much-needed facelift that will improve the home's appearance while being easy on the budget.
What with the popularity of internet shopping now at an all-time high, many homeowners are electing to shop for home improvement hardware and accessories online. A wide variety of hardware options to view and order, setting up quick, convenient home shipping, all done within minutes from the comfort of home. Patricia Davis Brown, creator of Dig This Design and owner of her own design firm, Patricia Davis Brown Designs, started her own online store, PDBHomeStore.com where she offers unique products for the home. As an interior designer she saw that many of her clients liked to shop online and take their time when selecting things like hardware so she developed her online store.
Simple home improvements can begin with small projects that take little more than perhaps a drill or screwdriver to complete. Replacing old, creaky hinges on cabinet doors around the house is an easy project that takes very little time to complete. Rehabbing the shower can be as easy as replacing old, outdated shower door handles with attractive, durable chrome or brass plated shower door handles. And if the shower door strike has seen its better days, then that's a quick, inexpensive product replacement.
The restoration of an old, treasured trunk or chest can begin with attractive new handles. Valuables can be safely secured in a cabinet with a new, sturdy, locking door handle. From room to room, DIY'ers can find hardware that will be highly functional, practical, and work well within the budget.
Home Improvement Tutorials
National big-box home improvement stores, The Home Depot and Lowes, both feature many helpful tutorials on their websites for completing jobs around the house from help with painting and patching drywall to replacing appliances. Many of these practical guides are in the form of video tutorials for all you visual learners.
A very handy website with both video tutorials and written instruction is SeeJaneDrill.com. This site goes beyond step by step how-to's for home fixes by also having automotive how to's and instruction on proper tool use. Their site is organized well with topics ranging between carpentry, electrical, finish trades, plumbing, and more.
Two helpful YouTube channels are Jeff Patterson's Home Repair Tutor and This Old House, both for help with fixes, chores, and improvements around the house.
For less about getting your hands dirty installing new windows and more about interior home projects Steve Ramsey is a great source for how-to's on accessories like picture frames and spice racks to furniture like benches and writing desks.
Supply Resources
While not technically "free", below are some great sites with product for your DIY home improvement projects.
One company that offers the wide variety of hardware many homeowners are interested in finding out more about is HTF Hardware https://htfhardware.com/industrial-accessories.html.
For decorative lighting, Elk Lighting has been a reliable source for traditional to contemporary styles. Hubbarton Forge doesn't disappoint if you're on the hunt for "sexy" lighting fixtures.
Legrand offers decorative switch and outlet plates, plugs, dimmers, and whole house automation for smart, functional design. Check out how I used them in my own bathroom DIY project and other places in my home I have used Legrand.
Design Guides
Lighting design is a valued topic at DigThisDesin. Unfortunately, badly done lighting plans prevail in the home improvement world. We think this is a shame because bad lighting will bog down your home improvement efforts by changing the color of finishes, decreasing function with lack of task lighting, casting ugly shadows where you don't want them, and the list goes on. So from lighting to space planning, here are some of our design oriented guides for home improvement.
I hope these free online resources help you on your journey to DIY home improvement.
Images Courtesy of Canva.
Share This Story, Choose Your Platform!