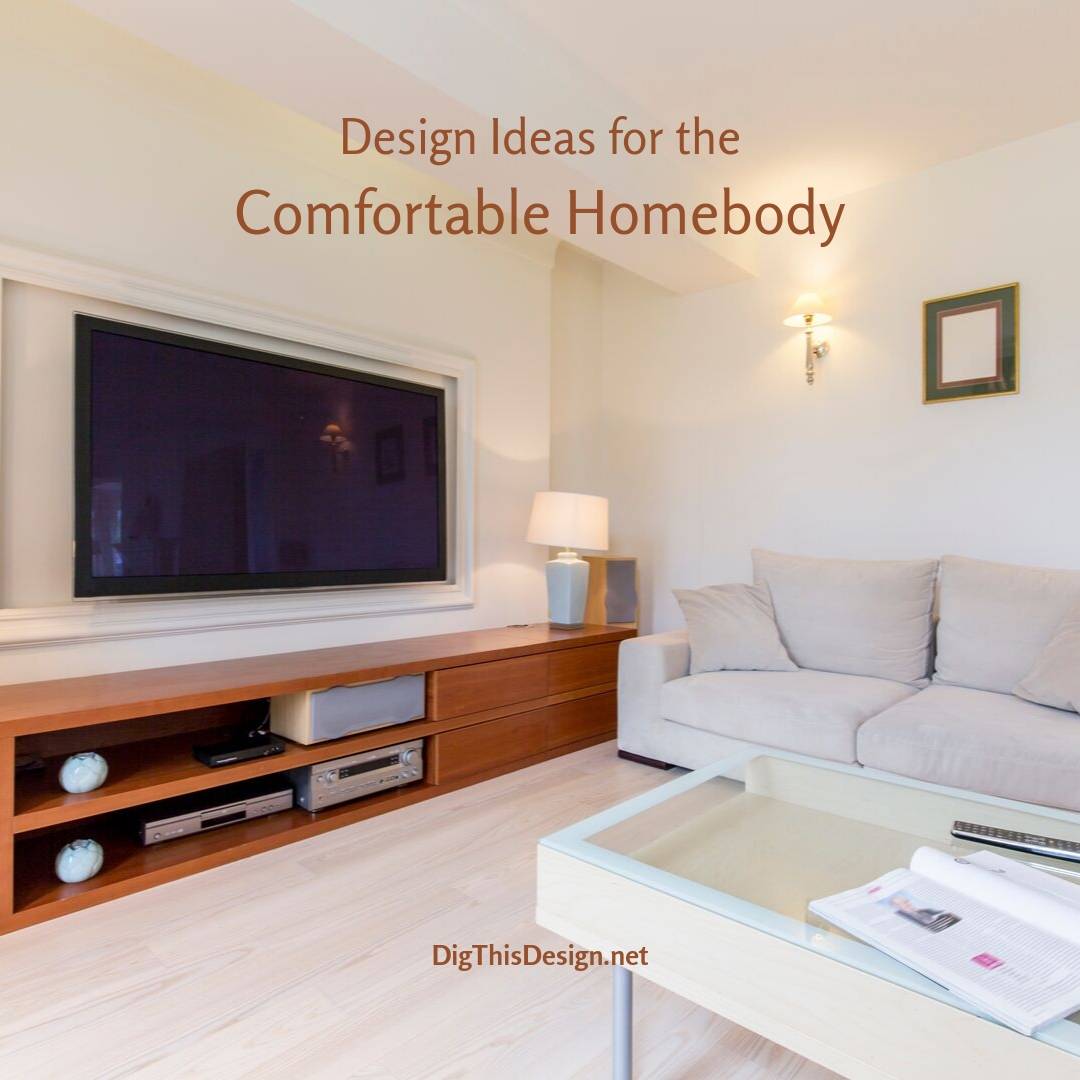 If you spend a lot of time in the comfort of your own home, then you might be what people refer to as a homebody. But there's so much more to interior design than ornaments that reflect your personality. There's a much bigger thought process that goes into the comfort and appeal of your rooms.
In this article, we're going to show you some clever and useful design ideas for turning your home into a comfortable homebody dream.
Design Your Living Spaces for Homebody Comfort
The Homebody Living Room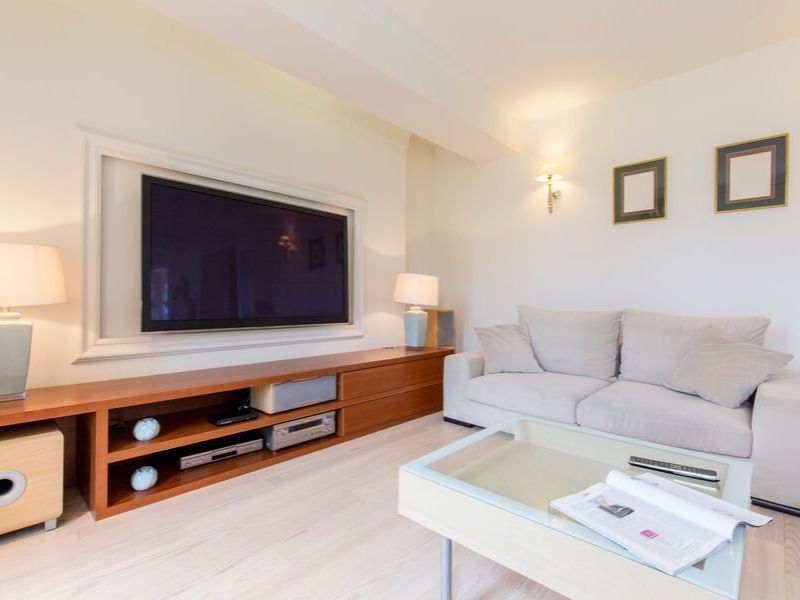 The living room, family room, or home theatre area is where the homebody spends a lot of time. There are many ways to design this space so let's get started.
The best tip to get the most out of your space is to design with white paint, mirrors, and plenty of lighting.
White is an expansive color, which can make rooms appear larger. Therefore, if your space is smaller, consider a white theme.
Wall mirrors reflect both natural and artificial light and give your space a more expansive feeling.
Overhead lights cast shadows into the corners of the living room. So, open up the room with the use of accent lighting.
For home entertainment systems, you must consider the size of the space to get the best sound out of your system. For instance, a 5.1 or 7.1 channel home theater system greatly enhances movie-watching. However, each speaker needs to be the right distances for your listening level and that requires the right amount of space. If you don't have the right amount of space, soundbars and wall-mounted monitor speakers are a great alternative to speaker stands.
Finally, a nice addition is always a cool gaming table. If you and your friends like to play online casino games, having an actual poker table makes your home the cool spot to hangout.
Use Comfortable Ambient Lighting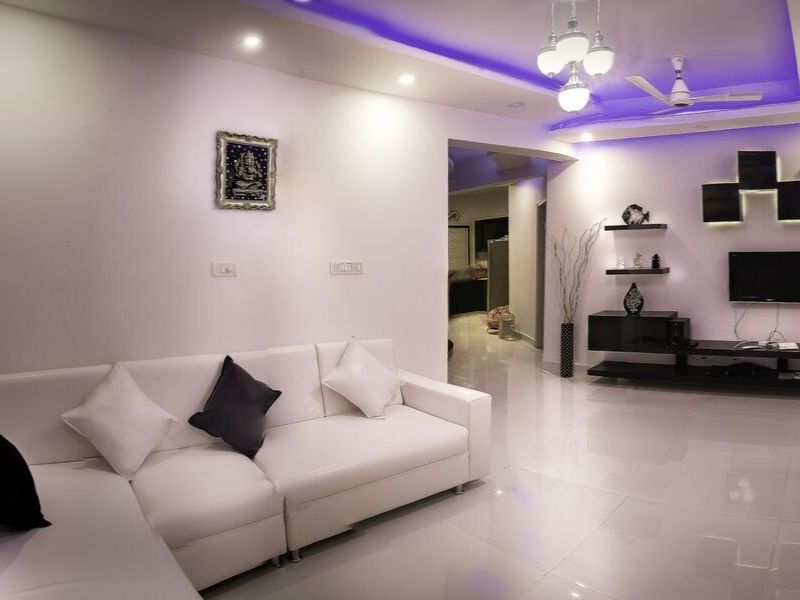 For even more comfortable homebody ambiance throughout your home, consider smart light bulbs, preferably those with a nice range of RGB hues. Products like Philips Hue, Xiaomi Yeelights, LIFX, and others provide great lighting solutions.
For extra fun, install a light strip with a dimmer switch so that instead of turning the lights completely off during your Netflix binge, you could set them to a very low, deep blue glow for a theatre-like experience.
Design a Dedicated Gaming Room
If you're a serious gamer, having a dedicated "gaming room" is a must-have investment. If you own many different gaming consoles, a multi-shelved media console gives you all the storage space you need for your consoles and peripherals.
A good storage alternative is a multi-media cabinet. This gives you even more space for your games and DVDs and closing the cabinet doors closed gives your gaming room a tidier appearance. Or, if you prefer to have all of your game and DVD cases on display, but want more floor room, consider a wall-mounted cabinet.
Enjoy Being a Comfortable Homebody
Design your space with comfort for years of enjoyment with the use of these designing tips. First, design the living room, family room, or home theater for relaxing comfort. Next, use the right lighting for the right purposes, then finally, add an extra room for gaming if that is your persuasion.
It is our wish that these tips give you ideas and inspiration for the most comfortable home imaginable. We also offer you the links below for further information about how to turn your home into a homebody dream.
All Images Courtesy of Canva.
Other Posts You Might Enjoy:
3 Game Room Designs for Fantastic Family Fun
Living in Style; 10 Ways to Make Your Living Room Cozy
Family Rooms Should Be Welcoming & Inviting
https://digthisdesign.net/wp-content/uploads/2019/10/Design-Ideas-for-the-Comfortable-Homebody.jpg
1080
1080
Susan Daniels
http://development.digthisdesign.net/wp-content/uploads/2016/11/OLD_DigThisDesign_logo.jpg
Susan Daniels
2019-09-30 01:00:35
2020-03-19 08:51:28
Design Ideas for the Comfortable Homebody