Have you always wanted to add a personalized touch to your bathroom? A DIY cabinet finish for your bathroom vanity is a great way to do just that. When you buy a vanity, such as the ones available at Decor Planet, then you can add a personal touch to the cabinets to create a style all your own. Drawer fronts and wooden cabinet doors can come either unfinished or with a finished applied by the manufacturer. Semi-custom vanities offer a variety of finishes and colors which are usually baked onto the surface. In contrast, custom finishes are applied by hand, or rolled on and topped with a coat of varnish.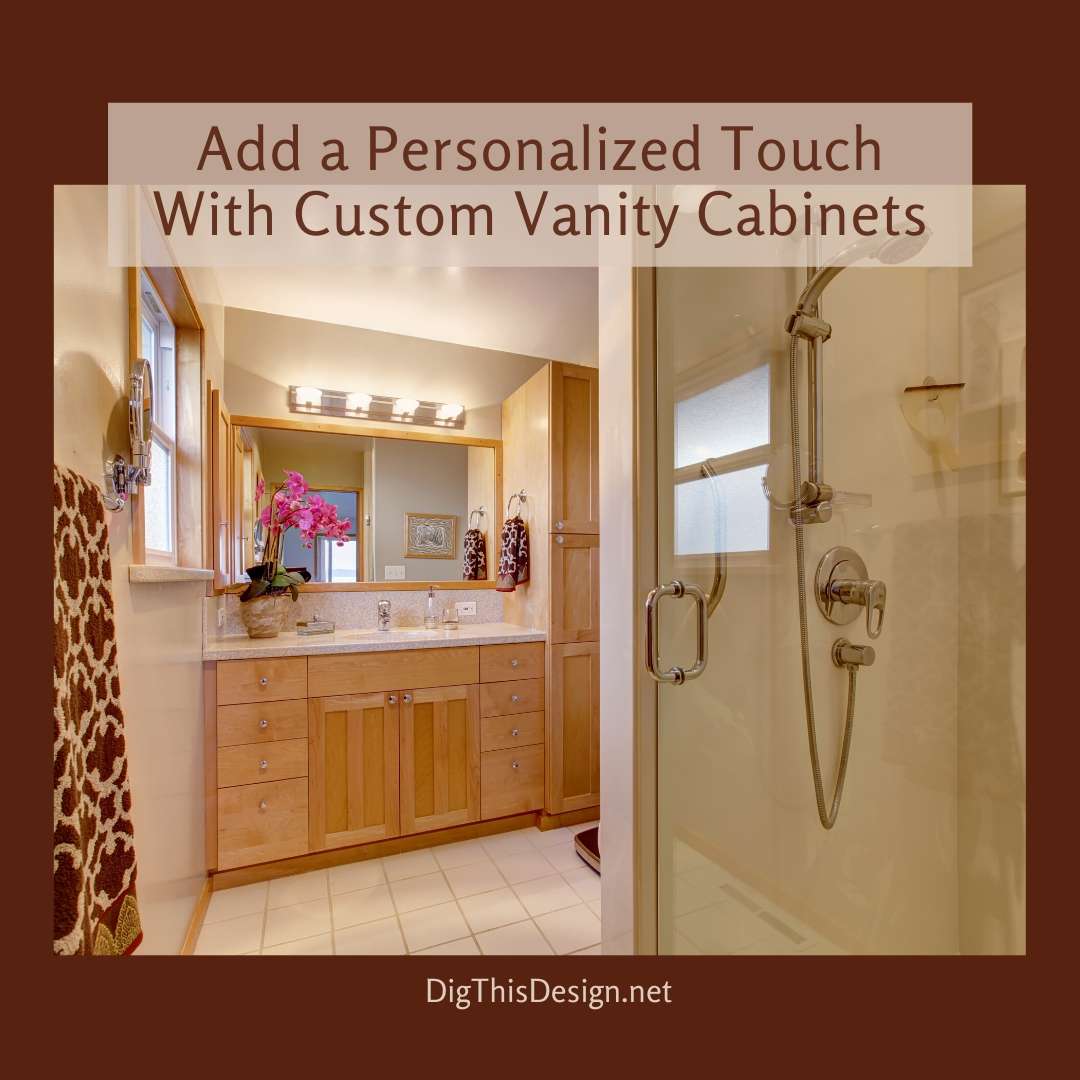 Vanities with unfinished cabinets don't cost as much, but hiring someone to prep, paint, and varnish them can get costly. When it comes to vanities with wood cabinets, many manufacturers like Decor Planet offer painted, glazed, stained, distressed, and antique finishes. Stains come different pigments, and showcase the wood's natural grain.
Semi-transparent Glaze
In contrast, a glaze is semi-transparent and applied over the paint. Glazes offers a good wash of color and heavier contrast than stains. A glaze is a semi-transparent wash of color applied over a paint to add dimension and depth. They appear darker when applied over crevices, which will highlight any detailing. Basically, it's like covering the cabinets with an ink pen.
Antiqued Look
To get an antiqued look, apply a hand-rubbed patina to your vanity cabinets. This will give them a well worn look to make the vanity look beyond its years. You can also distress vanity cabinets with many different techniques that score the cabinet doors to add a weathered, rustic appearance.
Add a Personalized Touch
Overall, choose a finish or paint that will compliment the full design of your bathroom. Avoid going with a choice because it looks or feels good in the moment. A bold, distracting design might get tiresome over time. You can try finishing a sample cabinet and see how looks with the rest of the bathroom. Test it out for a few days and see how you like it. This is a great way to experience a finish before fully committing to it.
Images Courtesy of Canva.
Share This Story, Choose Your Platform!