Construction technology has undergone significant changes over the years. The construction world has moved from small, humble buildings to tall, magnificent towers that are a feat of architectural genius. At the center of this revolution are cranes, as they've proven themselves essential in construction projects worldwide. Of the many cranes put into work, one that has proven adaptive and indispensable to the ever-changing construction landscape is the knuckle boom crane. 
Knuckle boom cranes get their name from their structure, which mimics the flexible motion of the knuckles on your fingers. The bending action allows them to hoist materials over and around objects like walls and buildings at tight angles, after which they fold back to their resting state.
These cranes come attached to the backs of trucks and pickups. They can fit into compact spaces, carry heavy payloads through doors, and handle activities that, before their invention, would demand several different cranes. These are just a few traits that make these cranes the blue-eyed boys of construction among many contractors. 
Why Are Knuckle Boom Cranes Important For Construction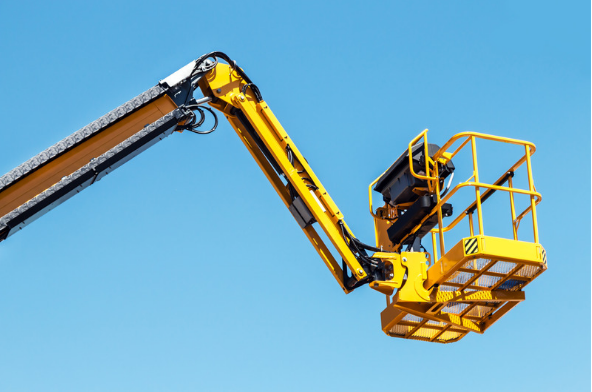 According to sites like canopylift.com.au, knuckle boom cranes are among the most used in construction. Here are some reasons why knuckle boom cranes are essential in construction:
They're Designed For Small And Compact Spaces
These cranes have straightforward mechanics. They have an articulating arm/jib (horizontal beam used to support the load away from the primary support to give the crane extra reach) and a boom (the fixed hydraulic arms attached to the truck), which permit it to stretch over obstacles at various angles. 
Once the crane completes its task, be it lifting or loading, it folds back into a compact form that sits at the back of the truck. These cranes can squeeze into spaces that many other cranes can't. They can deliver heavy materials down a flight of stairs or through a wide door and ferry unused building materials out of the construction site. 
Due to their affinity for compact spaces, these cranes are a must-have in construction sites that must make do with tight spaces, a daily reality in urban centers. 
Knuckle Boom Cranes Are Versatile
Knuckle boom cranes come with attachments such as pallet hooks, grapple saws, buckets, and grabbers, which permit them to handle different activities. With their setup, knuckle boom cranes can dig and lift.  
A knuckle boom crane can be adapted to fit the roles required on the construction site hence eliminating the need to hire or buy different ranges of equipment to suit that purpose. You can fix a grapple saw to a knuckle boom crane and remove fallen tree branches from your construction site. Afterward, you can replace the grapple with a bucket to hoist personnel up to a particular height to handle the relevant construction project. 
The different roles that knuckle boom cranes can play make them essential in construction. 
They're Cheaper To Own And Operate Than Most Cranes 
Knuckle boom cranes play the same role as most other cranes but more efficiently and at a cheaper rate. Unlike most cranes, nevertheless, the knuckle boom is vehicle hoisted. When acquiring one, you only need booms, hydraulics, attachments, and controls. You'll then attach this to the back of a truck, and you are good to go. 
If you need to upgrade to a different model or even change the truck hoisting the crane, you only need to disassemble the knuckle boom crane and mount it on a new truck, unlike most other cranes that may need total replacement.
Knuckle Boom Cranes Have Varying Lifting Power
Knuckle boom cranes come in different sizes and can be attached to different vehicles. Your choice of boomer crane will depend on factors such as the weight you intend to lift, the scope of the project you want the crane to cover, and the available space. 
Some knuckle boomer cranes can be attached to the back of pickups, while others can be on the back of trucks. Plus, boomer cranes can be attached to cranes and boats. 
There are knuckle boom trains that can lift between 1-2 tons and reach up to four meters, while others can lift 50 tons and reach up to 26 meters vertically and 27 horizontally. These options ensure that you don't need to spend more than necessary.
If the scope of your project changes, you can easily replace the knuckle boom crane with a larger version, too, as it's simply a matter of detaching and reattaching. 
They Leave Room For The Transport Of Other Materials
Most knuckle boom cranes are mounted directly behind the cab, leaving the truck mostly empty. The space can transport extra payloads and be a storage space when the construction work takes a break. 
Parting Shot
Before settling for a knuckle boom crane, consider the advantages and disadvantages of each one and whether they'll meet the demands of your construction project. If the scope requires heavy lifting, consider a knuckle boom crane with that capacity, and if it's the opposite, consider one with enough reach to help you meet your construction goals. 
Other posts you might enjoy:
Long-Term Construction Equipment Ownership
The Benefits of Trenchless Technology
Share This Story, Choose Your Platform!