Everybody needs clean water for daily use. Many people now use a water filtration system to ensure the best water quality. Water filters come in different forms and sizes. Most of them have special uses for a variety of users. If you plan to get one for your home, office, or any space, it's important to know your choices. Determining the best one to use is a challenge, so today, we give you the information you need about the different types of water filtration systems.
How to Know Which Type of Water Filtration System is Right for Your Home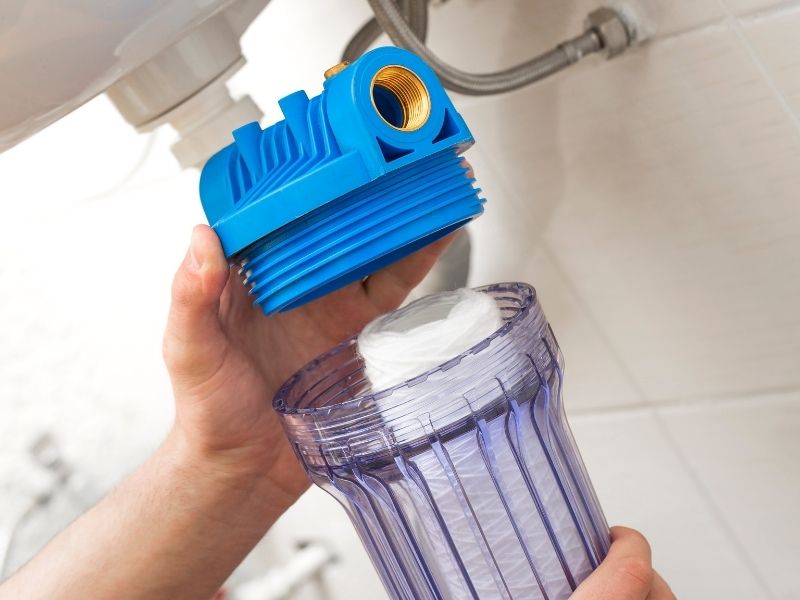 Several factors can affect a water filter's suitability for you. In fact, it is essential to know them before making a purchase. Let's start by discussing the types of water filtration systems and how they meet your lifestyle and budget. To that end, you will find six types below.
1. Shower water filter.
This is a water filter type that everyone can use. People who use water with chemicals for bathing sometimes experience skin irritation and drying. Therefore, filtering bathwater is essential.
It installs onto a shower head for basic filtration. This is an economical method to remove chlorine, fluoride, and other chemicals in the water. It is easy to buy at any physical or online store.
An excellent feature of this is that it can easily be attached and detached. However, water pressure sometimes reduces when in use. If you want to know how to choose the best water filters in the market, it is best to check on a water filtration guide. 
2. Water pitcher filter.
This is a common form of filter that can be seen in most households and offices today. Is is portable, but also comes at an affordable price. Additionally, this is an easy installation process. In fact, the design includes a water reservoir to store water at the top of a pitcher. Then, when you pour, the water goes through a carbon filter cartridge.
Of course, more expensive options use silver and several filters for more effective filtration. The only disadvantage for this type of filter is the time you must take to filter the water. If you want a large volume of filtered water, this may not be the best choice for you. 
3. Faucet-integrated water filter.
This is in common use in areas that use food handling and other procedures that need a continuous flow of filtered water. Faucet water filters are in common use in houses, especially in kitchens. In fact, you install these directly onto the faucet. Then, water that passes through it is filtered.
The basic ones are usually made of carbon filters, but the high-end models use multi-filters for better filtration. These filters are not one-size-fits-all, so you must measure to fit your faucets. It might also lessen water pressure, so it's not ideal for homes with low water pressure. However, the good thing about it is that it is easy to attach and detach. Then, you can easily shift from filtered to unfiltered water. 
4. Countertop or on-counter water filter.
If you want a more aesthetically pleasing filter, you can opt for a countertop water filter. This is an upgrade of a faucet filter because this unit comes with a water filter and an integrated faucet.
If you cannot afford an under-sink or a whole house water filter yet, this is a great alternative. It offers multi-stage RO filters which deliver almost the same quality as the more expensive filters do. This also allows you to switch from filtered to unfiltered water anytime you need it.
This is ideal for those with spacious counters but not for the smaller counters. The downsides for are that it's expensive, and requires installation. 
5. Under-sink water filter.
If you searching for a water filter that filters a large volume of water, an under-sink filter does this. This is a system under sink installation. This reverse osmosis water filter filters your water and sends it directly to a faucet or several outlets in your sink. This is an excellent option for people who want to keep a neat and clean look for their countertops and sinks.
Under-sink water filters can range from basic to high-end models. Some models may produce some noise if it uses the use of a pump. This can be a disadvantage for individuals who want to keep their places serene and quiet.
Another downside of this type is that it requires installation, and sometimes that requires adjusting your plumbing system. Compared to other water filter types, this is more expensive and a bit difficult to uninstall and detach. 
6. Whole-house water filter.
This is a type of filter that accommodates an entire place. This reverse osmosis water filtration system delivers enormous amounts of water to different areas. This is made possible by filtering the primary source of the water supply. As the water goes through the filtration system, filtered water distributes to different places through various pipes.
If your water has high calcium, chlorine, and iron levels, this is the best choice for you. It effectively removes chemicals and other forms of contaminants, thereby preventing discoloration and developing health issues of those who use the water.
The downside of this type is that its installation is complex, and it is the most expensive of all the water filter types. In addition, this caters to a large volume of water and generates higher volumes of wastewater.
In conclusion.
When choosing the type of water filtration system, knowing all available options is essential. Every person has a specific need and requirement when it comes to filtering water. First determine your needs for water volume, space, filters, and budget. Remember the examples above to make the right decision in choosing a water filter system for your home. If you have any questions or suggestions, we always love to hear from you in the comments below. Also below are links that will take you to more fantastic articles about ALL things DESIGN for your home or business.
Images Courtesy of Canva.
Other Posts You Might Enjoy:
Common Questions and Answers About Water Filtration
Thinking Of Buying A Tankless Water Heater: Read This First
Four Benefits of Investing in a Water Filter for Your Home
Share This Story, Choose Your Platform!