I have always been my happiest when I am surrounded by water. I never knew why, but I knew there was a calmness I found by being at the beach when I was a young girl. I wanted to spend every day listening to the sounds of the waves and feeling the warmth of the sunshine on my face. I think that is why I had a need to live on the water and can not imagine myself in a land-locked existence. I have often wondered why the sound of water seems to psychologically affect so many people the same way so I decided to go in search of the answer.
The Psychology Behind The Soothing Sounds of Water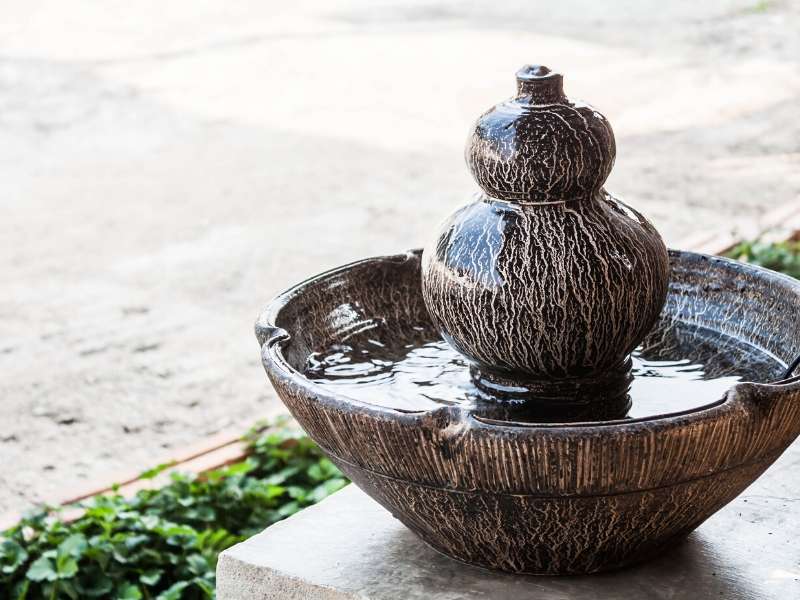 Wallace J. Nichols, PhD, marine biologist and ocean-conservancy researcher, hosts a yearly conference called Blue Mind. Blue Mind is made up of researchers with a goal to understand the effects of water on the human psyche. They study the calming effects of nature on the human mind. What they continue to find is that water helps amplify nature's soothing and healing qualities. According to Michael Merzenich, PhD, a neuroscientist at the University of California, San Francisco, he believes that the brain sees water as a natural environment with a high degree of predictability, unlike a busy street that is ever changing and keeps the brain on edge, which creates stress. Water has a predictable calming rhythm. Even a disruption in the water makes the brain react to the unexpected, like a wave, which produces a sense of surprise, resulting in a pleasurable hit of dopamine. This state of involuntary attention is the main characteristic of Blue Mind, a state of mind that lowers blood lactate levels and elevates mood.
Reduce Stress With A Home Waterfall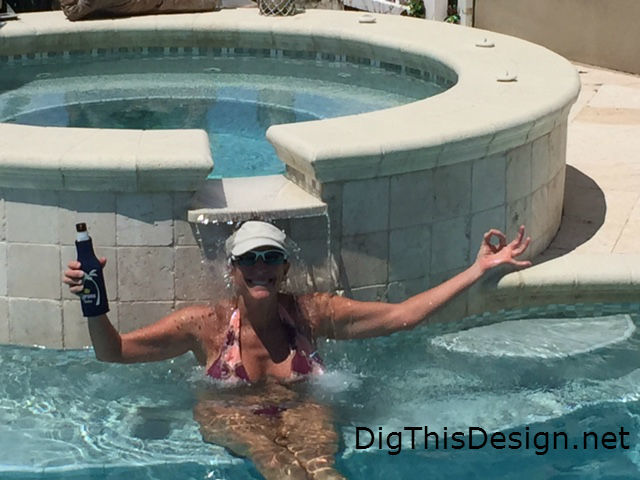 The continuous flow of a waterfall creates a background of white noise, which is known to calm the mind and reduce stress. We are all surrounded throughout our daily routines with plenty of stress, so why not design a home environment with things that will reduce our daily stresses? When my husband and I bought our home on the water, I made sure during the renovation to design a waterfall into my pool. This is where I go every day to find my moment of peace.
A waterfall doesn't have to be an elaborate built-in design, it can be a stand-alone feature. As long as you can create the sound of running water, then you can create more peaceful surroundings. The sound of water can even flow through outdoor speakers throughout your outdoor space and all you have to do is simply close your eyes and breath.
Use Your Imagination
Use your imagination when designing your waterfall. It can be a beautiful feature in your backyard that can take on a naturalistic look or a bold contemporary, architectural one. Meditation has become popular and using a waterfall feature to create a zen environment is perfect for those wanting to quite the mind.
Waterfalls are not just for the outdoors. Indoor water features are becoming very popular due to people seeking wellness in their home environment. By having a water feature in the entry way of a home, it sets a beautiful tone for anyone entering.
Add Water Features to Any Room
Water is a huge source of inspiration for many. For example, Rick Fox, founder of Seaquarius, has formulated a line of skin care products that heal and protect with ingredients powered by ocean water. Read his story about how he came to know the ocean's healing power here or browse his line here. Water is my peace and I love designing a water element into my designs. Whether it is a material that gives the feel of water, like a glasscountertopp or a piece of artwork that represents water, I am drawn to want it in the design.
Share This Story, Choose Your Platform!