Swimming pools are no longer just a place to cool off during hot summer days; they have become an integral part of outdoor living spaces, adding value to homes and providing a luxurious oasis for relaxation and entertainment. As we approach 2023, swimming pool design trends are evolving, and homeowners are looking for innovative ways to create a unique and stylish pool that fits their lifestyle and personality. In this blog post, we will explore the swimming pool design trends that are set to dominate in 2023.
Natural and Organic Shapes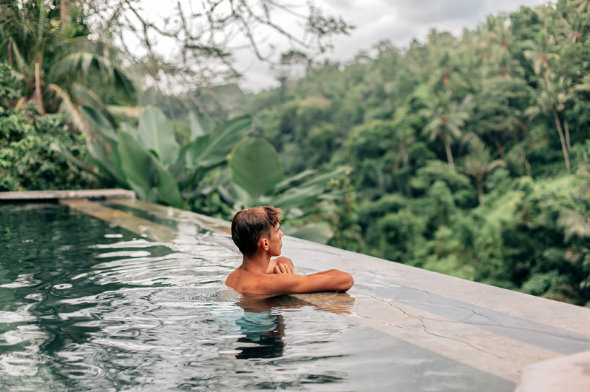 Gone are the days of the traditional rectangular pool; natural and organic shapes are making a comeback. Natural pools mimic the look of a pond or lake and are designed to blend in with the surrounding landscape. These pools incorporate elements such as rocks, waterfalls, and plants to create a serene environment. Organic-shaped pools offer a more fluid and freeform look that feels more natural and less rigid than a standard pool.
Smart Pools
The future is here, and technology is transforming the way we live and interact with our environment. Smart pools are the latest addition to the list of smart home devices. These pools are equipped with sensors, automatic cleaning systems, and remote control access that allows homeowners to control their pool's functions from their smartphones. Smart pools also include features such as LED lighting, music systems, and voice-activated controls, making them the ultimate high-tech luxury.
Sunken Seating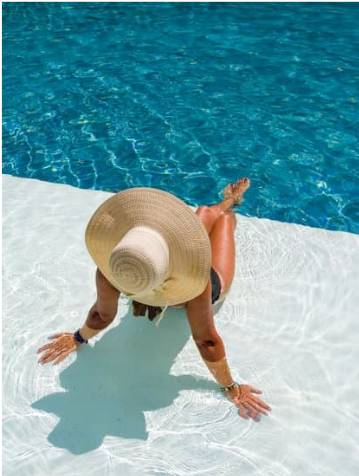 Sunken seating areas are a popular trend in pool design. These areas offer a comfortable and relaxing place to sit and socialize while enjoying the pool's water. Sunken seating areas can be incorporated into the pool's design or built as a separate structure adjacent to the pool.
Water Features
Water features are a classic element in pool design that will never go out of style. Waterfalls, fountains, and jets add a dramatic and elegant touch to any pool design. Water features can also be designed to match the pool's style and theme, creating a cohesive and visually appealing look.
Sustainable and Eco-Friendly Pools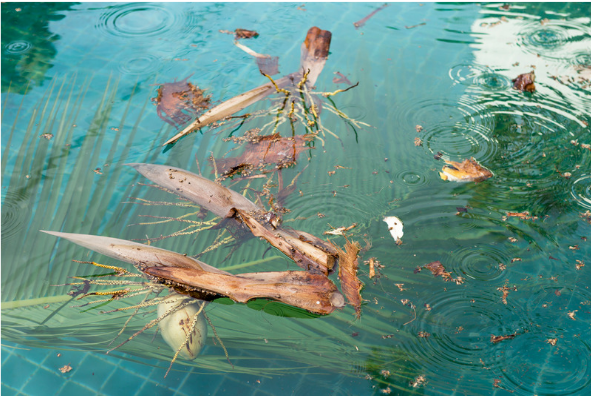 As more homeowners become environmentally conscious, sustainable and eco-friendly pools are gaining popularity. These pools use alternative materials and energy-efficient technology to reduce their environmental impact. Natural pools, for example, use plants to filter the water instead of harsh chemicals. Solar-powered heating systems and LED lighting can also help reduce energy consumption.
Infinity Pools
Infinity pools have been a popular trend for several years now, and they are not going away anytime soon. These pools create the illusion of a never-ending horizon, blending seamlessly with the surrounding landscape. Infinity pools can be designed in any shape or size and can incorporate other elements such as water features and sunken seating areas.
Mixed Materials
Mixing different materials is an emerging trend in pool design. Combining materials such as wood, stone, and tile can add texture and visual interest to the pool's design. These materials can also be used to create different zones within the pool area, such as a lounge area or outdoor kitchen.
In conclusion, pool design trends are constantly evolving, and homeowners are always looking for new and exciting ways to create their backyard oasis. The above trends are set to dominate the swimming pool design world in 2023, inspiring those looking to create a unique and stylish pool. Remember, always consult with a professional pool designer to ensure that your pool meets safety standards and is built to last.
Other posts you might enjoy:
Stunning Pool Designs for Your Backyard
Pool Designs – Keeping it Real
Fiberglass Diving Pools: A Fresh Look at Designs, Prices and Reviews
Share This Story, Choose Your Platform!