Welcome to kitchen planning! A Detroit News article is below which features Patricia's kitchen planning advice.
So, take a look at what she recommends. Then, see how beautifully a kitchen with excellent planning looks!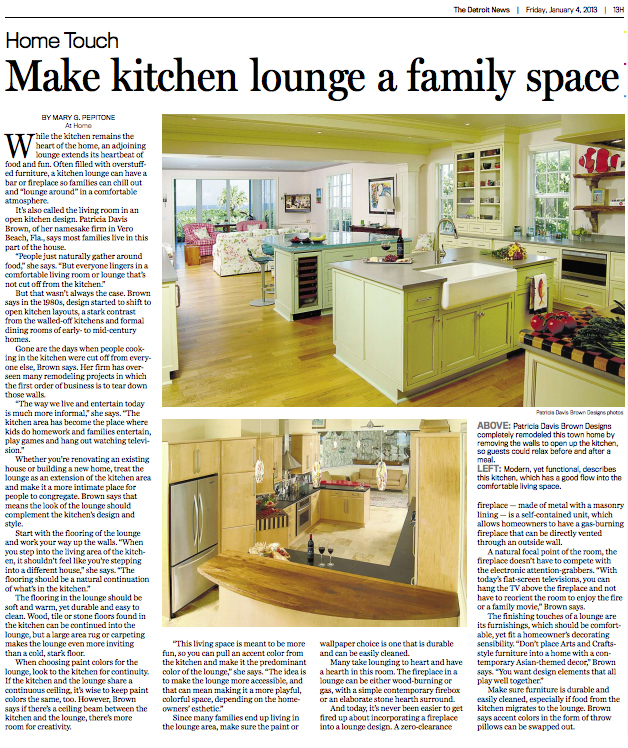 Thinking of remodeling your kitchen? Get the planning right!
You can also watch Patricia's online video series, How to Survive a Kitchen and Bath Remodel to learn how to properly plan your kitchen remodel and get an amazing looking kitchen that functions perfectly for your lifestyle.
Share This Story, Choose Your Platform!