Embarking on a home remodeling journey is undoubtedly thrilling, but visualizing and communicating your ideal changes might prove challenging. However, creating a floor plan will help you to streamline the process by offering a clear overview of your design ideas. 
So, explore various ways to construct and share floor plans, from creating hand-drawn sketches to using advanced design software, in the following article, to ensure everyone involved in the project understands your vision for a beautifully transformed living space.
Ways You Can Develop a Floor Plan for Your Remodel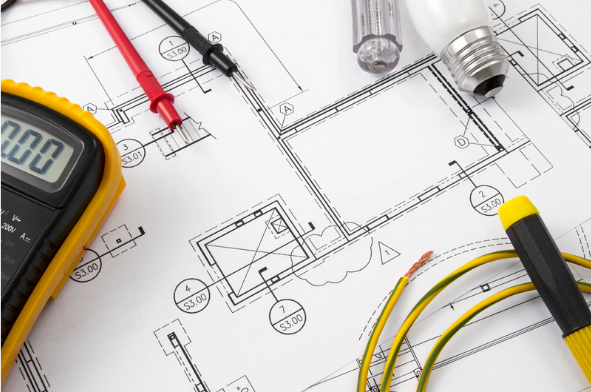 1.

Sketch by Hand
When you are getting ready to remodel a space it is important to develop a plan. This puts everyone on the same page in order to avoid mistakes.
One traditional method of creating a floor plan for your remodeled home is sketching by hand. Find a comfortable spot, grab some graph paper and a pencil, and let your creativity flow. When you are done, don't forget to add measurements for accuracy. To share your hand-drawn plan with others, simply take a clear picture or scan the image before emailing or messaging it to them.
2.

Use Online Design Tools
Online design tools offer an excellent way to create a digital floor plan for your newly renovated space. Many websites and apps exist that allow you to drag and drop walls, doors, windows, and furniture in order to replicate your envisioned layout accurately. 
Some popular options include RoomSketcher, Planner 5D, and Floorplanner. After finishing your design on these platforms, you can easily share it via email or by sending a unique link.
3.

Utilize Smartphone Apps
Another convenient way to create and share a floor plan for your remodeled home is by using smartphone apps specifically designed for this purpose. Examples include Magicplan, RoomScan Pro, and Homestyler; all of which enable you to easily capture room dimensions, add furniture placements, and even visual decor elements. 
As most apps come with sharing options built-in, simply send the finished product via email or social media. 
4.

Leverage Computer-Aided Design Software
If you possess technical knowledge or have experience with design software such as AutoCAD or SketchUp, consider using these tools to create detailed floor plans for your remodeled home. CAD software provides more advanced features like precise dimensions and customization options, which are perfect for accurately portraying complex renovation ideas. 
Once completed, you can share your floor plan by exporting it as an image or PDF file and sending it directly to your architect, contractor, or friends and family. 
5.

Share Your Floor Plan as a PDF 
Easily one of the most convenient ways to share your floor plan is by converting it into a Portable Document Format file. The process is simple—save your floor plan in an image or design software, then export it as a PDF. This method retains the original formatting and ensures that your layout appears exactly as you designed it across various devices. 
Plus, even if your floor plan consists of many detailed images, you can easily compress large PDFs for faster sending via email or other methods without losing quality. Afterward, recipients can either view the file digitally or print it out for reference during home remodeling discussions.
6.

Partner with a Professional Designer
For those who lack the expertise or time to design a floor plan themselves, hiring a professional designer is a valid option. A pro will use their skills and knowledge to provide you with high-quality floor plans that accurately reflect your renovation goals. 
Designers might also offer additional services such as 3D renderings and virtual walk-throughs. You can then share these digital files with anyone involved in your home remodeling process.
7.

Build a Physical Model
Lastly, if you prefer tangible representations of your ideas instead of digital renderings, try creating multiple physical models of different layouts using materials like foam core boards or cardboard cut-outs.
The biggest takeaway is the importance of having a plan before you proceed with any remodel. This puts everyone on the same page and avoids mistakes. This will also allow you to gather quotes and qualify the bids submitted so you do not go over budget.
Other posts you might enjoy:
The Smartest Way to Plan Your Renovation
Helpful Tips for Reading House Plans – Don't Miss These Details!
3 Reasons You Need Professional House Plans To Avoid Disaster
Share This Story, Choose Your Platform!