There is something about wood flooring that adds so much character and warmth to a room – and now, with discount hardwood floors available at wholesale prices (read more to find a wholesaler in your area), adding the charm of hardwood to your design won't break the bank.
What we love most about hardwood and using woods in design is the versatility of the medium. changing the pattern, the plank size or the color can take a room from country to coastal to modern to traditional.
In this article, we show you some examples we found of discount hardwood floors that enable you to color outside the lines.
Discount Hardwood Floors for Your Home
Modern Kitchen with Light Tone Discount Hardwood Floors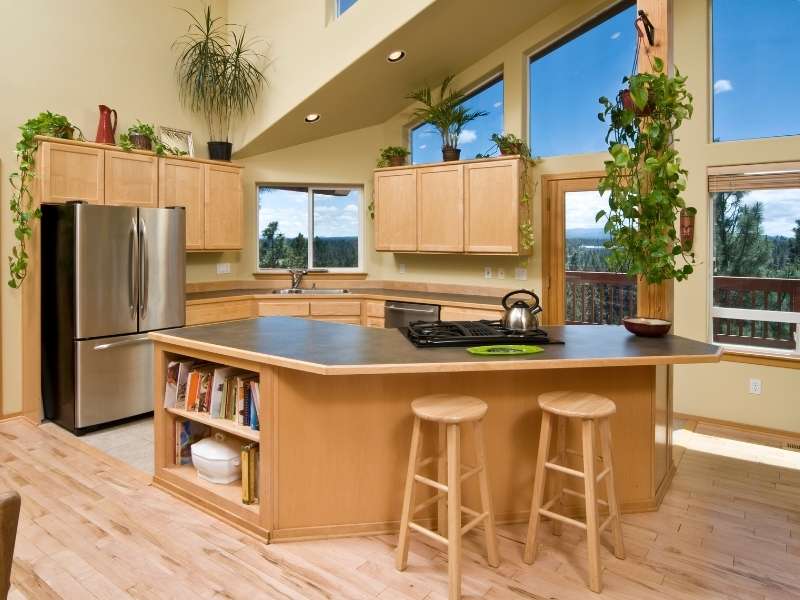 At first glance this kitchen and its worn wood is rustic – but the white walls, clean lines and minimalist fixtures give it a modern flair. Take a look at how the hardwood flooring laid in herringbone pattern and given a weathered treatment gives the floor visual interest without detracting from the gorgeous ceiling:
Upscale Modern Office with Dark Block Hardwood Flooring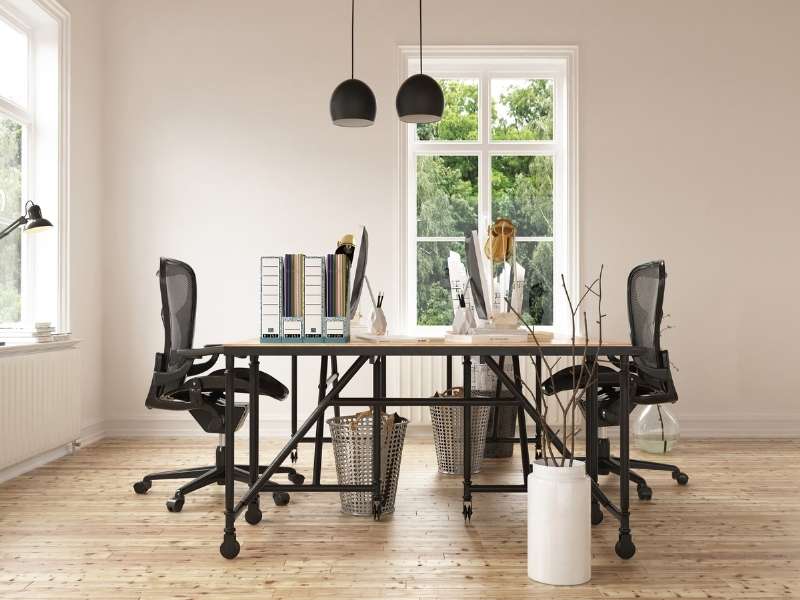 Imagine how productive you would be in an office that looked this amazing! The creamy walls, ceiling and trim allow the textures of hardwood flooring just pop
Hardwood Flooring in the Bathroom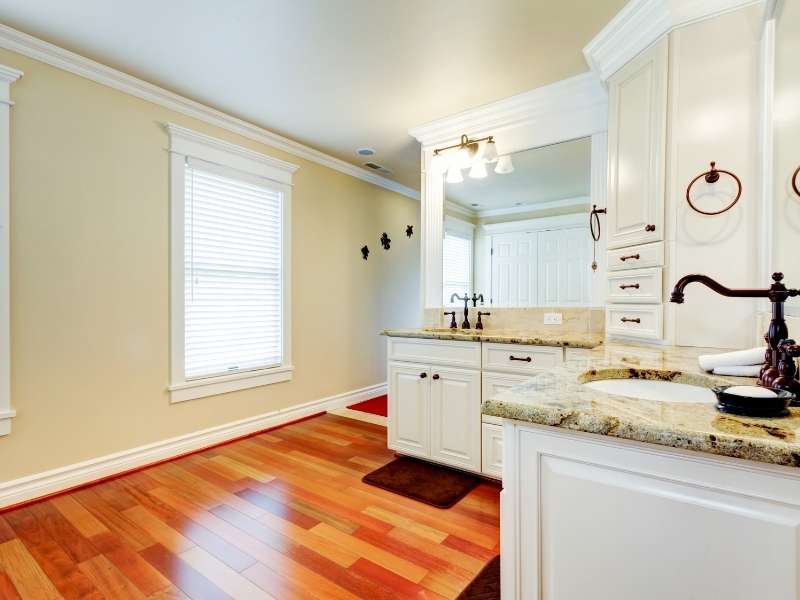 Think you can't get hardwood flooring wet? Think again! From manufactured options to woods that actually "like" to be damp, there are several options for giving your bathroom an update using hardwood flooring:
Hardwood Flooring on the Ceiling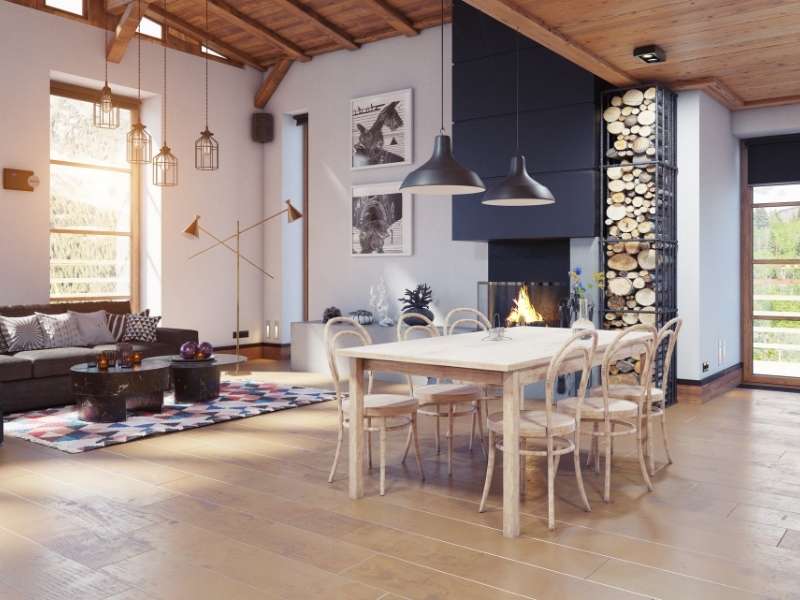 If we can use it on the walls – why not the ceiling? This kitchen is interesting from every angle with a hardwood flooring treatment on the ceiling:
Remember – with Discount Hardwood Flooring options available, getting these looks in your own home or office does not have to break the bank, just read more to find a wholesaler in your area.
Images Courtesy of Canva.
Share This Story, Choose Your Platform!