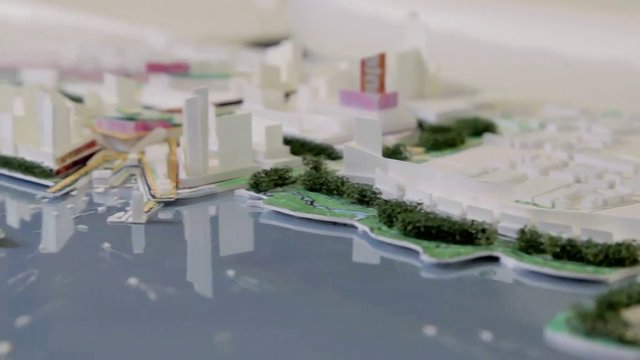 We're excited to be among the first to see and share an exclusive video!
As you may know, we are big fans of designer faucet maker Brizo. They have an amazing line-up of faucets and support us and our customers on several projects – including our last Ugliest Bathroom Contest.
Brizo's Director of Industrial Design, Judd Lord recently teamed up with esteemed architect Randy Morton to identify the trends that are driving the consumer experience as it relates to design and architecture in urban spaces. While on the surface the pair seem to have little in common, both men are united by a common goal: engaging and enriching the lives of people through their work.
Architectural Digest unveiled an exclusive video that draws attention to the approach Judd and Randy follow as they uncover emerging trends in designing for the urban human experience and how they're creating work as vibrant, rich and dynamic as the cities themselves.
Because of our relationship with Brizo, we're able to show you this video today:
[ylwm_vimeo height="400″ width="600″]53904446[/ylwm_vimeo]