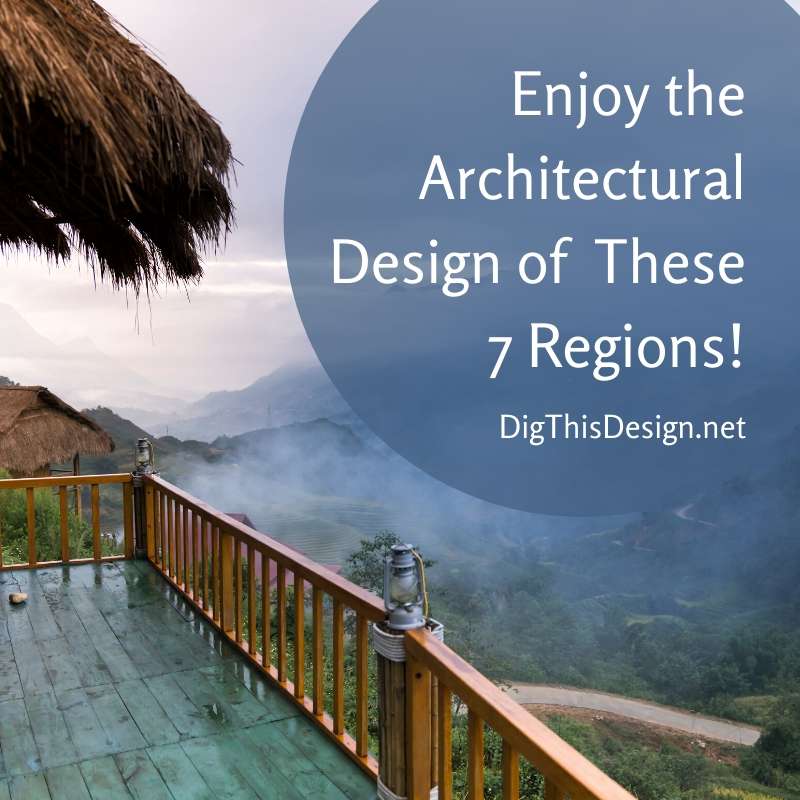 Architectural design is constantly evolving. When you think about architecture today, it's easy to think of sky-scraping monoliths in an urban environment. With mammoth city centers in Manhattan and Dubai, it's no wonder we think of these things first. These innovative, chic, modern designs have so many different counterparts around the world. Skyscrapers and high-rises complement the urban landscape, However, there are equally rural areas that have their own unique architectural design styles. Today, we're going to take a peek at the designs around the world and how they evoke the theme and style of the landscape around them.
Enjoy the Architectural Design of These 7 Regions!
Nature-Inspired African Designs
Delving into the spectacular world of Africa is a great way to start exploring architectural design. Africa is home to many climates – many of them arid or semi-arid. During the wet months, you might see verdant scenes. However, you'll primarily see a yellow-green expanse throughout the year. Think about the architectural design in safari areas. Often in these places, we find spectacular private lodges for guests. They're designed specifically to work within the environment though, offering visitors to Africa a unique and up-close look at some of the world's most exciting animals.
In order to fit in with their surroundings, these dwellings are designed to mimic nature. In some game areas, you'll see less geometric straight lines or perfect symmetry. Instead, you'll likely see thatched roofs, uniquely plastered walls, and painted rocks. In this way, lodges marry design aesthetics with the natural world to fit in, rather than stand out.
Modern Greek Simplicity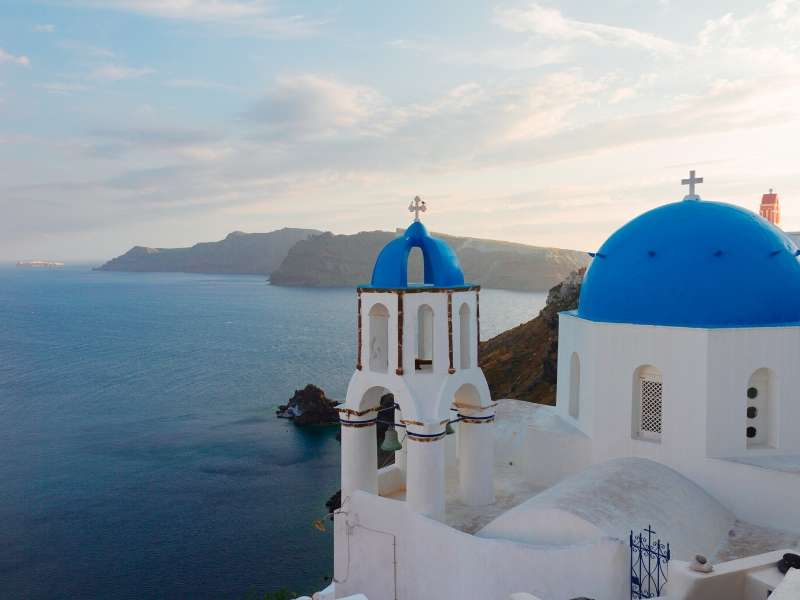 When you think of Greek architectural design you likely think of the images of simplistic white structures overlooking turquoise seas. We think of a simple structure; a single white square, minimalist to its core, squats dominantly. It's not a bad thing. These images have become synonymous with Greece and Santorini, as they harmoniously blur the lines between land and sea.
These minimalist structures have white walls designed to keep the heat out, and they present a striking aesthetic from a distance. Due to the lack of rainfall, flat roofs are common, which is another design element used to adapt to the region. Furthermore, nondescript rectangular windows are adorned with shells, or beautiful paintwork, further drawing the outside in. It's a cool, serene, minimalist design that exudes the modern Greek way of life.
Awe-Inspiring Rocky Mountains & Canyons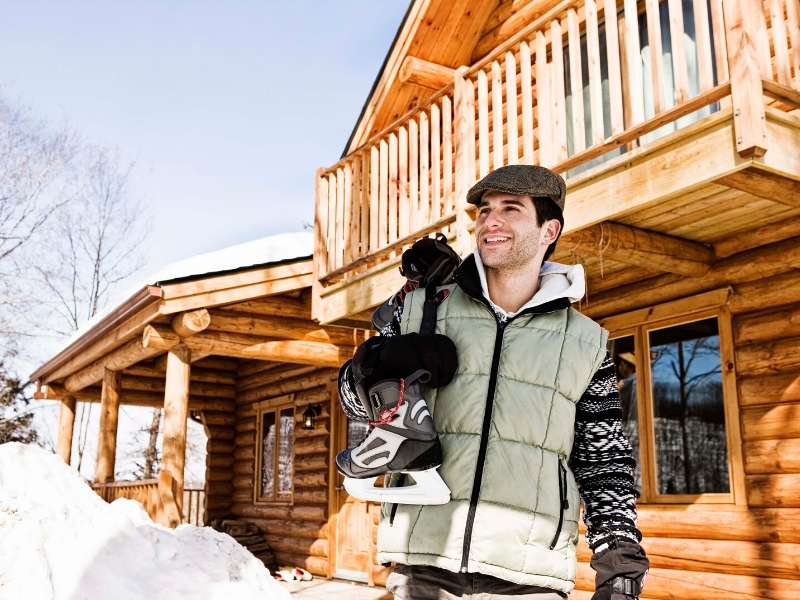 Think of the vast landscape out West. Ponder a moment on the vast entity that is the Grand Canyon, as well as the stunning Red Rocks in Utah. In places like these, the landscape absolutely dwarfs residential areas, and rightfully so. Places like Entrada St George Utah, a desirable retirement village exist within this impressive landscape. Instead of trying to compete with nature though, they blend with it.
Here, architectural design often features ultra-modern quirks. From huge panel windows designed to feature the impressive scenery, to modern adobe-style homes, they blur the lines. It's a unique and impressive feat. Here, humans took what might have otherwise been inhospitable terrain and made it into a desirable area. And, the houses built here only seem to serve to enhance the landscape.
The Pristine English Countryside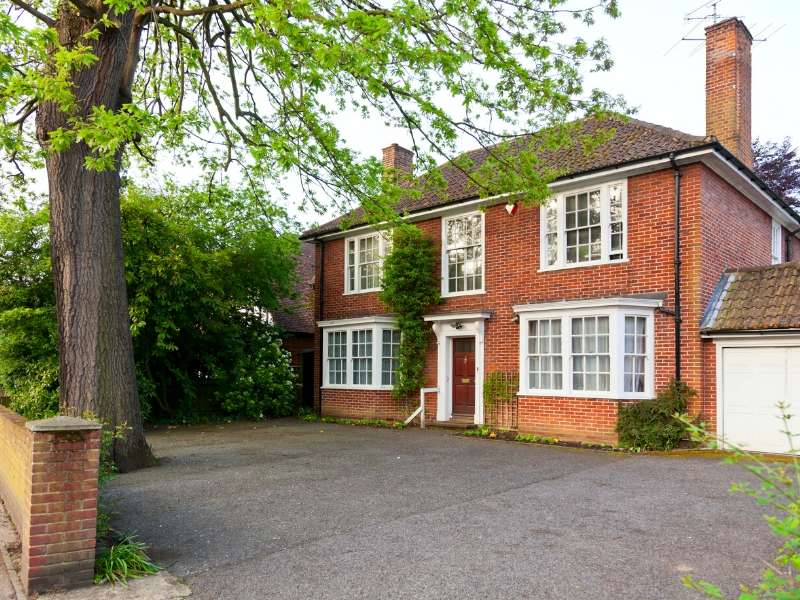 Traditional rustic villas are quintessential to the English stereotype. We think of thatched rooves, chimney stacks, and stone homes. We ponder a wet, lush landscape that's quaint, peaceful, and uniquely England. Many an ex-pat has visited the English countryside and fallen for its charms and the beautiful architecture used throughout.
In the southern areas, there are red brick, Tudor-style cottages. They sit nestled amidst green fields and rolling hills dotted with sheep. Though intricate in build, there's an air of simplicity to their architectural design that works with the countryside. By using mixed materials – wood, brick, and earth – the land merge with the construction of these buildings. And, though they feature modern convenience and creature comforts, they're pristine and serene like the landscape.
Rustic Dutch Windmills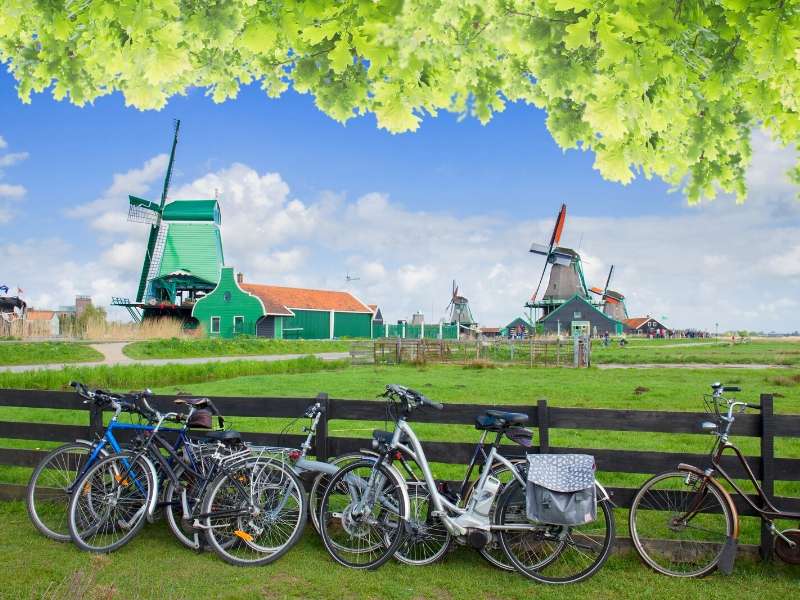 Perhaps the most known architectural stereotype is that of the Dutch windmills. When we think of the Netherlands, we usually think of two things; windmills and tulips. These windmills are unique to the vast and flat landmass that makes up the Netherlands. Most are constructed from paneled wood with slanted, concave sides. Painted in varying colors, they pepper the countryside with understated grace. They're the elegant, 18th-century equivalent to the modern wind farm.
Today, there are around 2,000 of these beauties left in Holland, Each features its own unique design aesthetic and quirks, but they speak volumes about times since past. These windmills complement the landscape in a unique way. In a country so flat, windmills tower over the landscape, dominating the fields below. It's a unique reminder of how vast the region is, as well as how spread out civilization was. And, to this day, they draw visitors from around the world.
Stilted Asian Abodes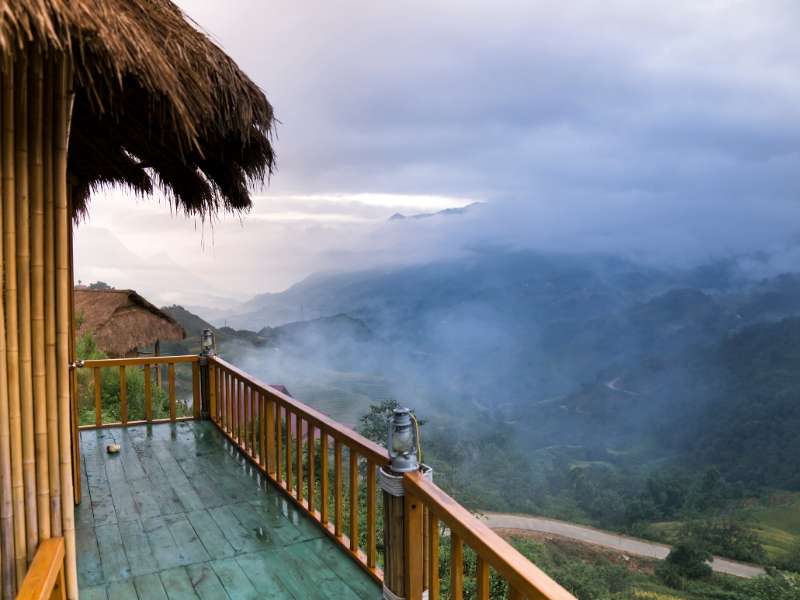 Spindly-legged, stilted wooden dwellings are common in areas throughout Asia like the Mekong Delta or its stunning lakes. They feature a basic design that serves a purpose above all else. Their high-rise design ensures the home isn't flooded during monsoon season. To this day, the design exudes a sentimental charm of old-world Asia.
In rustic areas like these, the roofs and walls usually feature thatched with bamboo and palm fronds. This affords visitors the unique feeling of being fully absorbed and consumed by nature. And, from the outside, the stilted design gives one the impression that nature, itself, built the home. However, form and function blend here, offering an impressive, time-tested design aesthetic. The elegant stilts seem almost like spider legs, towering over jungle terrain, keeping residents safe from the dangers below.
Architectural Design Evolves Through Time
The most beautiful part of architectural design is that it offers a vast treasure trove of cultural insight. Each design gives visitors a glimpse into the culture and landscape. And, ultimately, so many of these unique styles blend seamlessly with the landscape around them. It's worth exploring the world if only to gain insight into the unique designs and styles that each culture uses and adapts for themselves.
Other Posts You Might Enjoy:
Unique Bamboo Architecture in Bali
Architecture 101: Designing a Beautiful Breezeway
Designing an Architecture Office: What You Need to Know