Here in Florida, the hot sun and humid air have a lot of homeowners regularly maintaining, updating and changing the exteriors of their homes. Recently, we have seen Spanish style homes, old plantations and coastal cottages completely transformed into minimalist, contemporary homes. So, the contemporary garage door is very popular.
The style is incredibly chic when the job is done correctly. But, we've noticed one big oversight on a lot of the jobs – the garage door.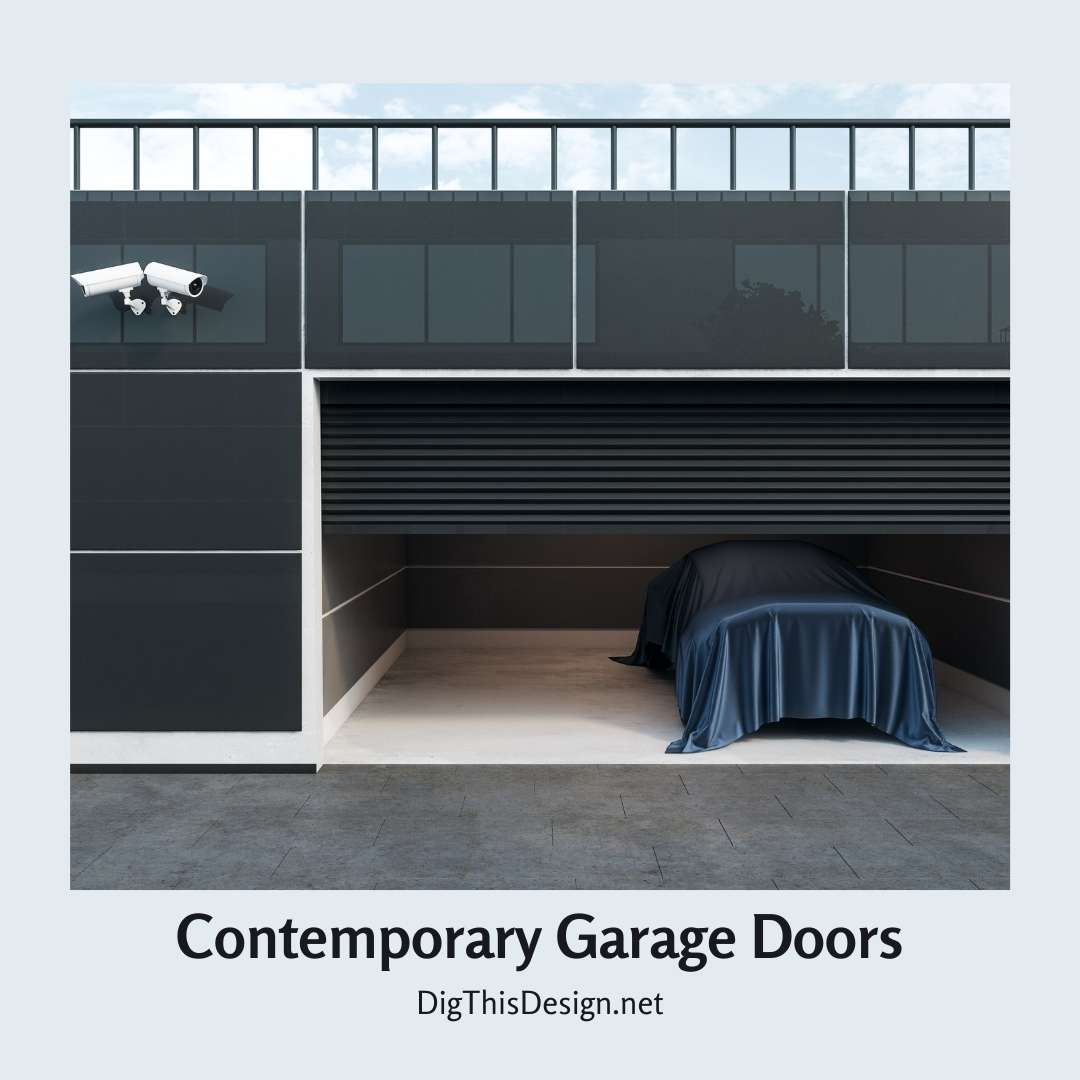 The Garaga California Series
That's why we were so excited when Garaga asked us to take a look at their wide variety of garage doors. Their "California" series has clean, contemporary lines that would be the perfect finishing touch on for anyone remodeling a home with a contemporary facade.
Using simple materials like steel and glass, these garage doors have a high-end look that begs to be looked at instead of ignored.
Though a simple, raised-panel garage door would be functional and may blend in – choosing a garage door that matches your design style and the facade of the home will really make your exterior design plan come together.
A Garage Door That's Not for the Garage
In this example, the contemporary garage door is used in place of a sliding glass door or french doors. Keeping up the minimalist, contemporary look of the deck around it, the door is an interesting design element that really drives home the style on this home:
If you're working on a contemporary makeover, be sure that your plan includes the garage door. And, don't be afraid to color outside the lines and incorporate ideas like a garage door instead of a standard patio door.
Images Courtesy of Canva.
Share This Story, Choose Your Platform!