Your home is one of your major investments. So, it's crucial to ensure regular maintenance and upgrades along the way, like installing smart thermostats. If you spend a lot of your time at home, a smart thermostat is a worthy investment. It ensures a comfortable environment for you and your family and the convenient operations of your appliances and devices. Aside from these benefits, installing smart thermostats also provides your home protection.
If you want your HVAC in working order year-round we invite you to continue reading to learn the importance of smart thermostats to protect your home.
Your Guide To The Many Ways Smart Thermostats Improve Your Home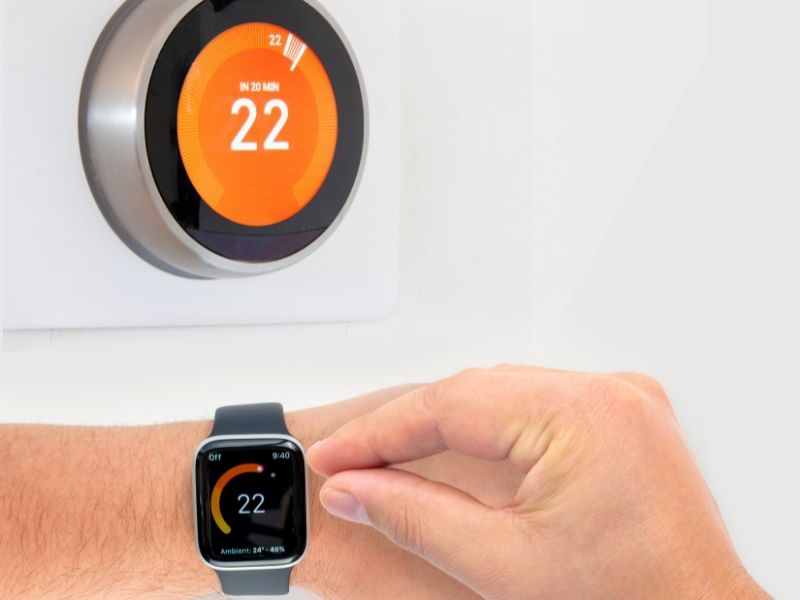 1. Getting updates on your HVAC system.
Your heating, ventilation, and air conditioning (HVAC) system work continuously to maintain an ideal environment for your household. If you don't have smart home technology yet, you don't know if your air conditioning or heating system is breaking down while you're away. Instead, you only know once you arrive home, and that is a hassle.
But with a smart thermostat in your home, it links with your mobile device or tablet. Then, you receive notifications that your house is below specific temperature ranges or if the air conditioning or furnace develops issues. Then, simply contact a service provider to schedule an inspection and carry out repairs during regular business hours.
Generally, a smart thermostat provides you access to your HVAC system even if you're away. If you're eager to install one in your home, considering an electric baseboard heater thermostat from a reliable brand is a good starting point.
2. Allowing connectivity with other safety devices.
A smart thermostat alone provides several benefits to your home. But especially when it's linked with multiple devices, it could increase the safety of your home. For instance, some of the latest thermostats link with devices such as a smoke detector. With this, you receive timely alerts and switch off your HVAC system to prevent smoke from spreading around your house.
3. Receiving timely weather alerts.
Changes in the weather happen while you're away, like an incoming cold front or heatwave. When this happens, you receive the alerts and then call someone in for covering the pipes to prevent them from freezing or moving any outdoor furniture or plants inside.
Therefore, with the help of weather updates from your smart thermostat, you can readily take immediate steps to protect your home even when you're away.
4. Ensuring your home is energy efficient.
One way to protect your home is to ensure it stays energy efficient. This is an advantage as it also saves money on your utility bills. A smart thermostat works automatically to save energy if no one's home. It switches the temperature up or down once you or any of your family leaves or arrives home. Some models make automatic adjustments to the temperature, depending on your household's behaviors and preferences. Having the device in your home truly helps save on your monthly heating and cooling bills.
But if you're still unsure, maintaining an energy-efficient home and better savings may be good reasons to get one. Switching to a more energy-efficient system, including a smart thermostat, may also help you maximize your HVAC system fully.
5. Making remote adjustments.
A smart thermostat controls the overall temperature of your home remotely using an application on your mobile phone or tablet. By using the app, you can readily adjust the temperature of your home even if you're away. Adjusting the temperature ensures the right environment in your home upon your or your family's arrival.
If you're planning a weekend or a weeklong vacation, your HVAC system no longer wastes energy to cool or heat your home. Even if you're away, setting the right temperature ensures the right indoor environment to prevent any damage to your belongings.
6. Easy monitoring of energy consumption.
One of the conveniences of a smart thermostat is the easy monitoring of energy consumption. Whether through the app or online portal, you can readily access your HVAC system's consumption over time. Of course, this gives you a significant saving on utility bills.
Moreover, if there's a sudden spike in your energy consumption, you can take that. With this information in mind, schedule a professional inspection to ensure your HVAC system is in good shape. Then, if they find a problem, they can carry out repairs immediately. This timely servicing prevents extra costs in the long run and ensures the safety of your home.
In conclusion.
A smart thermostat is a good investment for your home. If you're planning to upgrade or shift to a smart home automation system, it's best to start with a thermostat. With the various ways a smart thermostat keeps your home safe and ensures an ideal environment for your household, it's an investment worth considering. If you have any questions or suggestions, we always love to hear from you in the comments below. Also below are links to more fantastic articles about ALL things DESIGN for your home or business.
Images Courtesy of Canva.
Other Posts You Might Enjoy:
Fixing And Repairing Your Irvine CA Air Conditioner – Irvine HVAC Repair Advice
4 Benefits of a High-Efficiency HVAC System for your Home
5 Characteristics of a Good HVAC Technician
How You See Your HVAC SEO Process and How The Search Engines See It
Share This Story, Choose Your Platform!