Decorating a new space is an exciting prospect. It can be a daunting one, however, if you're used to a space that's larger than a small apartment. Do you have a collection of art that you love, but you're not sure how to display it all in a smaller space? Don't worry; if you're at a loss on how to finish your cozy space, follow some of these tips for curating a home that suits your personality.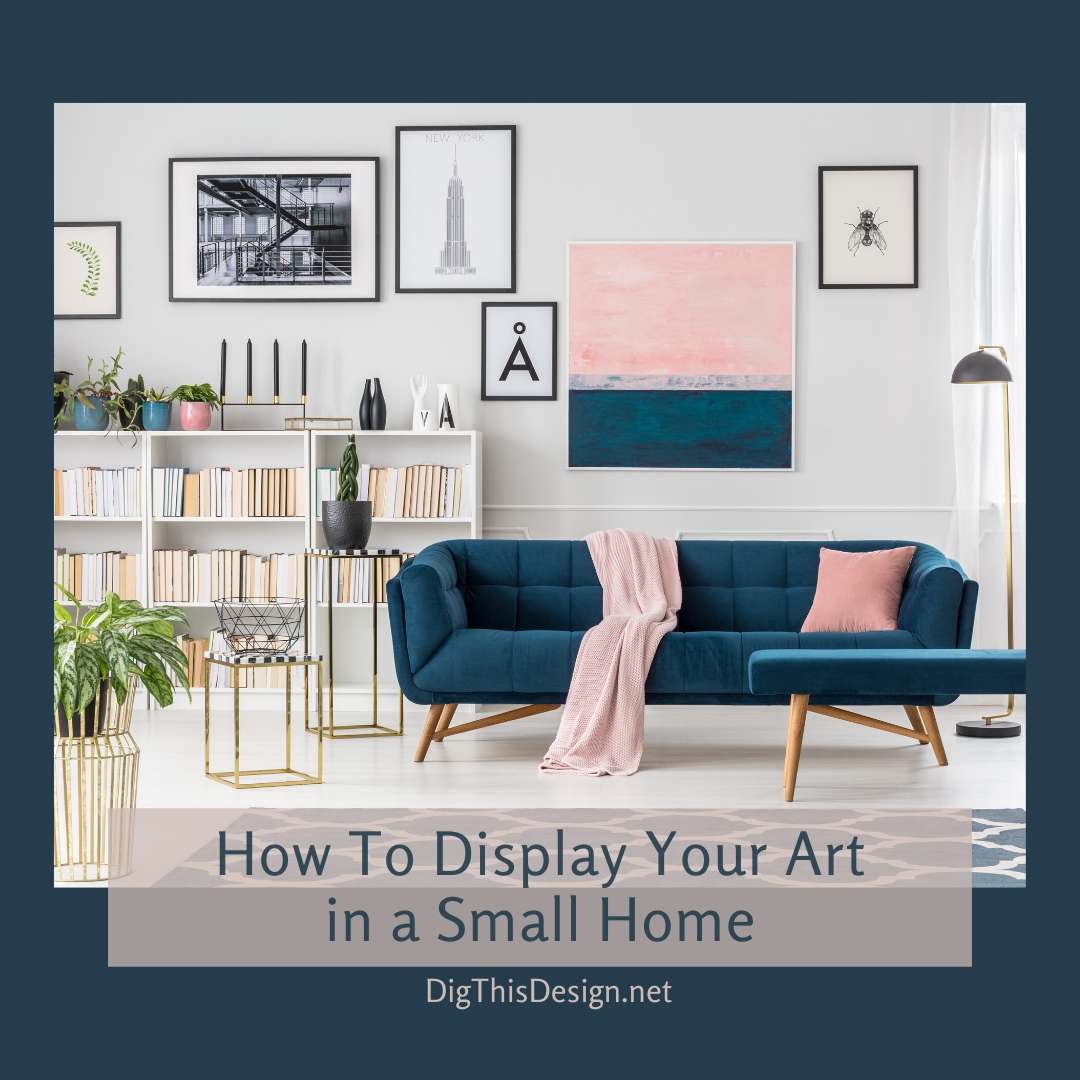 Creating a Gallery on a Small Wall
When you have a collection of large hanging art and not enough wall space, you can still create an appealing gallery. Art advisers say that purchasing a bunch of smaller hanging pieces for small spaces doesn't necessarily do your space or your art any favors. You can hang large pieces on small walls and have it look right. If you think you will only like a series of small artwork on your wall, see how you like one significantly-sized piece taking up the entire wall. You might surprise yourself!
Pay Attention to the Art's Strength
There are some pieces of art that just won't work in a small space no matter how you display it. Others will flourish in a smaller area, coming alive because they're tucked into close quarters. Etchings and pencil drawings are good for small homes, especially when the room is narrow. Prints and drawings will also glow in tight quarters because they're simple and elegant.
Invest in Good Framing and Lighting
While a good frame won't make a bad work of art beautiful, a bad frame will detract from beauty. Don't buy a quality piece of art and then put it into a cheap frame. If you can afford to invest in quality framing, specially customized framing, you'll notice your art will practically come alive. If your space is dark, lighting will create a gallery-like feel to keep your collection from feeling hidden.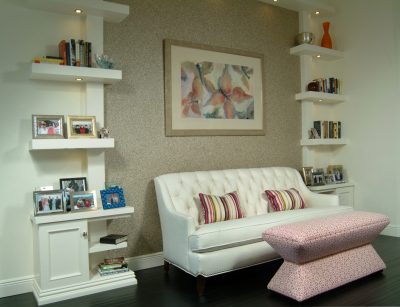 Design by Patricia Davis Brown Designs
Display Art That Echoes Your Space
If you want your bedroom to be a quiet sanctuary, you should probably save the vibrantly colored works of art for your kitchen or office. Even if you aren't an art expert, your mood will be affected by the art you have displayed. Stephen A. Wynn's apartment is sparingly decorated with large art pieces, but each piece has been carefully selected to match the mood of the room. A colorful modern piece is hung in the hallway on a blue accent wall while a red Andy Warhol is the focal point in the minimally decorated foyer. Let your room's purpose be the guide in what you display.
Art is a way to decorate your smaller home without feeling like you're overcrowding it with the decor. Use what you love to create a home that reflects who you are.
Share This Story, Choose Your Platform!