As an Interior Designer, I am ALL about finishes that stimulate emotion. Colors have such an impact on the brain. Many Scientists believe that the color of a room has a great impact on health and behavior than previously thought. Photobiology is a new term recycled from the ancient term Chromotherapy, meaning color therapy, which is a therapy being applied to all kinds of environments to bring about better outcomes. It is important to me to seek out the latest in colors and textures so I can impact my designs in the most positive way.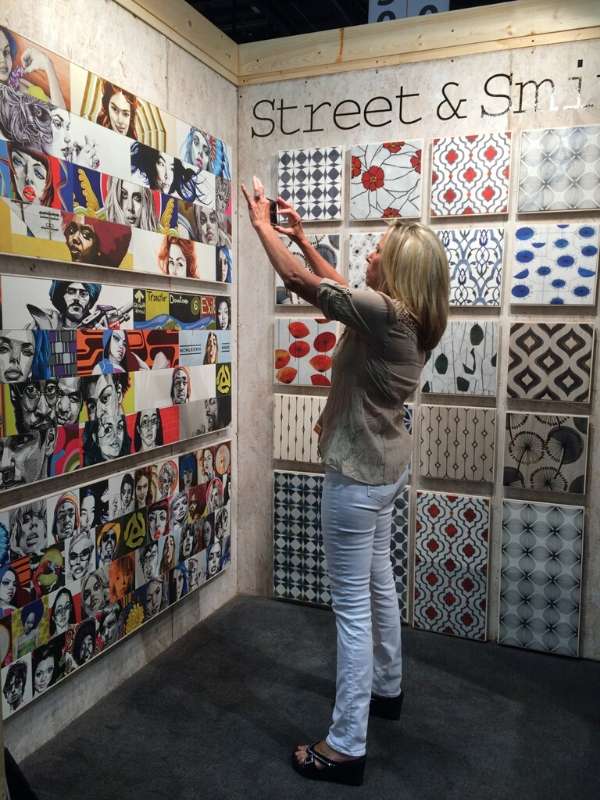 I was wowed by Street & Smith! Diane Arnn, the owner and designer of this innovative company, places digital images on porcelain and stone. Street art, digitally impregnated on tiles made by recycled light bulbs, become her canvas of choice. I was so impressed with her techniques I wanted to share her story with you in an interview I did standing in her booth at the show.
Wanshan Pan, an artist from Foshan, China did not let the language barrier get in her way of expressing her universal artistry of hand painting on porcelain tile at the show. Stephanie Davis, my assistant and artist herself was blown away by Wanshan's unique tiles.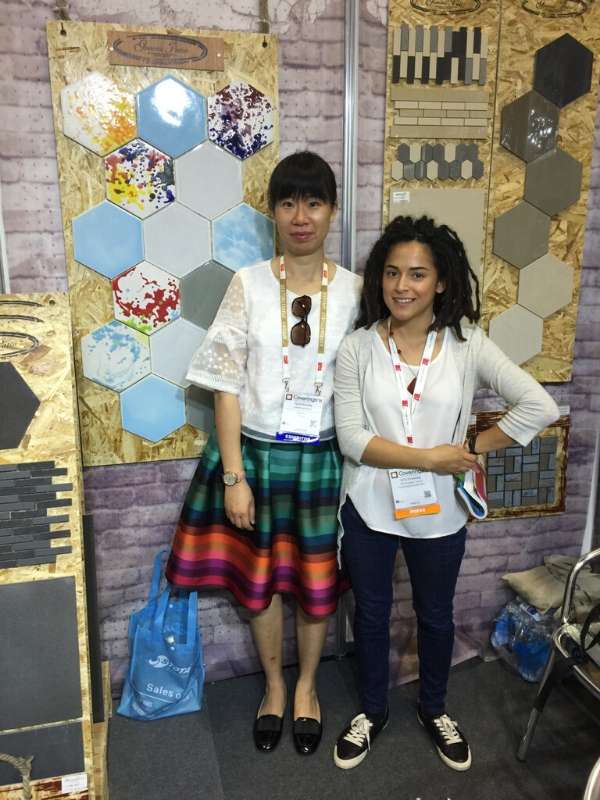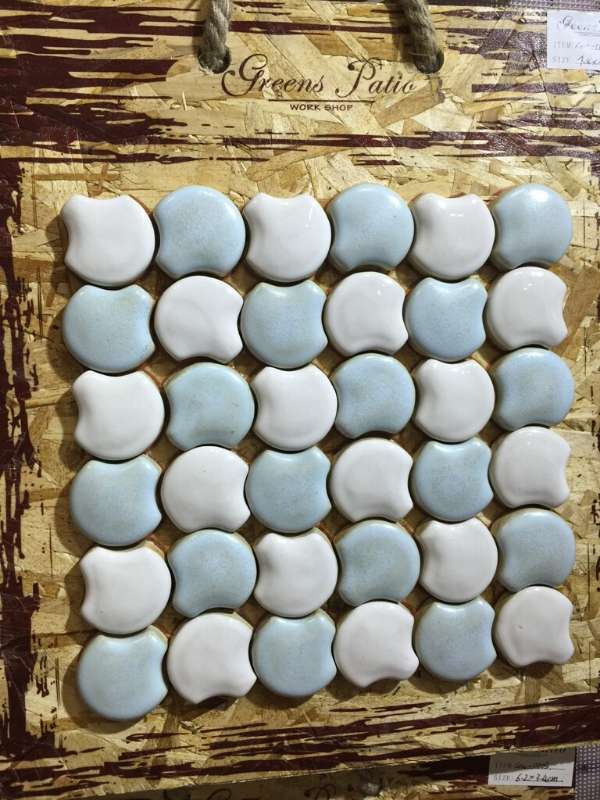 You know how people say people look like their cars? I believe it's true of artists too. Let me introduce you to the vibrant Allison Goldenstein, of Allison Eden Studios. Based out of Brooklyn, NY, this dynamo lady creates the most unique tiles.
Allison's personality really shine's through in this teenagers bathroom vanity design, by Younique Interior Designs.
ATEM, Ukraine's largest tile manufacturer, splashed the show with it's colorful booth displaying a new line of porcelain and ceramic tile inspired by the culture of Spain.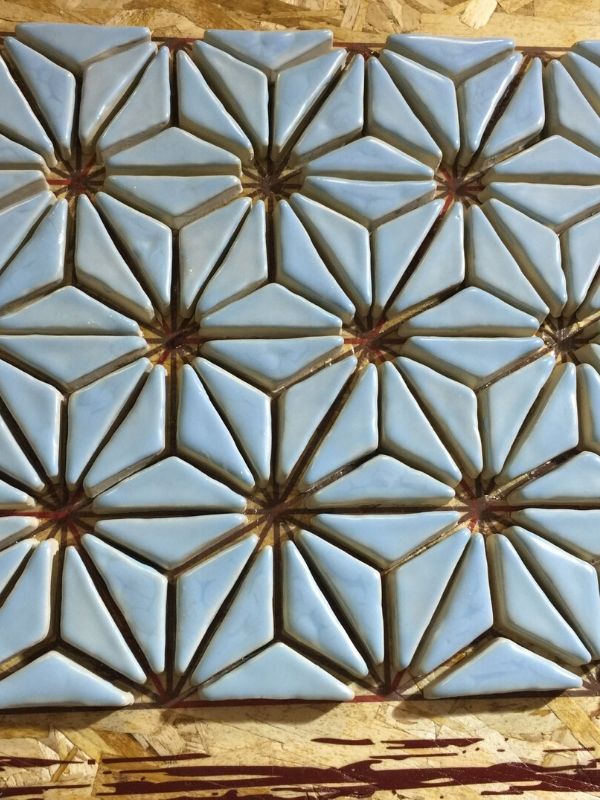 My press credentials allow me insight to the most beautiful art at any given show and the Coverings Show 2015, in Orlando was no different. Stephanie Davis and I are already looking forward to Coverings 2016!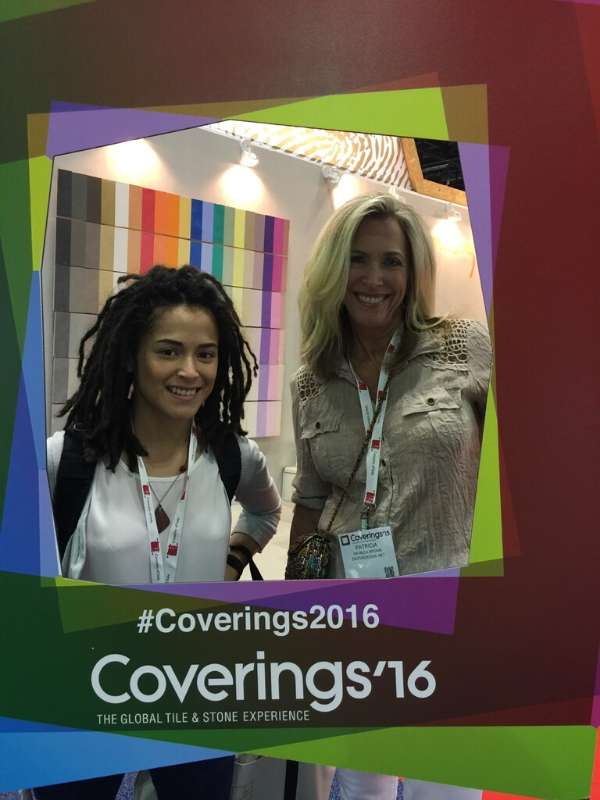 Share This Story, Choose Your Platform!