This post has been sponsored by Collective Bias, Inc. and Yankee Candle. All opinions are mine alone. #LoveAmericanHome #CollectiveBias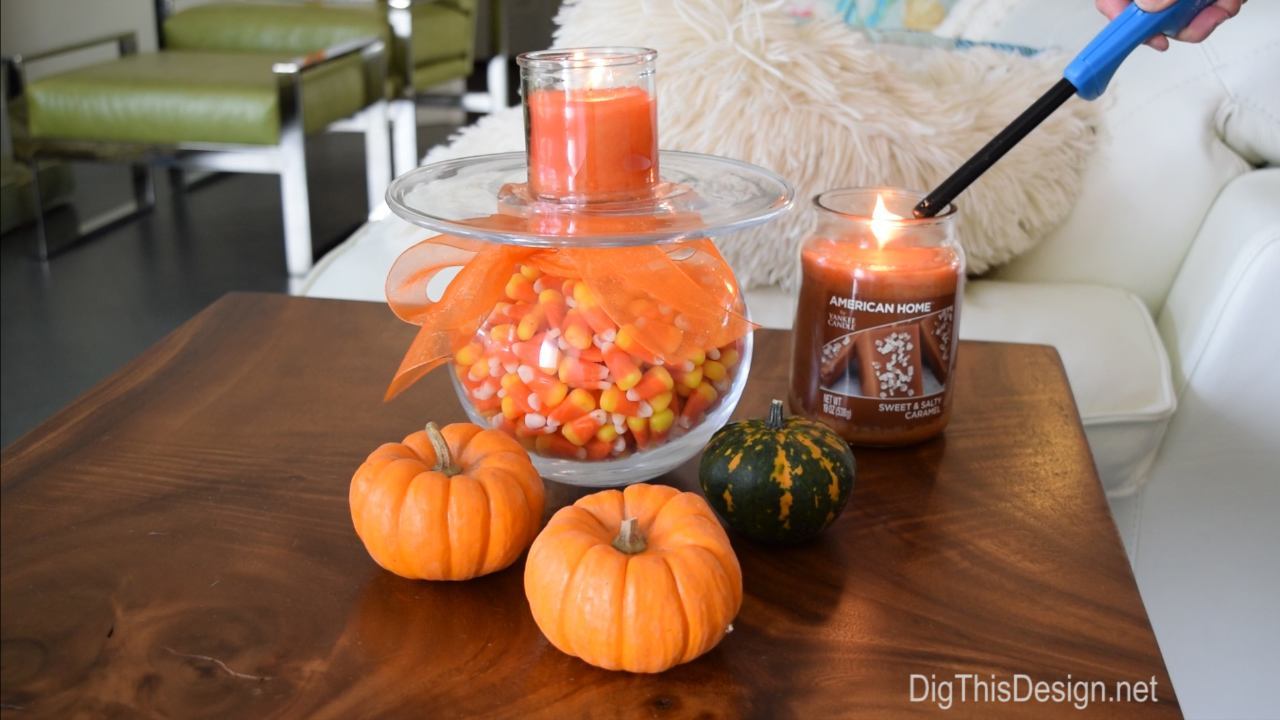 I am not one for store bought witches, plastic pumpkins or Santa Clauses, to me they just look cheesy. I believe in keeping it real and using things you already have to create authentically beautiful seasonal décor. Also, who has room to store things you only pull out once a year? I open my cabinets and find things I use every day, like glassware, that I might be able to use to display the colors of the season. As a designer I like to tantalize all the senses when I am doing a seasonal design so, aromatherapy is a must to bring back fond memories of seasons past. Candles are a great option for bringing in the fragrance of fall and one of my go-to's is American Home™ by Yankee Candle brand. Flowers and fruits of the season are the perfect blast of seasonal colors all created by Mother Nature, who always gets it right.
Open Up The Cupboard
The first thing I do to get inspired before seasonal designing is open up my cupboards to look for possible glassware to use as display containers. One thing that helps with this step is knowing where I am going to display the décor. My home is an open floor plan concept, which doesn't leave many walls or ledges for display. Because of this, I can quickly select my family room side table and the window sill in my kitchen window since it is a focal point as you walk in my home. This tells me the size of what I need to look for and from there I can get the creative juices flowing.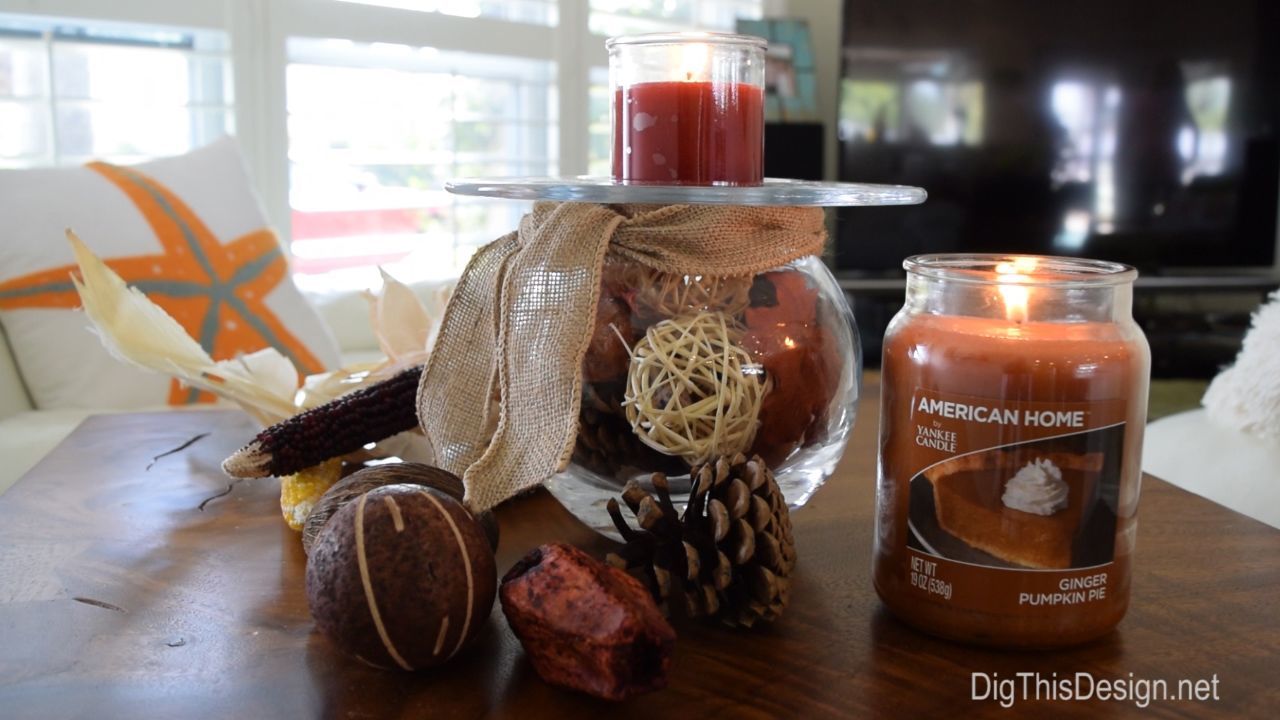 I had the perfect sized vase to use for this side table.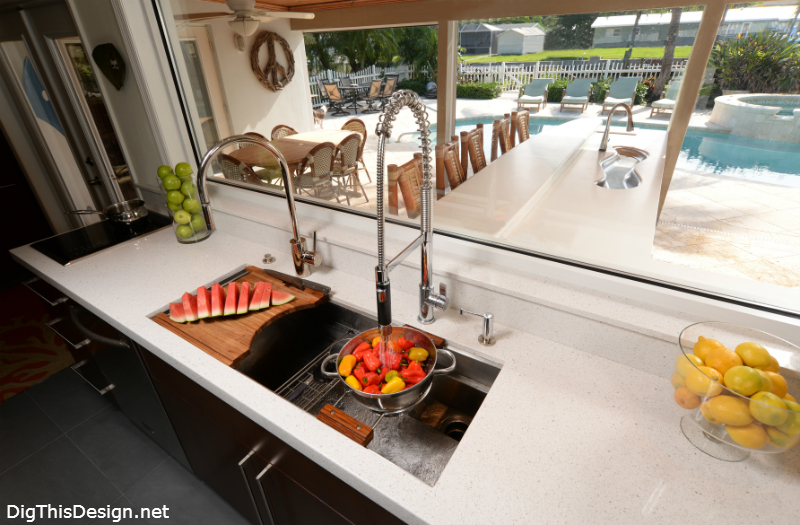 Design by Patricia Davis Brown Designs, llc.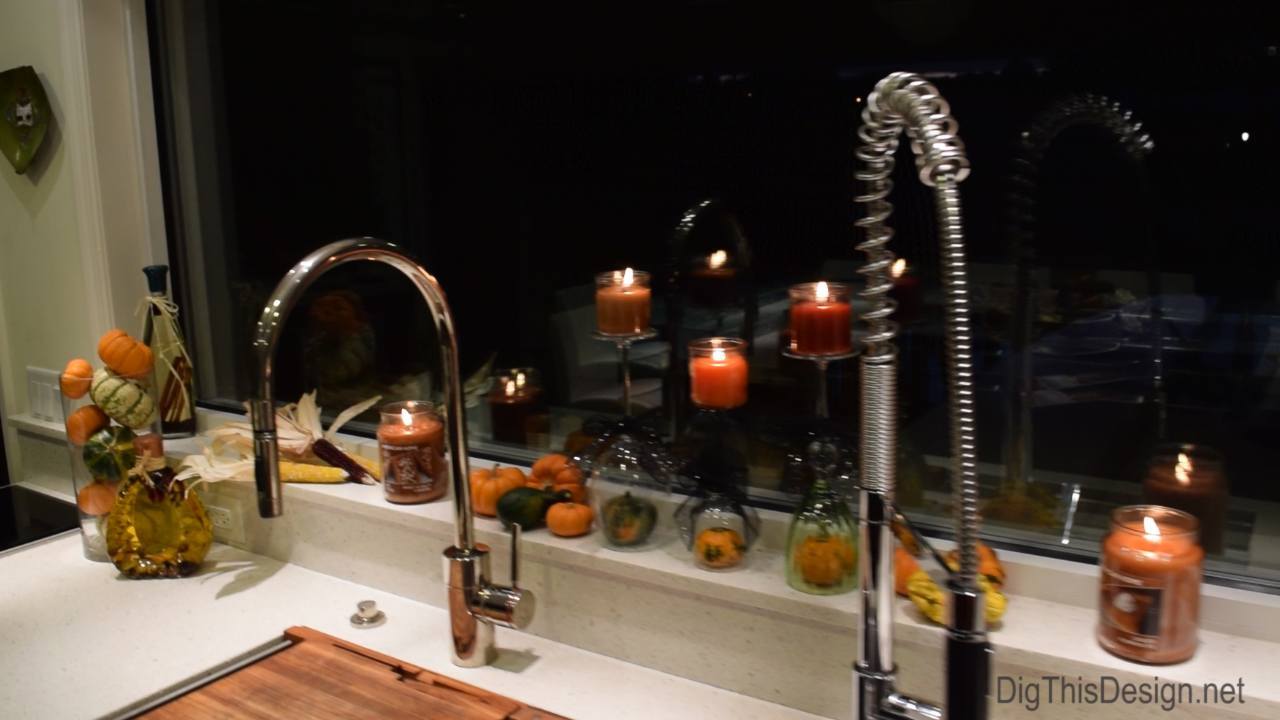 As you can see with the narrow sill, I will need something narrow and vertical like stemware. Oh how the creative juices started rolling!
Head To Your Closest Super Store
My time is so valuable and I like to make one stop for all my craft stuff, Walmart is close and convenient to get to, leaving me with more time to craft! Now that I have picked my display containers I have a good idea of what I need to pick up and I waste no time in doing it. Better yet, click here to check out all the fragrances available from the American Home™ by Yankee Candle brand. I love the large 19 oz. sizes, pretty good for $14.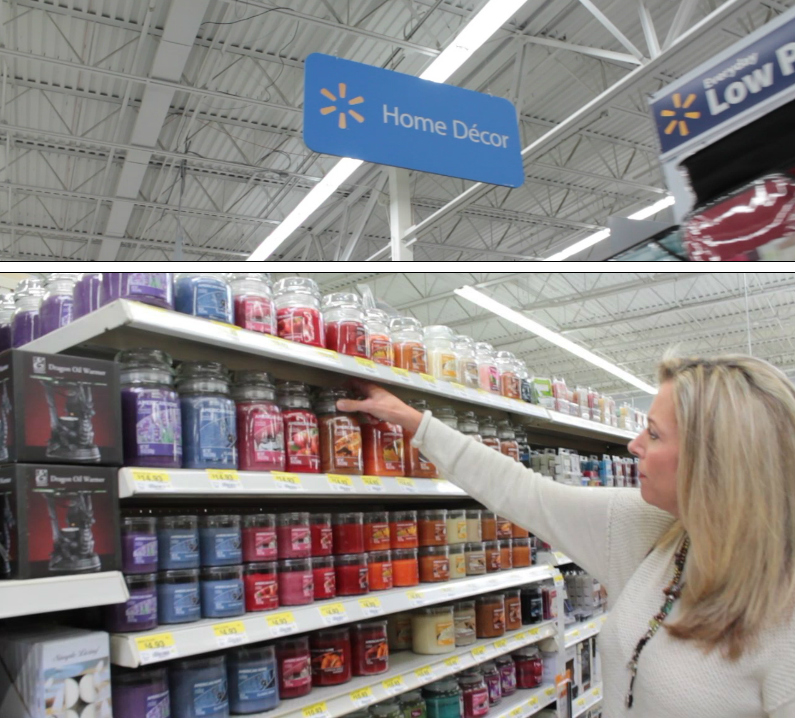 Keep It Simple
---
---
DIY décor does not have to be complicated to be beautiful, just clever. I use to get the biggest kick out of watching Martha Stewart do the impossible, and to me it shouldn't be difficult or so time-consuming. It's all about adding the color to the room and displaying it in a balanced way.
Recycle and Have No Waste
When the holiday is all said and done you can take some of your natural décor and compost it in your garden and your glassware can be put back in your cupboard to be used soon again! To compost the natural elements of the seasonal decor, you can cut up (or if you have a chipper, even better) pumpkins, dried corn ears, etc. and mix with your mulch under trees and shrubs. Nature will take care of the rest by breaking down the organic parts. Any plastic, paper or metal decor elements that you don't want to reuse can always be placed in the appropriate recycling bin.
Share This Story, Choose Your Platform!