Getting to create a feel good and functional space that my clients love to live in is one of the most rewarding aspects of my career. In this project, the clients were seeking a cohesive color palette, proper storage and a comfortable seating arrangement for their living room. There's no set formula or "box" for designing interiors, but there are some guidelines that you can follow to create a beautiful space that meets your needs and makes a statement every time you walk through the room. A professional designer will walk into a space and instantly know what's wrong and what would make it right. It's always a good idea to save time and money by hiring the eye of an expert to help you make the most out of any room makeover. Check out my video below for a walk through of the project.
Room Height & Scale
The designer knows about the scale of the room and how to balance it with the use of moldings and textures. In rooms with low ceilings you can actually trick the eye by adding a strong molding at the ceiling drawing the eyes up to create the illusion of higher ceilings. Sometimes with high ceilings, the room can become cold and bare especially when there is not a focal point like a fireplace or TV. Designing a functional wall unit can add the personality it needs. It's important to understand the height that fits well for the best outcome and that is all about understanding proper scale. If the ceilings are too high and the built in too short you've missed out on the intention which is to balance the height of the room.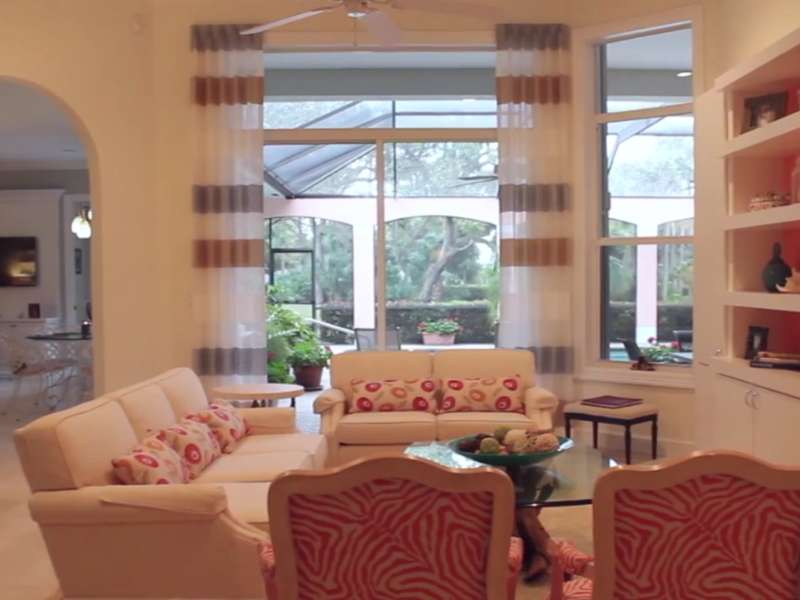 Creating Focal Points
What I like to do when entering a space is to create an instant visual impact right away that draws you in, such as strategically placing chairs with decorative backs as I have done on this project. These Ammond Hicks chairs had bold rectangle framing that mimicked the architecture of the tall glass windows that looked out on the pool beyond. They helped introduce the room and compliment the architecture in the space.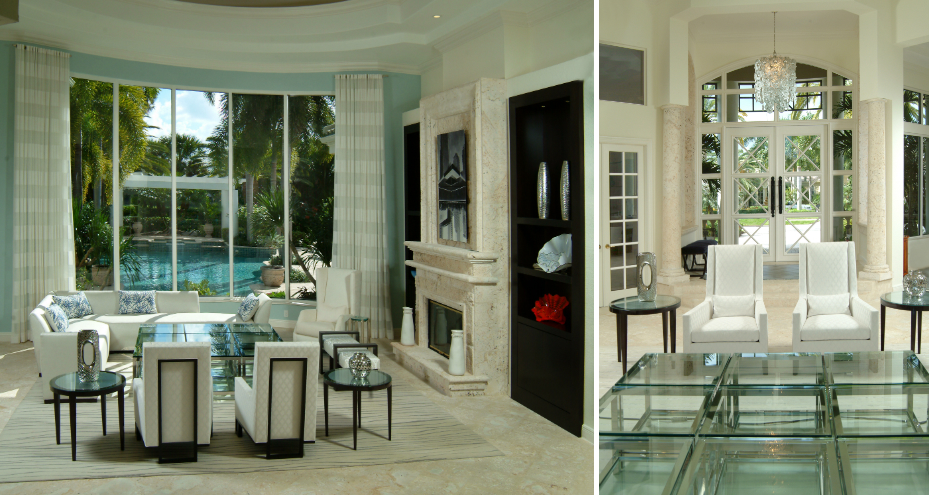 Repurposing
Another reason to hire a designer is they are able to take inventory of your existing furnishings and know which ones are worth re-purposing, which can save you money in the bottom line and justify their fee. Also, re-purposing is a wonderful method for designing with sustainability in mind. There is an art to re-purposing furniture. Your designer will know just the size and shape a pillow should be to bring an old couch back to life or to take an ordinary chair and make an artistic statement. For this project, the chairs offered a transitional opportunity to mix traditional and modern styles for a unique pop.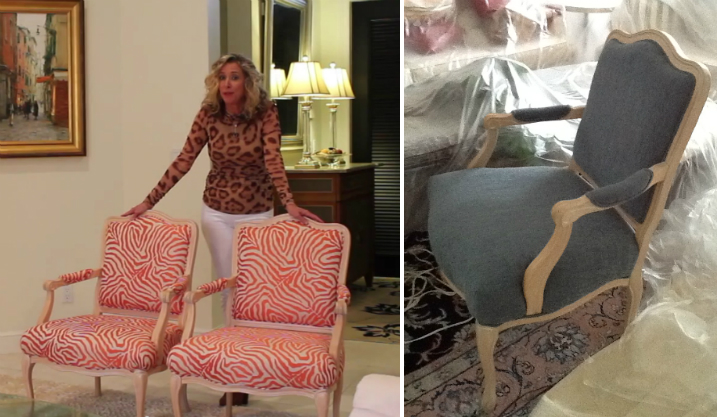 You may think you don't have it in your budget to hire a designer but, a good designer is worth their weight in gold. In the long run they pay for themselves by saving you time and money while making the most out of your space.
Share This Story, Choose Your Platform!