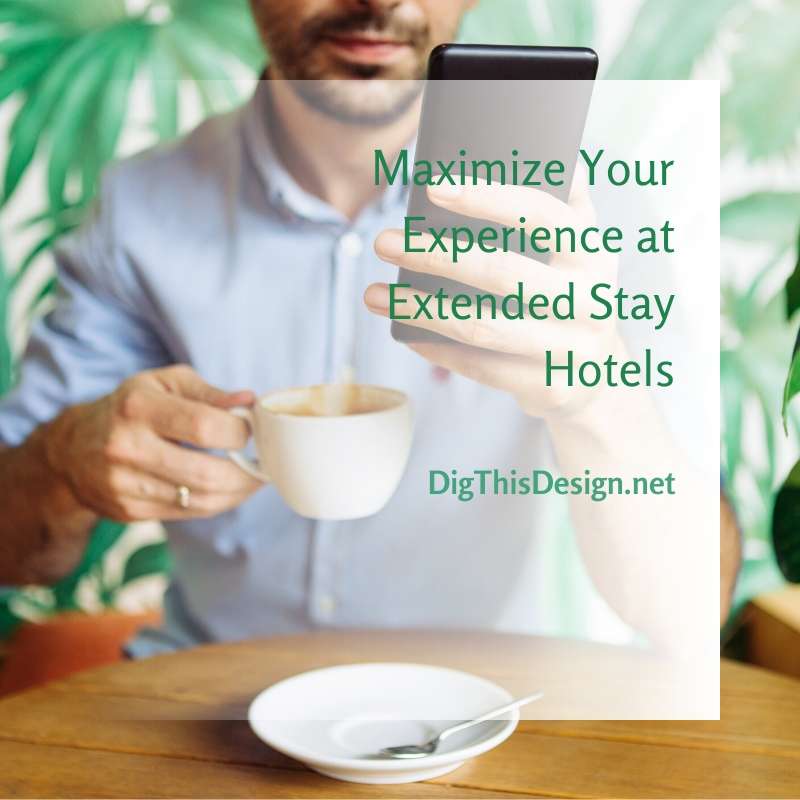 These days, more and more working professionals find themselves utilizing extended-stay hotels for their business needs. Whether you're visiting clients, surveying new areas, or you're constantly on-the-go, it's absolutely imperative that you get the best from your experience. Many hotels offer extended stay policies, but they don't always offer the same rates or benefits.
If you plan on using extended stay hotels, it's absolutely imperative that you take the steps to maximize your stay and get comfortable. What does that entail though? Here are a few things to consider that will help you make the best of extended stay hotels – wherever you are.
What You Need to Know About Extended Stay Hotels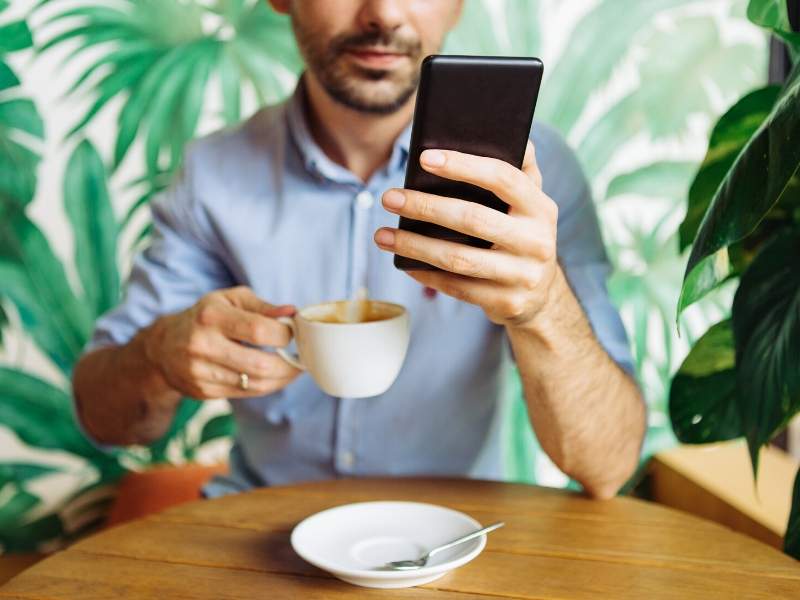 ⎆
Shuttle Services
Transportation is always essential. We recommend you call your hotel and ask about the shuttle service to and from the airport. Don't forget to inquire about other transportation services offered or discounts on public transportation to surrounding areas. Remember, you'll need to get around, especially if you've flown. Having convenient transportation around extended stay hotels is absolutely essential if you don't have your own vehicle.
⎆
Ask About Amenities
One of the first things you should do is find out what amenities are offered by the hotels you are interested in. For example, many extended stay hotels offer great amenities for business travelers, including business centers. These are often open 24 hours and have free, high-speed internet access. This allows you to do work as you please and experience as little resistance to your schedule as possible. Furthermore, if your stay does involve business, make certain it has all the necessary amenities. We recommend inquiring about the following:
In-room workstation
Access to a conference room
Meeting room availability
Onsite business center, including a fax machine and printer
⎆
Meals & Cleaning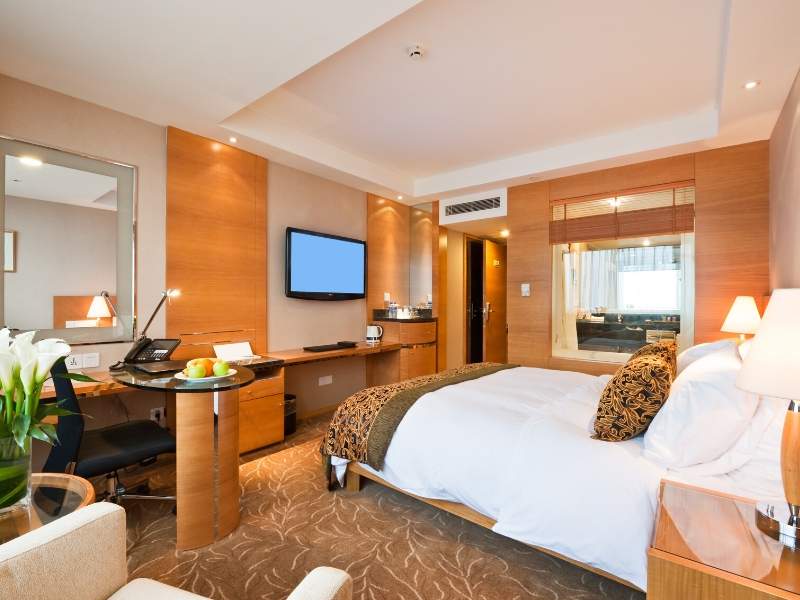 If you're staying in an extended-stay hotel, make sure to ask about dining possibilities. Does the hotel have an on-site restaurant or offer a complimentary breakfast buffet? Or, if there are no dining facilities, do they offer any discounts to local restaurants?
Also, be sure to ask about housekeeping and laundry services. If you're planning on being away for an extended period of time, you essential that you have clean laundry on hand. The last thing you want to deal with is a laundromat, if possible. Also, some hotels that offer extended-stay services often require guests to do a bit of their own housekeeping. Make sure you inquire about their policies upfront.
⎆
Extended Stay Hotels Should Be Comfortable
Since you are going to be enjoying an extended stay, you need to be able to make it seem as much like home as possible. Look for a hotel that offers spacious rooms, in-room coffee and tea, and access to a variety of amenities. We love it when our hotels have a swimming pool, gym, game room, and possibly even a Jacuzzi. They offer the comfort of home – away from home.
If you're planning to travel to Edmonton, Canterra Suites Hotel is one of the best home-away-from-home accommodations you can find. Don't forget to ask about free nights. Remember – it never hurts to ask about your options, as well as your savings.
Other Posts You Might Enjoy:
Eras of Inspiration: Design Trends Through the Decades
6 Great Reasons to Use Roman Shades
The Ultimate Guide to a Minimalist Office Space
5 Spring Decor Trends to Brighten Your Home
https://digthisdesign.net/wp-content/uploads/2018/04/Extended-Stay-Hotels.jpg
800
800
Melissa Moore
http://development.digthisdesign.net/wp-content/uploads/2016/11/OLD_DigThisDesign_logo.jpg
Melissa Moore
2018-04-16 01:00:08
2021-01-16 10:04:46
Maximize Your Experience at Extended Stay Hotels