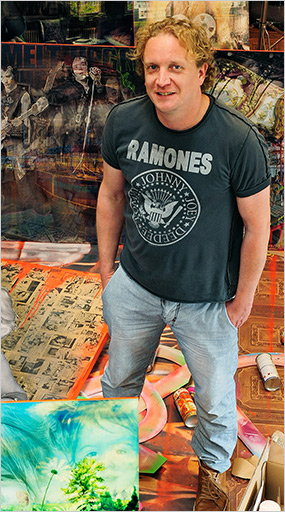 Our very own Patricia Davis Brown did an interview recently with the edgy artist Geeert. The interview was held at the SCOPE of Miami art event. Geeert is thirty-four, inspired by what he said his religion is "music", so artists like Elvis Presley and John Lennon are present in his classically religious styled paintings, bringing the two worlds together.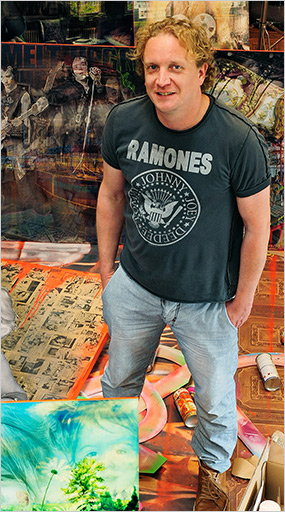 The dutch mixed media artist, Geeert who's full name is Geert Kollau was born in 1978 and spent nearly a decade in Amsterdam, before returning to The Netherlands to focus on his career as an artist.
Geeert a diagnosed ADHD patient, was inspired to physically visualize his impressions through his world of art because of his constant self awareness and consciousness of the world around him. Over the years he created an way to express his personal socially critical look of things, using mixtures of images featuring his own person style using the past, present and future. Geeert is an avid user of symbolism within his work and has become a visual storyteller and like the old Dutch master painters, but also does personal portraits. His goal is not to impose his opinion, but to stimulate people's awareness.
After selling hundreds of pieces of artworks in multiple Urban Art exhibitions throughout Europe, Geeert has come across the ocean to Miami to share his work.
Here are a few pieces that were featured at the show that Patricia inquires with him about. He blends both his passion for music and the physical beauty of religious masterpieces to create his own personal point of view.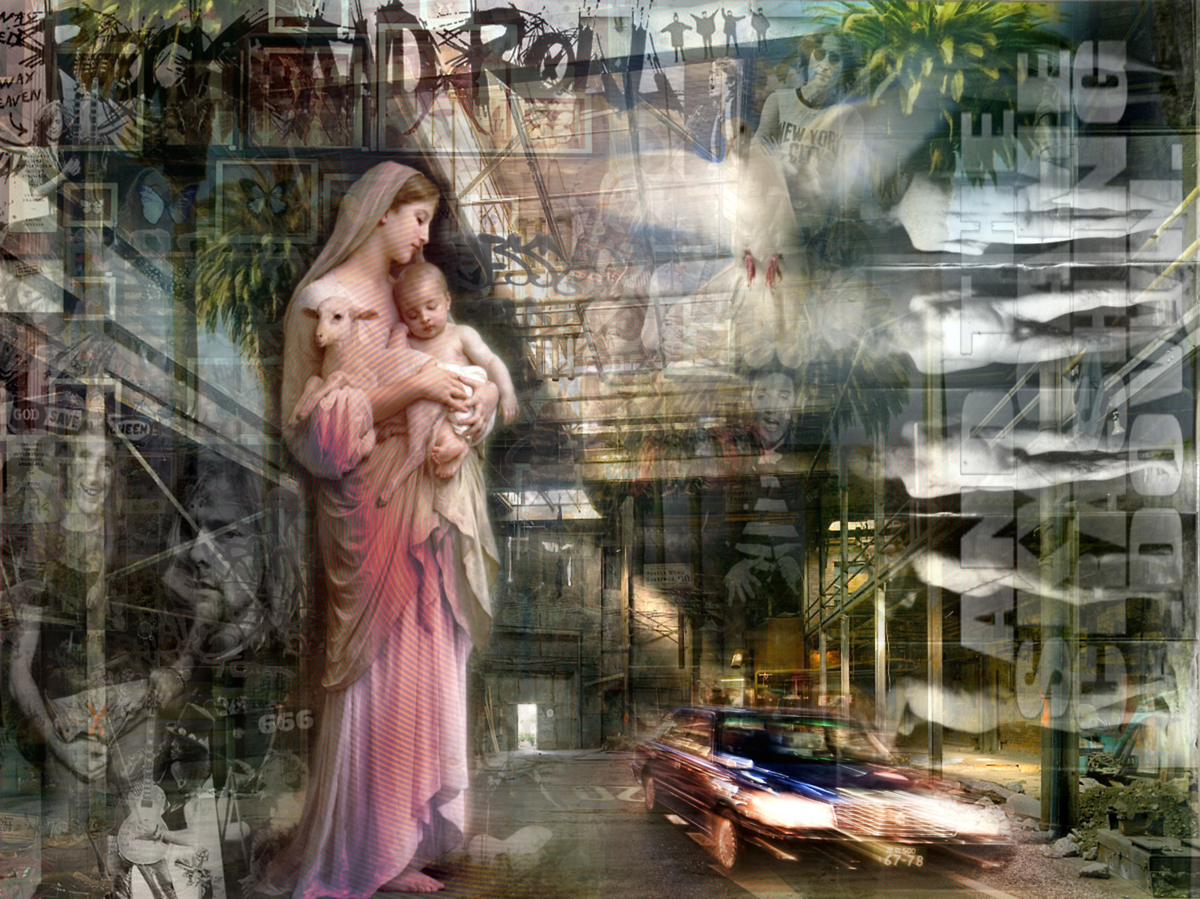 In the artwork featured below Geeert explains how difficult it actually is to find models. To hear more about it make sure you listen to the interview with Patricia below.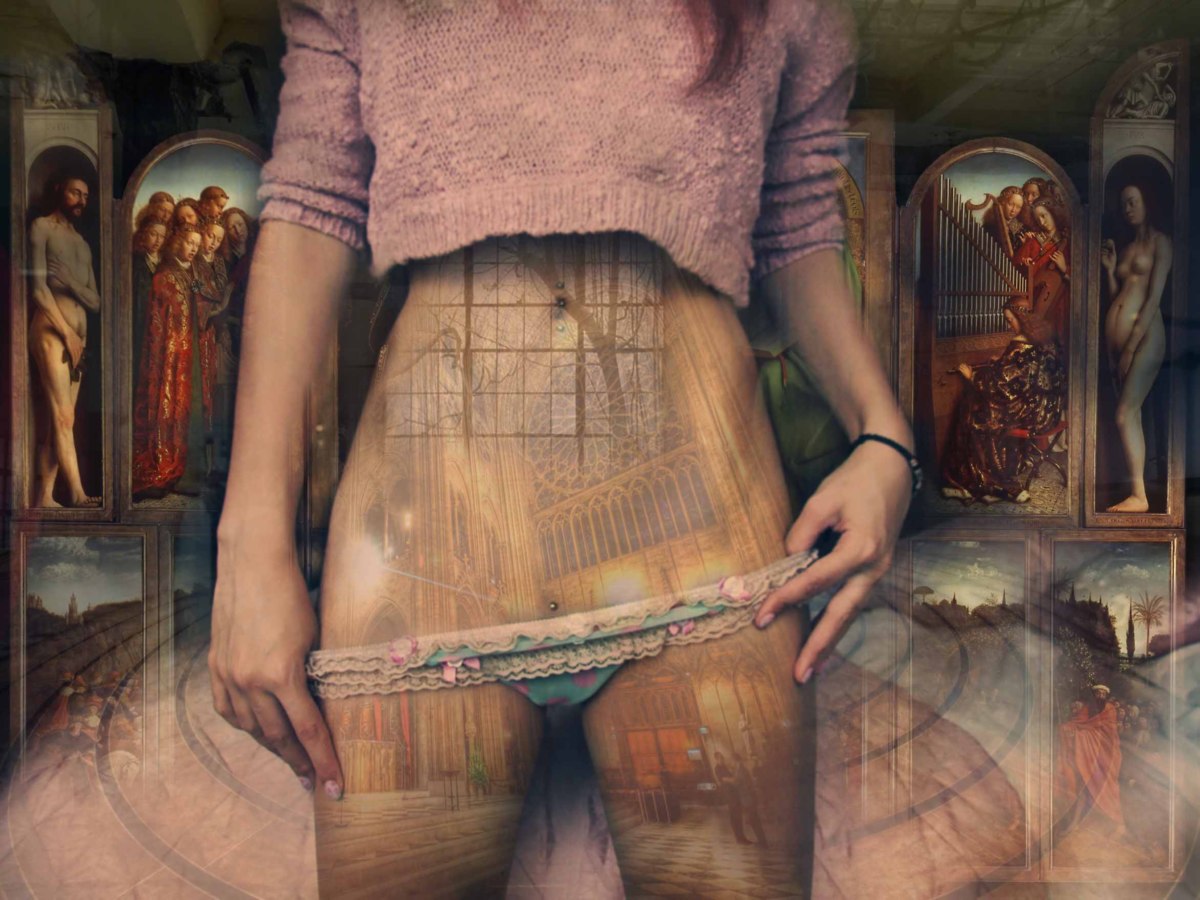 Here is the video interview with Patricia:
You can find Geeert and his art at his own personal website, on FACEBOOK, or at this link as well.