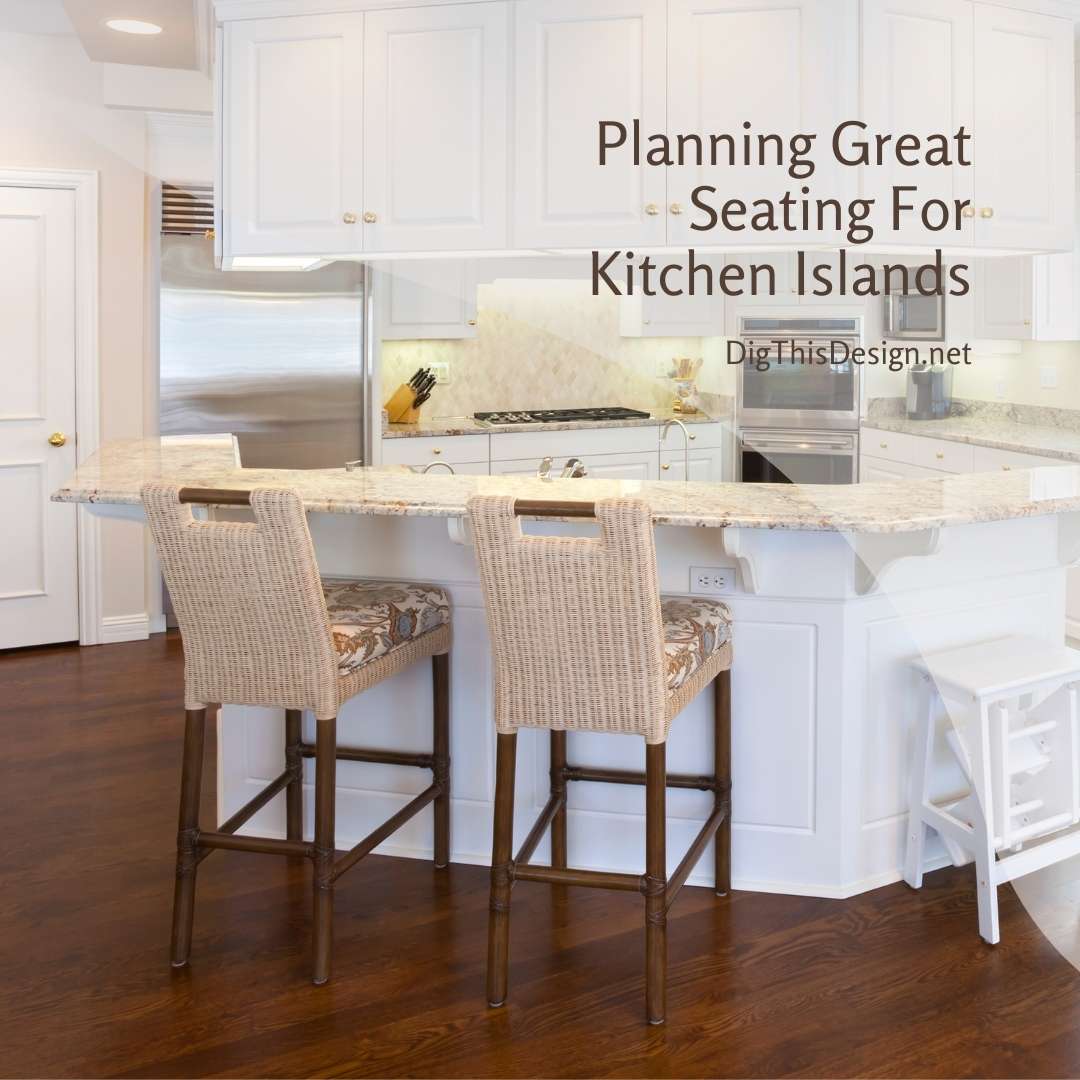 Kitchen planning is one of our favorite topics… the planning that goes into her projects is one of the reasons that Patricia's designs have won national awards – they are planned to be great.
Today, we're going to tackle the kitchen planning for seating around your island or bar. Deciding on where these seats will go, their height and the traffic around them will help you develop a plan that will work for your family and guests. Here are some examples.
I've written a free downloadable guide on this topic that is much more in depth, how to calculate a kitchen island in your floorplan, it covers space planning, counter seating, island types, where to incorporate fixtures and appliances, and how to work with multiple counter top materials. This guide offers easy calculations that I use regularly on my client's floor plan designs, I hope they can help you plan your dream kitchen.
Island Seating that Stands Out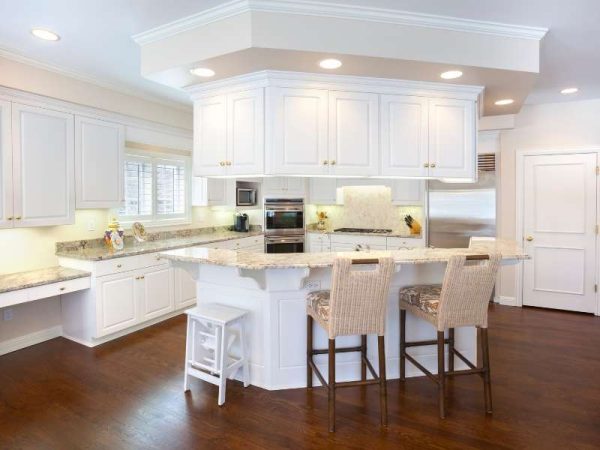 Some kitchen island seating is designed to stand out as a bold statement. Try a finish in a bright color and the chairs fit the high-end country style with their full backs and soft upholstery instead of backless stools or leather finishes.
Low Counter Seating in the Kitchen
Counter seating doesn't have be "counter height". As this kitchen planning example shows, you can lower the counter for seating space allowing the cook or anyone else hanging out in the kitchen have a good view of those in the family/great room on the other side.
Wrap Around Kitchen Island Seating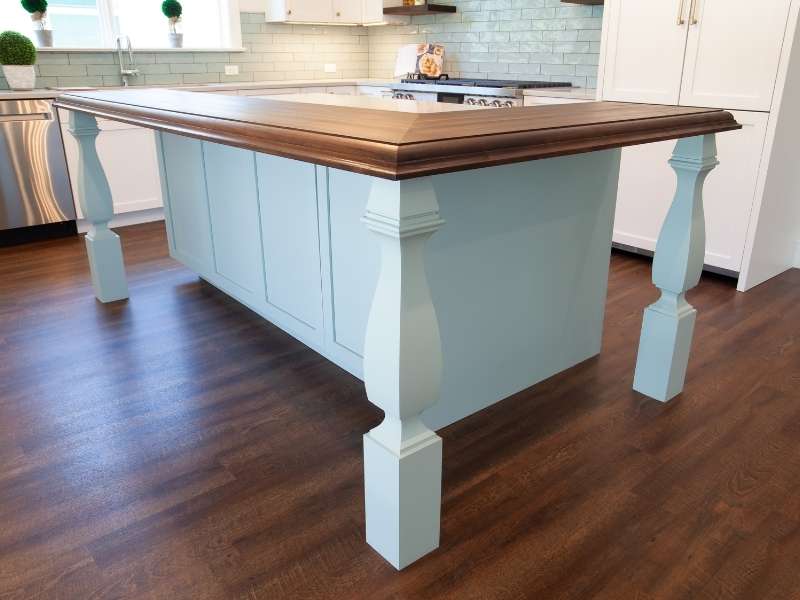 This is one of Patricia's designs. She made use of all of the floor space around this large island by wrapping the seating around the side of the counter. This adds far more seating while giving guests the ability to comfortably chat with one another without leaning to talk around the people right next to them.
Plan Your Project Right
Did you know that Patricia could help you with kitchen planning – no matter where you are in the world?
How to Survive a Kitchen and Bath Remodel is a great learning tool for any DIY kitchen remodelers. Get the pro tips before you start and you'll have a much easier (and less expensive!) remodeling project.
Patricia's Virtual Design services will bring her right into your kitchen over the internet to help you plan your space, choose your layout and build a plan for a successful remodel.
Images Courtesy of Canva.